Photo Credit: Jason Sullivan
Bundle up and get outside this winter at one of Dayton's best places for winter hiking! Don't let the cold weather scare you away from going on a hike/walk outside. You might not think so but it's one of the best times to enjoy a quiet, peaceful, walk and some beautiful scenery!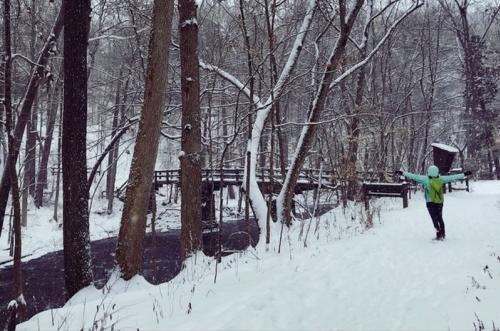 7101 Conservancy Road, Germantown | 9688 Eby Road, Germantown
Germantown MetroPark is your gateway to a wilderness adventure. Discover the largest areas of old-growth forest within Montgomery County, creating some of the best habitats for wildlife. From tall trees to water-carved ravines, colorful prairies and meadows to the scenic Twin Creek corridor, this park traverses some of the region's most beautiful landscape. Only 20 minutes from Dayton, the park feels a world away! Enjoy a variety of trails varying in length from .5 to 9.2 miles.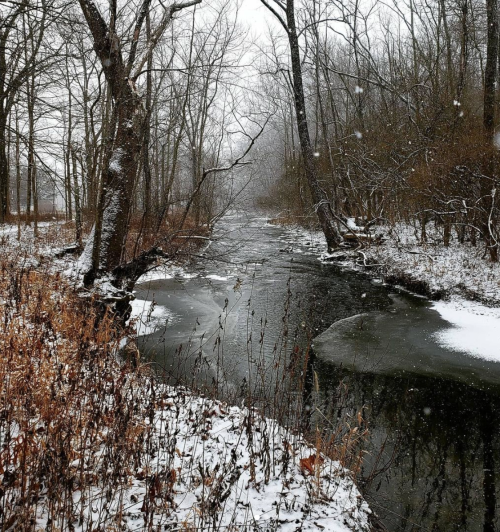 501 Normandy Ridge Rd, Dayton, OH 45459
Grant Park is an 189-acre natural area. Trails in the park lead along creeks and through meadow, forest, prairie and wetland habitats. The trails are of varying difficulty; some follow ridge lines or bottomlands, while others climb fairly steep hills.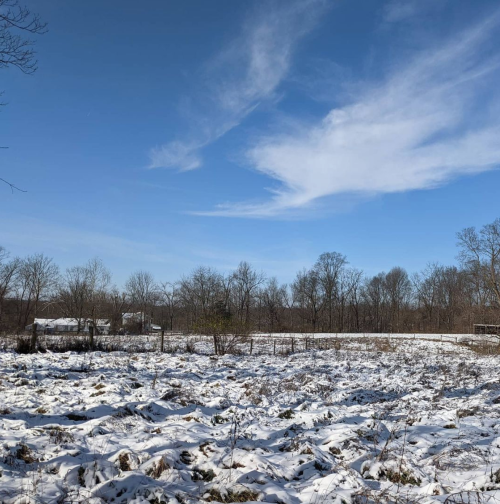 1000 Aullwood Rd, Dayton, OH 45414
Aullwood is a treasured resource in southwest Ohio. Aullwood's 200-acre sanctuary includes six miles of hiking trails winding through prairie, forests, ponds, farmland, and meadows!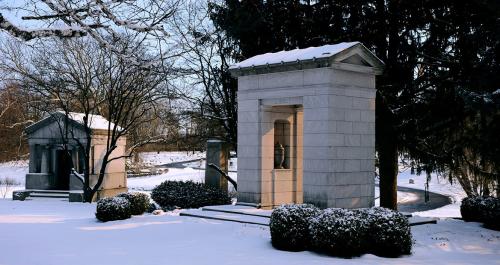 118 Woodland Ave, Dayton, OH 45409
Woodland Cemetery is one of the nation's five oldest "garden cemeteries," it is the resting place of the Wright Brothers, Paul Laurence Dunbar, inventor Charles F. Kettering, author/humorist Erma Bombeck and media mogul James Cox, among others. Walks within Woodland Cemetery also offer some of the best views of the Dayton skyline.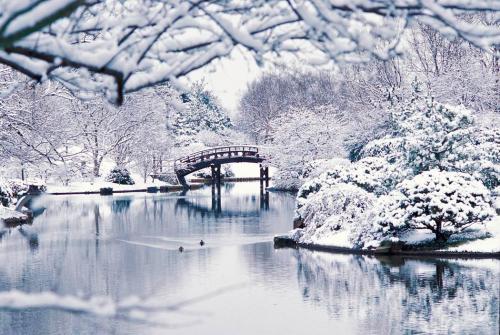 6733 N Springboro Pike, Dayton, OH 45449
Cox Arboretum is a beautiful 189-acre park that includes hiking trails through forests, meadows, and ponds. Head out and explore!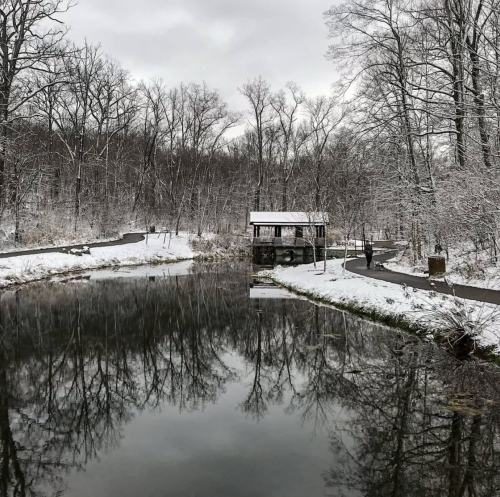 2655 S Patterson Blvd, Kettering, OH 45409
The 63-acre Hills & Dales MetroPark is filled with picturesque creeks, rolling hills, dense woods, wild flowers, and wetlands, all conveniently located just south of downtown Dayton.
Photo Credit: Amy Forsthoefel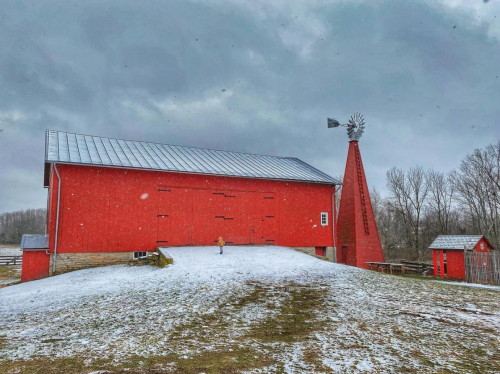 7800 Shull Rd, Huber Heights, OH 45424
Take a trip back in time and experience farm life in the 1880s as it comes alive at Carriage Hill MetroPark. Take a walk around the farm and also enjoy seeing some 1880's time period animals.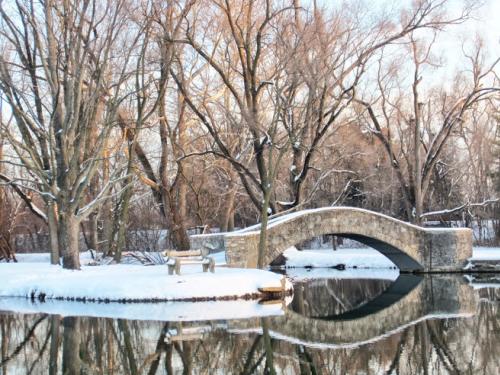 1385 Harshman Rd, Dayton, OH 45431
Eastwood MetroPark is located within Dayton's city limits and offers a beautiful serene space to walk, hike, and enjoy the winter weather. You can also enjoy Eastwood Lake.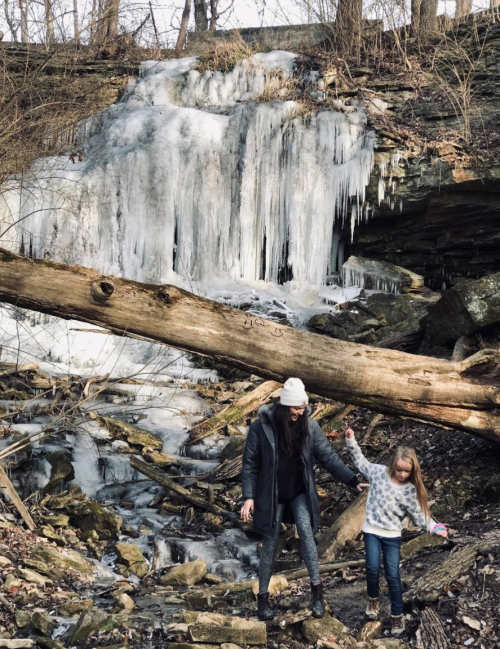 4361 W National Rd, Dayton, OH 45414
An 18-hole disc golf course, the Stillwater River, three waterfalls and 12 miles of scenic trails are just some of the wonderful features found at Englewood, one of the area's largest MetroParks.