Experience the best in fine dining in Dayton and the surrounding area. If you're looking for a night out at a 5 star restaurant then you've come to the right place, continue reading to find out the best places to wine and dine!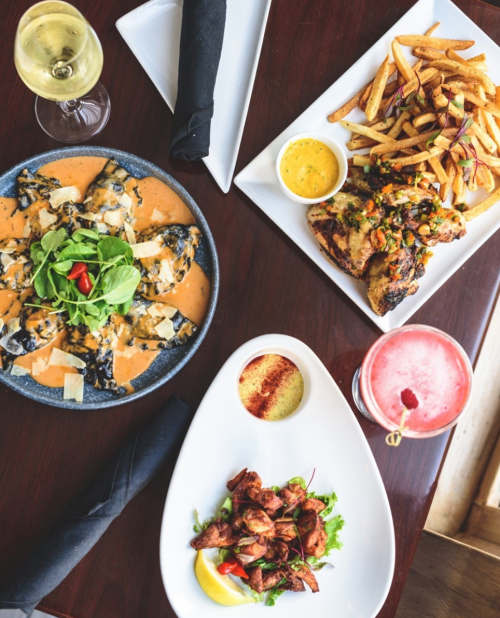 400 E 5th St, Dayton, OH 45402 | (937) 203-3999
Salar features an exciting menu of World-Fusion cuisine with strong French, Peruvian, and Mediterranean influences. In addition, they offer an extensive selection of hand-crafted cocktails featuring fresh squeezed juices, fresh fruit and herbs, and only the finest spirits. Their menus change seasonally to help bring you into the spirit of the time.Salar is an upscale restaurant with a casual feel. They have created a unique dining experience with two outdoor patios, two full bars, a main dining room with full-wall windows looking out onto the Historic Oregon District, an intimate lounge space, and a private dining room.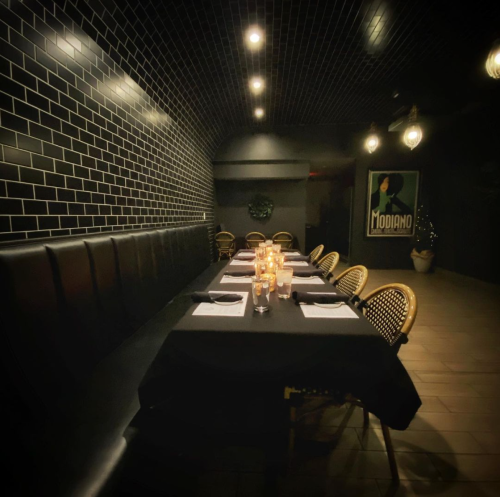 524 E 5th St, Dayton, OH 45402 | (937) 222-3100
Roost Modern Italian is open for dinner at 5 Wednesday through Sunday. They are an upscale Italian restaurant featuring fresh pastas, seafood, steaks & chops. Just for you, only from Roost.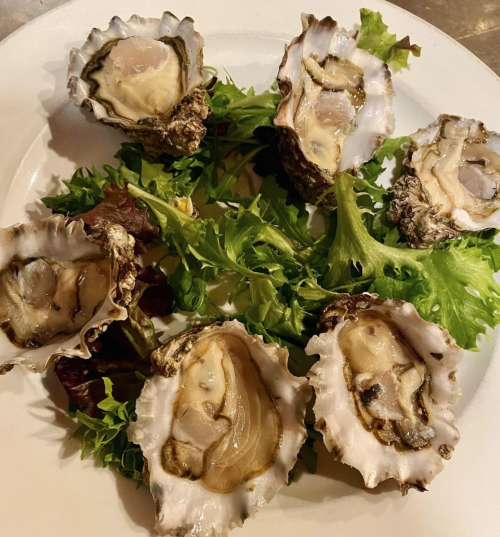 329 E 5th St, Dayton, OH 45402 | (937) 723-7637
Lily's Dayton is a tropical-inspired, budget conscious, inclusive, warm, and welcoming eatery & drinkery in the Oregon District in Dayton, Ohio. Their menu created by Executive Chef Don Warfe combines Lily's favorites like fried chicken, shrimp & grits, deviled eggs, and other American Southern dishes with eclectic Polynesian and tropical flavors like bao buns, pork belly or vegetarian ramen, and bahn mi/po boy sandwiches designed to pair with their tiki-inspired craft cocktail program. In addition to cool wines and local craft beers, they also always have our house beer on tap for $2.50!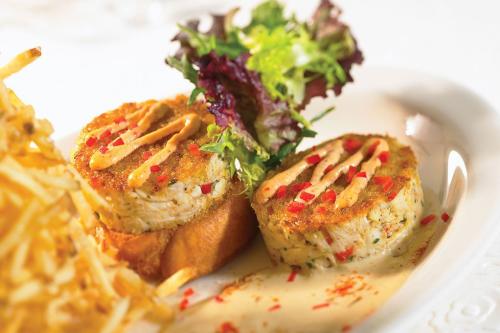 7970 Washington Village Dr, Dayton, OH 45459 | (937) 435-4441
J. Alexander's is a contemporary American restaurant, known for its wood-fired cuisine. Their core philosophy is to provide you with the highest possible quality dining experience. The menu features a wide selection of American classics including prime rib of beef, steaks, fresh seafood, sandwiches and entrée salads. The menu in each restaurant includes a varied and rotating selection of features like Seafood Czarina, Tuscan Steak, Grilled Fish with Mango Papaya Salsa and Chicken Milanese. The restaurant has a full-service bar that includes an outstanding selection of wines both by the glass and bottle.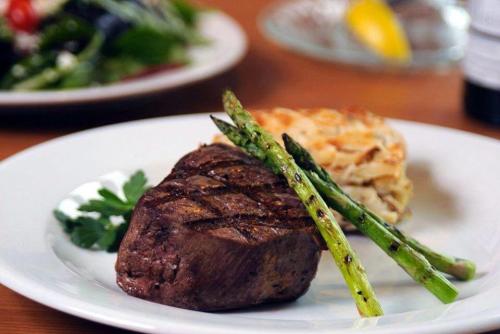 1535 Miamisburg Centerville Rd, Dayton, OH 45459 | (937) 433-7099
Carvers Steaks & Chops serve only the finest Midwestern, aged steaks hand cut daily and broiled at 1800 degrees to lock in all the special flavor and natural juices.
In addition to a variety of steaks, the entire menu reflects a superior culinary approach with innovative appetizers, expertly prepared seafood, unique salads, daily fresh baked bread and in-house specialty desserts.
Carvers is proud to be a locally owned, family business that sources its meats, vegetables, ingredients, wine and beverages direct from Miami Valley farmers, growers, producers and distributors.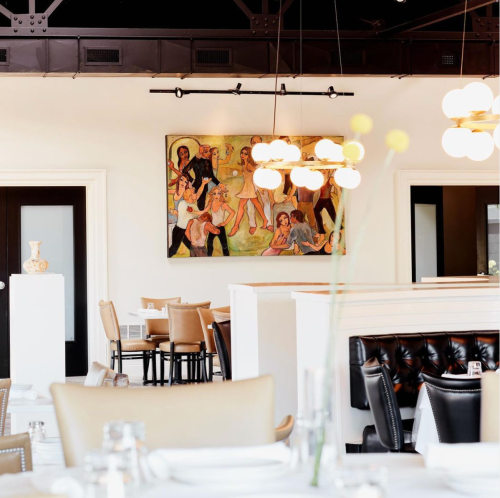 250 Warren St, Dayton, OH 45402 | (937) 228-2626
Coco's Bistro offers fine food in a comfortable, casual environment. Steak to seafood, salads to spaghetti, an independent bistro in Downtown Dayton. Extensive affordable wine list, patio, and free parking!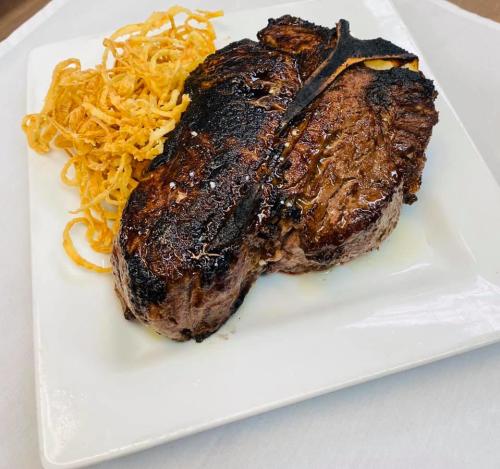 797 Miamisburg Centerville Rd, Dayton, OH 45459 | (937) 433-1234
The Paragon Supper Club's goal is to provide the finest quality food and service to their customers. To accomplish this, they have assembled an outstanding staff and use only the finest ingredients and food products. They offer hand cut filets and strip steaks daily and serve only fresh fish. They prepare their own dressings, sauces, soups and desserts.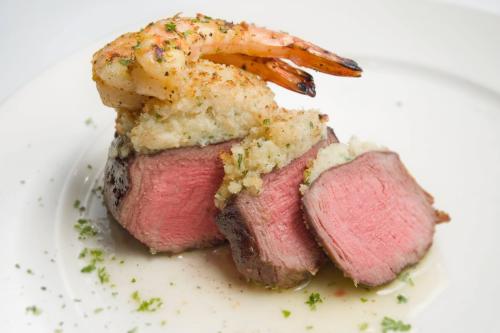 7727 Washington Village Dr, Dayton, OH 45459 | (937) 291-1661
The Chop House's number one goal is to provide a superior dining experience to every guest. They do this by providing guest-obsessed service and generous portions of delicious food using the freshest ingredients.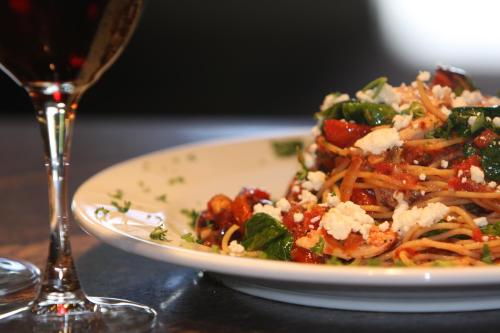 424 E Stroop Rd, Dayton, OH 45429 | (937) 534-0494
Figlio Wood Fired Pizza is a hip eatery offering wood-fired gourmet & custom pies as well as homemade pasta & a gluten-free menu.
225 E 6th St, Dayton, OH 45402 | (937) 222-2892
Jay's Seafood is Ohio's premier Seafood Restaurant located in the Historical Oregon District off the Southeast edge of Downtown Dayton. A beautiful 32 foot Mahogany bar graces the wall inside of Jay's unique restaurant which was originally an 1862 Grist Mill. Fresh fish arrives four times weekly from Boston, Massachusetts; Portland, Oregon; Florida and Lake Erie, Hawaii. All beef is top Angus from Chicago and is cut on the premises. Jay's outstanding wine selection has earned the only entry from southwest Ohio in the "Best of Award of Excellence" list presented by the prestigious magazine, Wine Spectator. Delicious desserts are all made exclusively in our own bakery to complement a wonderful dining experience.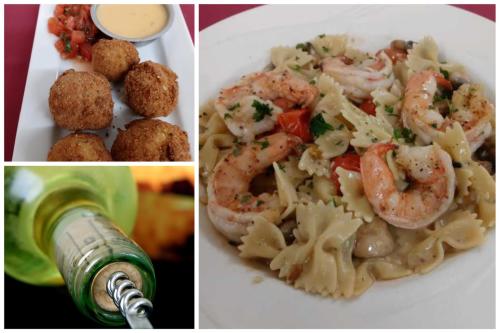 2414 Far Hills Ave, Dayton, OH 45419 | (937) 293-6973
The Oakwood Club uses the finest ingredients and products available. They carefully select only certified Angus beef that has been aged 21 days and meets our rigid specifications. Their well-marbled steaks are hand cut by the owner, then broiled to perfection. Their seafood is flown in fresh daily, from the East, West and Florida coastlines. All stocks, soups, sauces, dressing, breads and most desserts are homemade. Oakwood Club will try to assist your dietary needs – or culinary tastes – by preparing your meals according to your preferred cooking method. All of their cooking oil used in frying, sautéing, and salad dressing, are 0% in cholesterol and 0% in trans fats. In season, fresh herbs and tomatoes are utilized from their restaurant garden.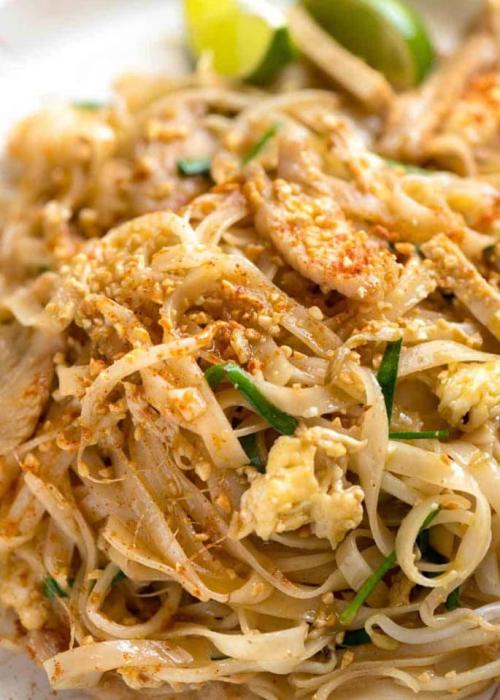 11 Brown St, Dayton, OH 45402 | (937) 222-3227
Located in Dayton's Historic Oregon District offering Thai cuisine and sushi in an astounding atmosphere, Thai 9 is truly unique. Savor authentic Thai cuisine accompanied by traditional sushi and sashimi complimented by an extensive wine, craft beer and spirits list.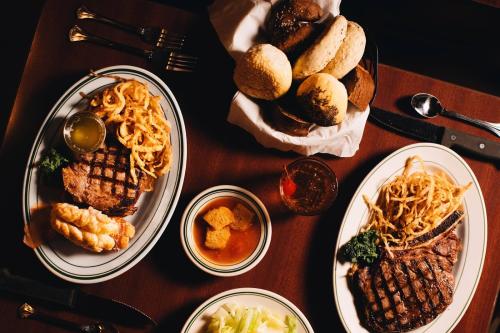 1926 Brown St, Dayton, OH 45409 | (937) 228-7463
The Pine Club is dedicated to preserving the rich heritage and traditions of the legendary establishment. While many restaurants take reservations and credit cards, they believe that good food is worth waiting for. The Pine Club has received accolades from the New York Times, the Food Network, USA Today, Gourmet, and others.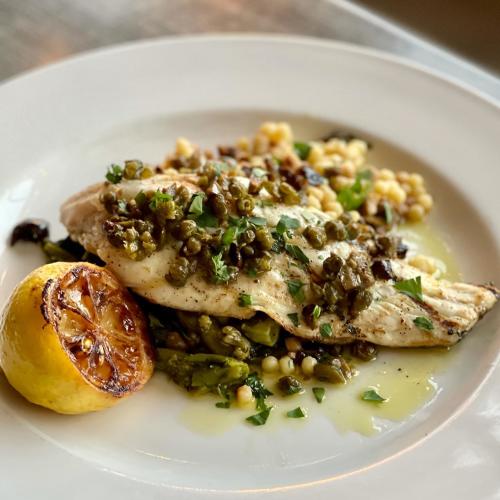 515 Wayne Ave, Dayton, OH 45410 | (937) 496-5268
Wheat Penny Oven and Bar is a pizza-centric restaurant featuring rustic, creative dishes and a bar that serves fresh, cocktails!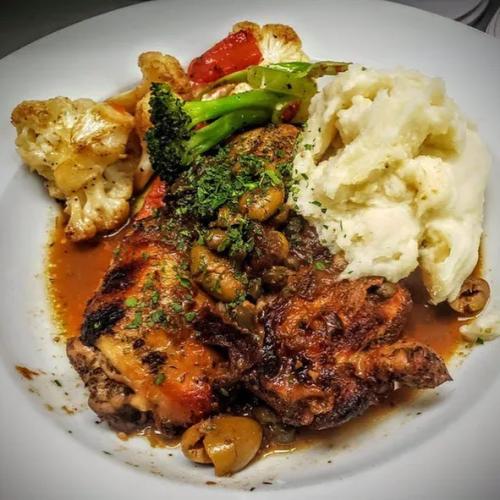 5531 Far Hills Ave, Dayton, OH 45429 | (937) 434-4750
The Meadowlark Restaurant is contemporary cooking, from scratch, made and served with local pride. The menu features high-quality ingredients cooked simply but imaginatively with lively, bright-tasting flavors. The cooking is geared toward the American palate with a twist. The menu also features meat, fish and vegetarian dishes that employ the flavors and techniques from around the world.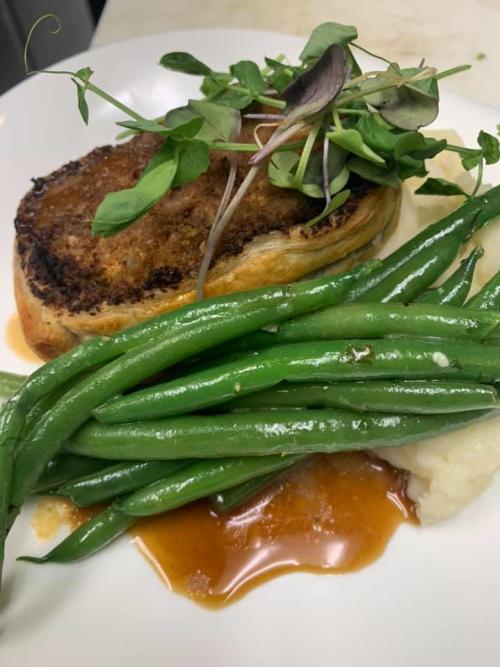 20 S 1st St, Miamisburg, OH 45342 | (937) 802-0891
At Watermark, their dishes are all freshly prepared, and all of their sauces, dressings, and desserts are house-made.