Looking for an incredible meal, delicious pastry, or refreshing beverage?  Look no farther than these Black-owned Dayton restaurants, bakeries, coffee shops and brewery.   A visit to any one of these locations will not only make your taste-buds water and your stomach oh so happy, but your support will help these businesses and our local economy recover from the impact of COVID-19.  So head out now to these places and find out why you'll want to return again and again.  
Restaurants
3351 Main St. Moraine, OH 45439
Located in Moraine in the old family market serving up home-style & American Sweets, owned by Chazzy Woods. 
Chicken Spot (pictured in cover image)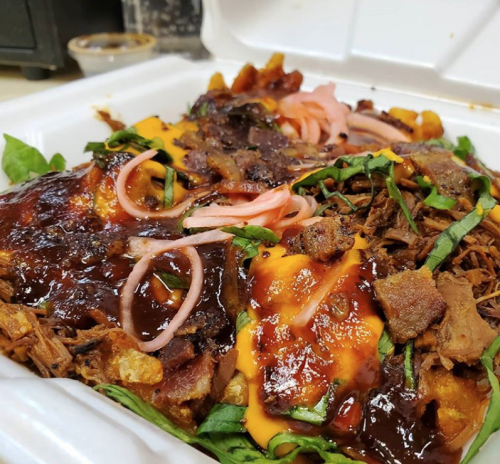 3261 West Siebenthaler Ave Dayton, OH
The Chicken Spot also known as 'Chicken Head's' is a hot spot in Dayton. Owned by "The People's Chef" Chef Anthony T. Head who cooks up tasty southern fried chicken tender sandwiches, wings, fries, and desserts!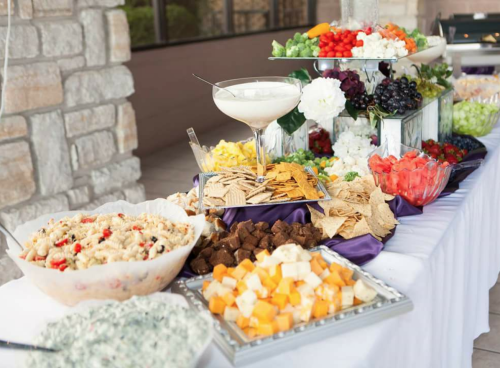 Family-owned catering & event planning business located in Dayton, Ohio. They offer delicious dishes & professional services at reasonable prices- upscale or down-home, intimate or extravagant…whatever your style!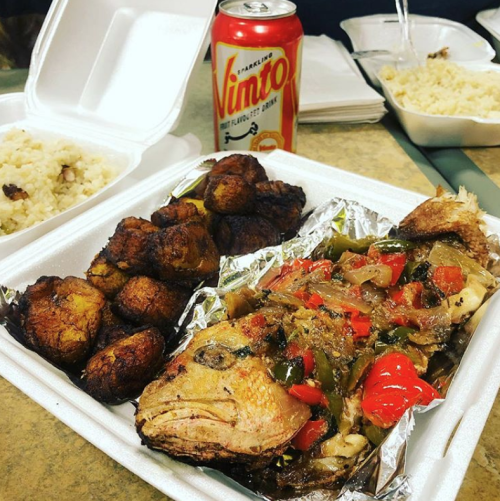 501 E Dixie Dr, West Carrollton, OH 45449
Eden Spice offers a unique menu with a mix of Carribean, African, and American cuisine--all made from scratch!
2412 Catalpa Dr, Dayton, OH 45406, Dayton, OH 45405
A Dayton original, this neighborhood bar and grill offers a friendly environment with familiar faces, great food, and cold drinks!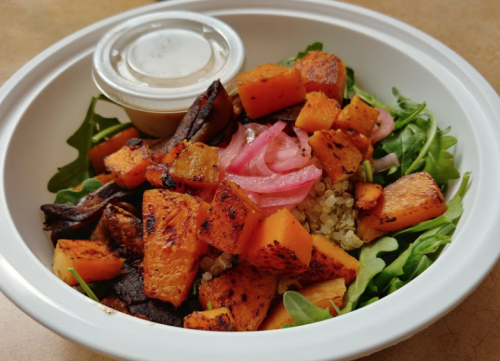 600 E 2nd St, Dayton, OH 45402​
Located in the 2nd Street Market, Invoke serves up healthy food with options for all diets--whether you are vegan, vegetarian, gluten free, or sugar free! Owner-operators, brothers Larry and Lester will greet you with a smile and a wave. And don't forget to pick up a piece of their delectable vegan 'cheesecake'.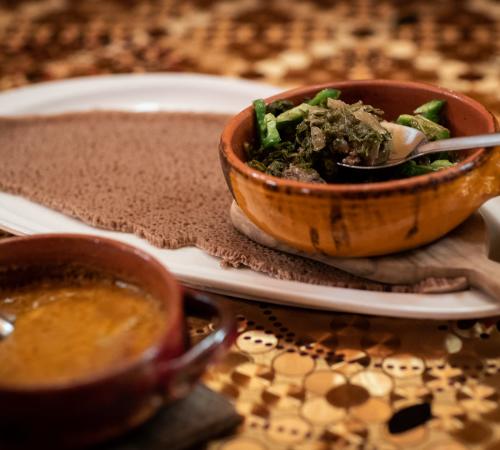 6129 N Dixie Dr, Dayton, OH 45414
Ever wanted to try some Ethiopian food? Well, good news! Nanyea Restaurant Coffee House & Bar serves up mouthwatering Ethiopian dishes, coffee, and drinks.
Private chef and catering company. All orders are hand-made and fresh daily!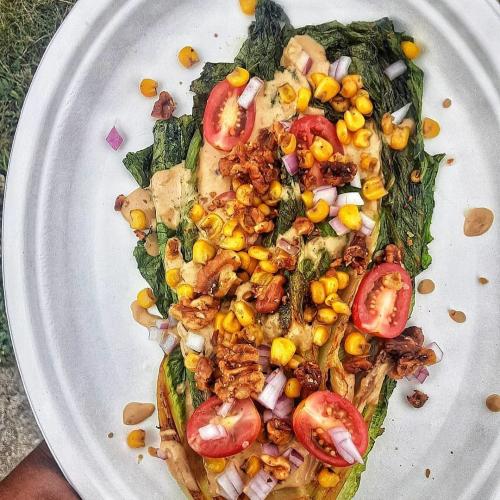 Food truck serving up some amazing vegan fare. Sprouting Dreams LLC offers options such as CHICK'N & Waffles, Mac and Cheese, Cajun Fries, and Kombucha Floats!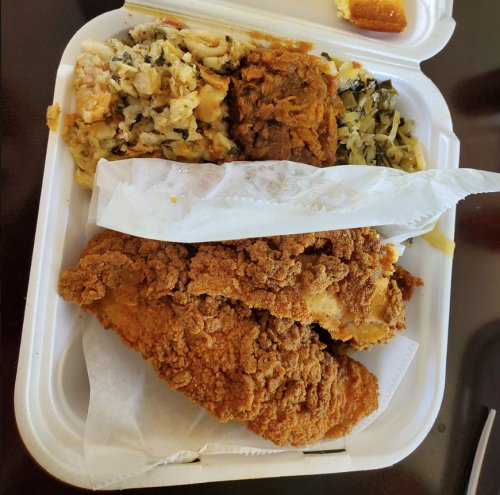 2901 N Dixie Dr, Dayton, OH 45414
This Dayton restaurant serves up all of your favorite soul foods!
Coffee Shoppes & Juiceries 
7150 Executive Blvd Dayton, OH
Coffeehouse with a story and a passion. Owner Bill Miller Jr. writes "As far as I can remember, everyone in my family has had a passion for coffee. My Great Grandfather Dave Jennings started us on this journey and now it's my turn to continue our family's love of coffee. The passion for coffee has spanned over a 100 years in our family and for the last 20 years I have gathered the best blends and flavors, that as a family, we have enjoyed!  It was my mother, who told me, to share our family's passion with the rest of the world, and my father who inspired me to follow my DREAMS. The Grind House Coffee & Tea Company imports beans from all over the world and only the finest teas. From coffee farms in Kenya to Southeast Asia and South America; Grind House Coffee & Tea Company will always deliver a quality coffee right to your front door!"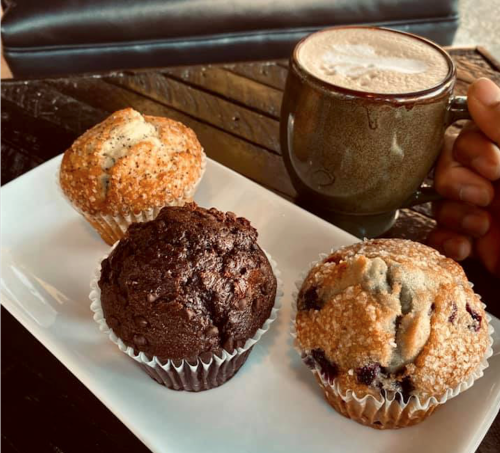 *Currently in the process of moving locations
Located in the Heart of Downtown Dayton, Third Perk Coffeehouse & Wine Bar offers its patrons excellent coffee products and a boutique wine selection in a friendly sophisticated atmosphere.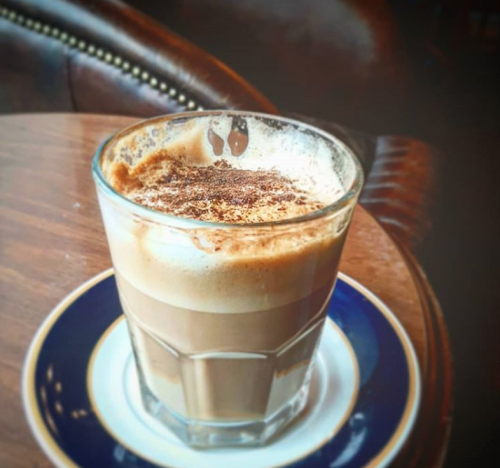 825 Wayne Ave, Dayton, OH 45410
Wholly Grounds is a coffee shop located right outside of downtown Dayton with a mission to contribute to a more healthy, balanced, and sustainable life through good food, drink, and the arts. They strive to use organic, ethically produced, and socially-just ingredients, as price and availability allow.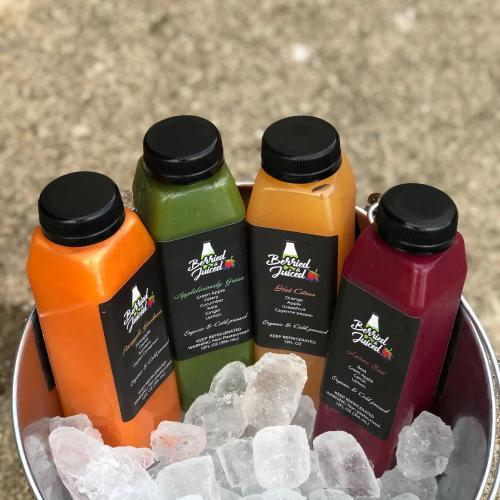 Sold at: Noni on the Nile: Holistic Wellness Center | 2145 N Gettysburg Ave, Dayton, OH 45406
Fresh Pressed! Cold Pressed! Organic! Made with love and care! Serving the Dayton area with fresh, slow pressed and cold-pressed juices with organic fruits and vegetables.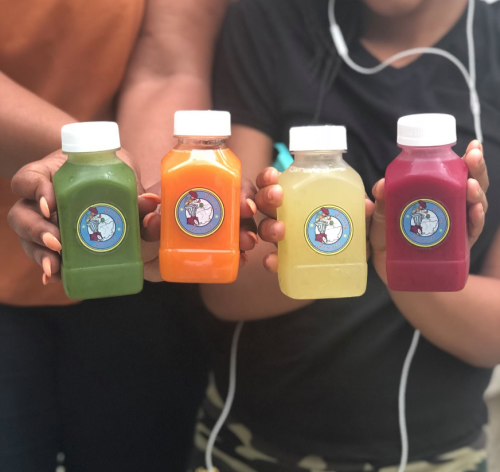 Sold at The Entrepreneurs Marketplace | 13 N Williams St. Dayton, OH
Smoothie and juice bar with a mission to educate, nourish, and promote wellness through purposeful-juicing, slow pressed juices, and naturally harvested produce.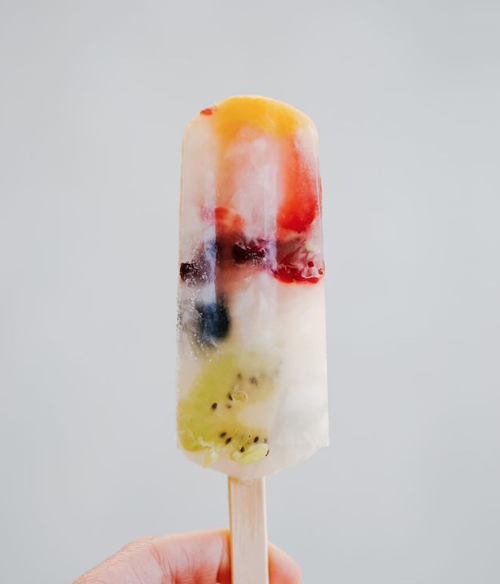 600 E 2nd St, Dayton, OH 45402
Located in the 2nd Street Market serving up fruit-based, paleo, dairy-based, nanna cream, and coconut block popsicles!
Bakeries & Products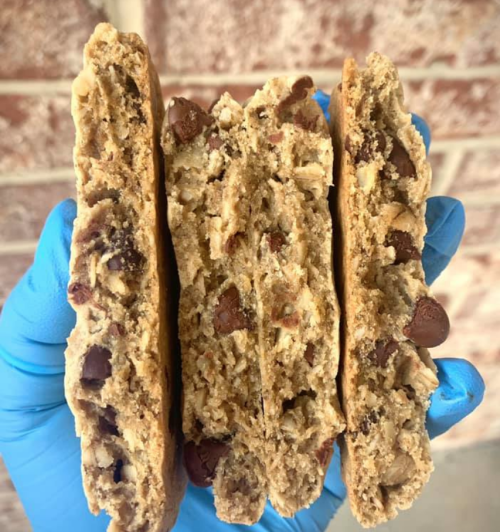 Available online here 
Owned by CeCe Lewis, a self-taught cake/cookie artist and the 2019 Dayton's Cake Boss Winner! Cece fell in love with baking at a very young age, just being in the kitchen with her grandmother. She decided to turn her passion into a small business by making custom cakes as a hobby in 2014, only offering cakes to family and friends. By word of mouth, her business grew over time. BlessMeSweets was given its name in honor of her late grandmother, Annie Ruth. She loved to bake, cook, and was a devoted Christian. BlessMeSweets offers a variety of sweet treats, custom cakes, and cookies to fit any party theme!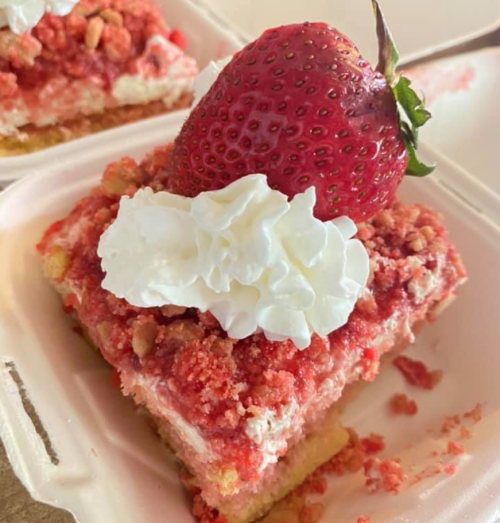 Available online here 
Ruby's Delights Eatery serves up cakes, cupcakes, infused desserts, chocolate-covered desserts, and more! They also have catering events.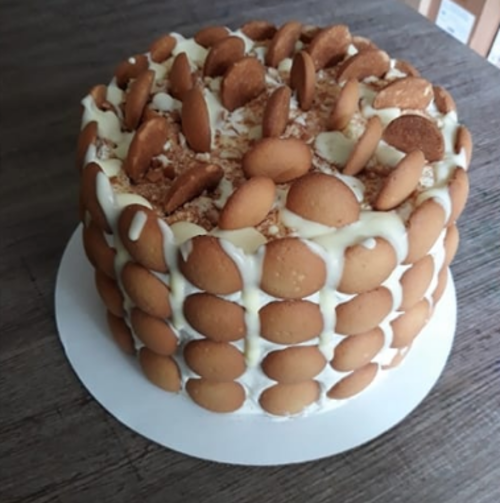 Available online here 
Desert shop with a passion to not just craft uniquely delicious custom desserts...but to rain down great memories for you, your friends, and your families.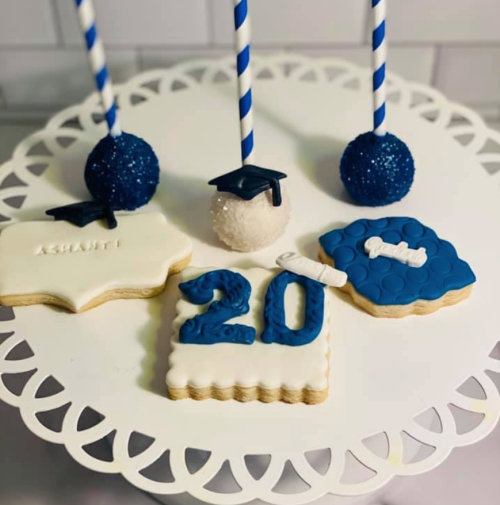 Available online here 
Owned by Tressa B. who turned her passion for desserts into making and selling tasty treats such as chocolate-covered strawberries, delectable pastries, and beautiful dessert tables.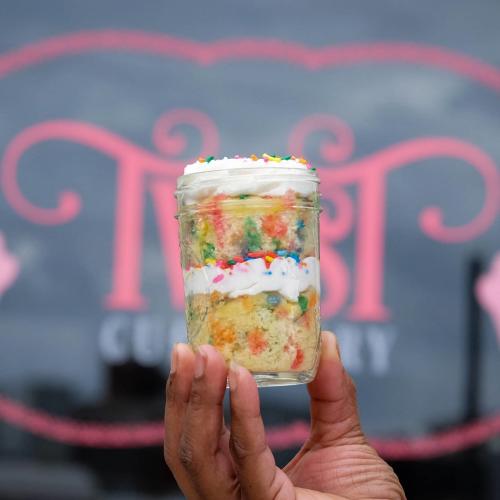 25 S St Clair St, Dayton, OH 45402
Local bakery with a daily rotating flavor menu specializing in cakes, cupcakes, brownies, and other treats --- you are sure to always be delighted!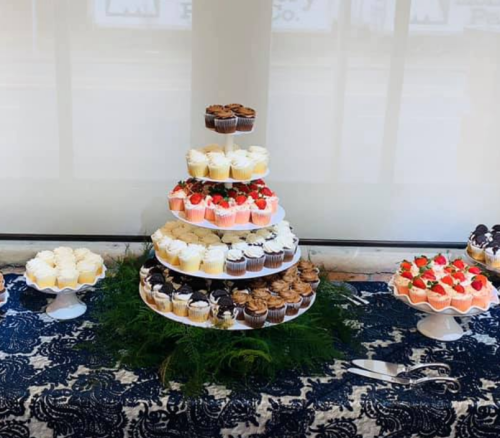 15 E. First Street. Dayton, OH
A home-based bakery specializing in making one-of-a-kind creations for one-of-a-kind events!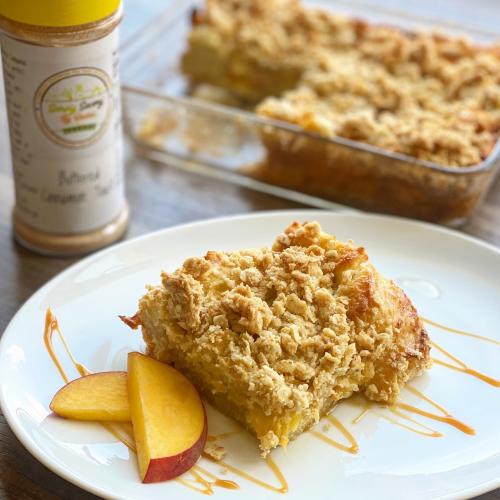 Available online here 
Simply Savory by Rachel is a spice company with many different spices to add to any meal! They pride themselves on being a small business with a BIG heart for their customers and their palates.
Breweries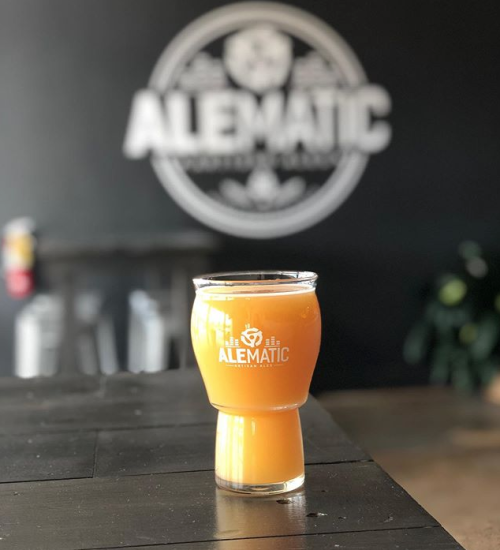 6182 Chambersburg Huber Heights, OH
Alematic Artisan Ales is a neighborhood brewery located in Huber Heights, Ohio, specializing in handcrafted small-batch ales of various styles.