Black Business Month is coming to a halt but that doesn't mean you should stop supporting local Black-Owned Businesses! Check out these awesome and unique retail shops, services, and venues below.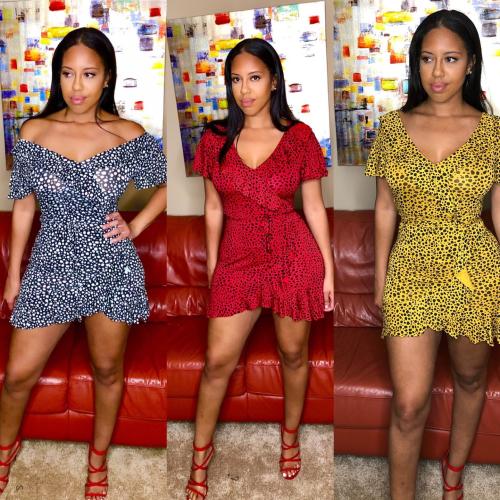 After5 clothing is a women's clothing boutique. Every woman is beautiful and has a unique style. After5 is there to provide a look for every occasion; for every woman.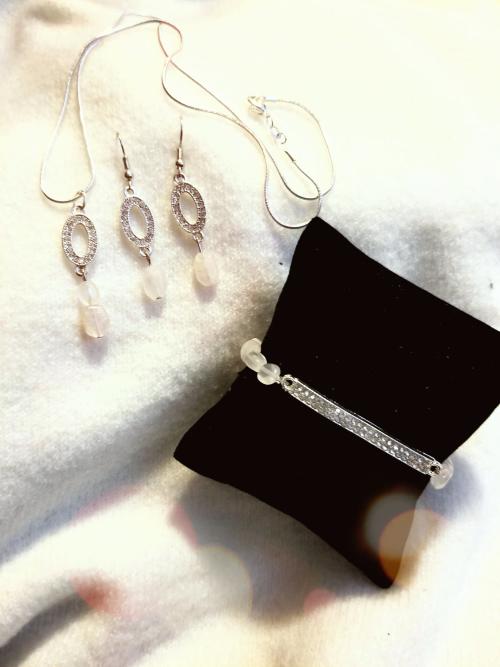 Beauty By Dani is a collection of jewelry suitable for all occasions. Their jewelry is made of Sterling Silver, is high quality and second to none. They believe everyone should be able to afford gorgeous and high-quality jewelry at an affordable price.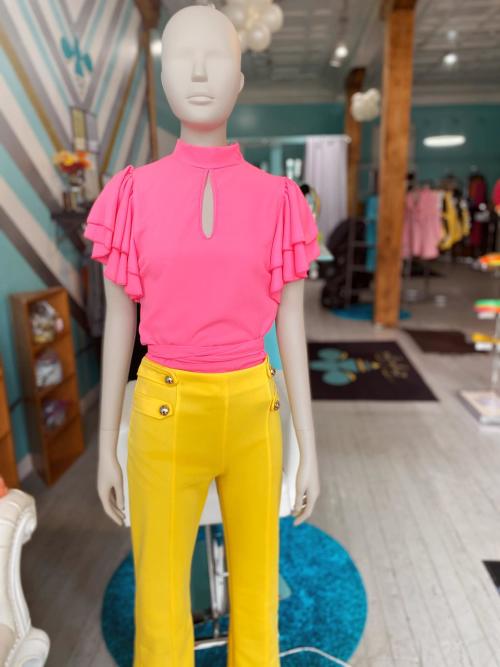 Boujee Bee B's mission is to empower females globally to be confident in themselves and be who they want to be.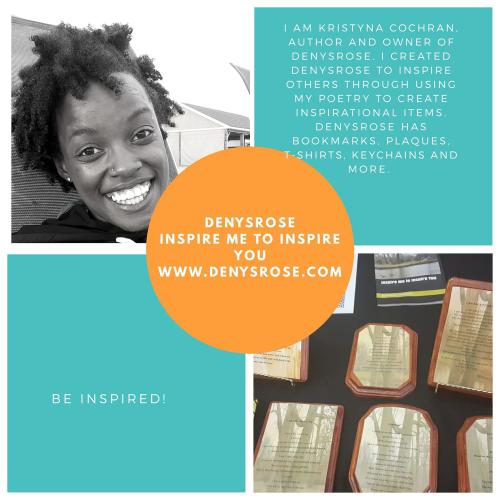 At DenysRose, they produce uniquely designed high-quality inspirational gifts, for all occasions that make great home décor.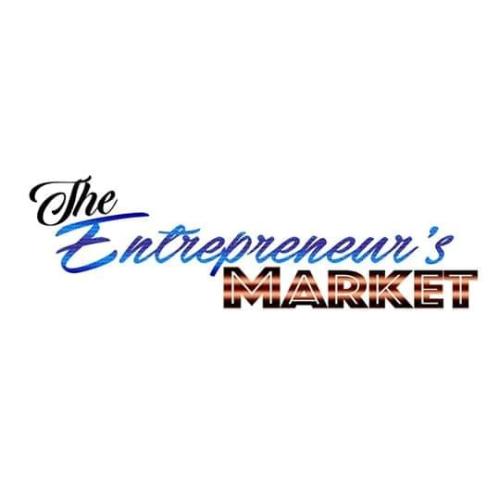 This is a permanent pop-up shop location, your go-to place to shop with small businesses, and also attend amazing events.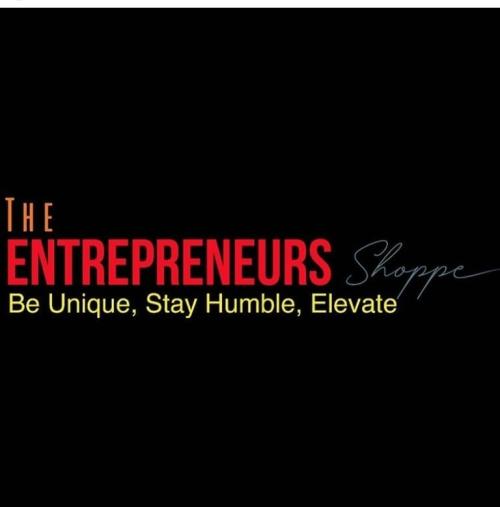 A pop-up shop store for entrepreneurs with clothing, jewelry, and painting.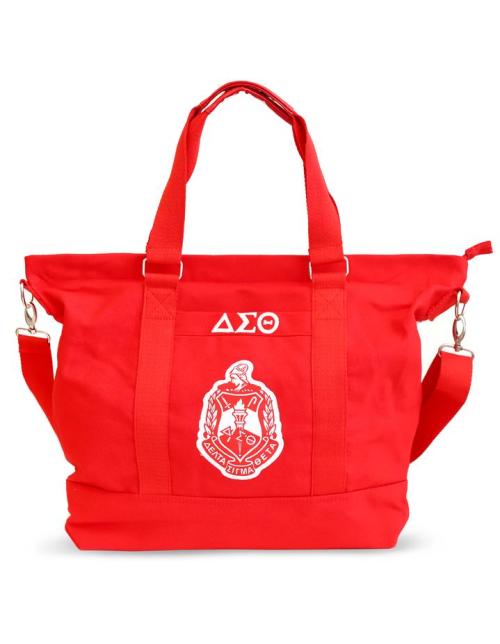 Canvas bags, face masks, shirts, and more with your fraternity/sorority emblems and logos.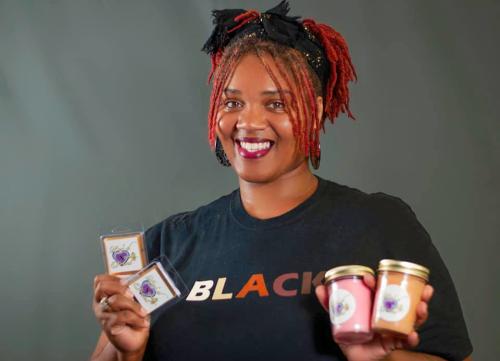 Loc'd N Scent specializes in candles, wax melts, incense, and scented oils. 
"Hello, everyone and welcome to the Loc'd N Scent Candle Company Store! I am so grateful that you chose us for your fragrance needs! My name is LaTeasa Spears! I am a wife, mother of 5, and am a native of Dayton, OH! I have always loved candles! I even knew at a young age that I wanted to make them but didn't have the courage to do so until recently. I started making candles, not just because of my love for them, but because I wanted to create something that women like me could use to focus on self-care and relaxation! That was something that I noticed myself and a lot of friends saying we wanted to do, coming into the year of 2019! The reality is that men desire the same thing but may not be as vocal about it. Based on that reality, I knew I had to create a product that would aid in that process! Who doesn't love a good candle while cleaning or taking a nice bubble bath, right?!
My prayer for Loc'd N Scent is that it will aid others in the process of loving on themselves more, taking time to re-center, refocus and reconnect through aromatherapy, so to speak, as well as simply giving them products that they love to use! All in all, I hope you all love the Loc'd N Scents candles/wax melts and will subscribe to our email list to keep up with new products! There will be so much more in the future! Thank you for making Loc'd N Scent your preferred candle company today!"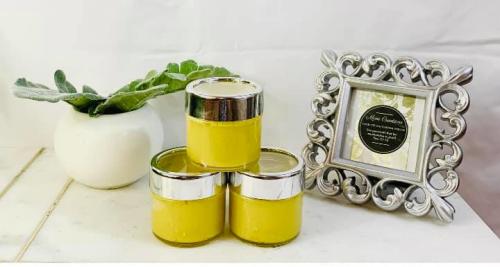 Crafted Creations by The Mims Family.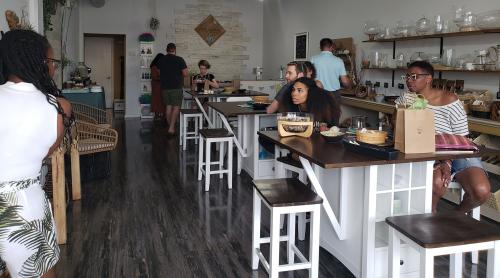 Now and Zen DIY Studio offers modern air plant terrarium designs and workshops, all created to add a bit of beauty, tranquility & nature to any space.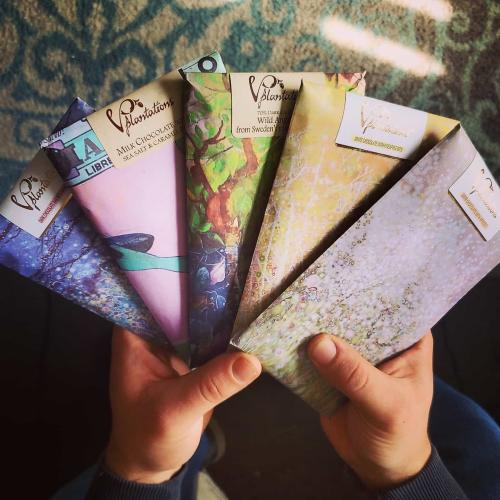 Peace on Fith does abolition they build partnerships with artisans around the corner and around the globe that use ZERO slave labor and we sell a curated collection of their crafts in a space that is comfortable, unassuming, and changing the world. They are an area compassionate commerce store, which means their products support freedom for people, safety for animals, and protection for the planet. Every dollar spent or shared with Peace on Fifth supports programming, locally, nationally, and abroad, that work on core issues to end modern-day slavery.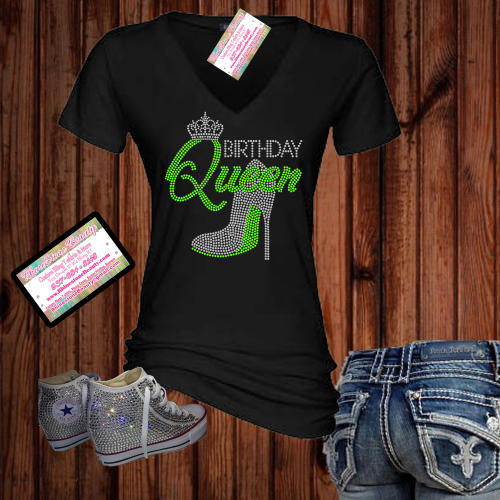 RhineStoneBeauty can turn any logo or image into a stunning custom crystal or rhinestone heat transfer. Custom rhinestone transfer designs to promote your business, organization, or team.  We also love making Girl's Night Out and Bachelorette Parties sassy and sparkly with our rhinestone T-shirts! Custom Shirts, Bridal Shirts & More. RhineStoneBeauty has sparkling clothing for women, girls, and toddlers. Shop our exquisite styles of birthday t-shirts, bride shirts, cheerleading t-shirts, dance t-shirts. Shirts are shipped within 3-5 business days, not weeks!
Scrubs Galore & More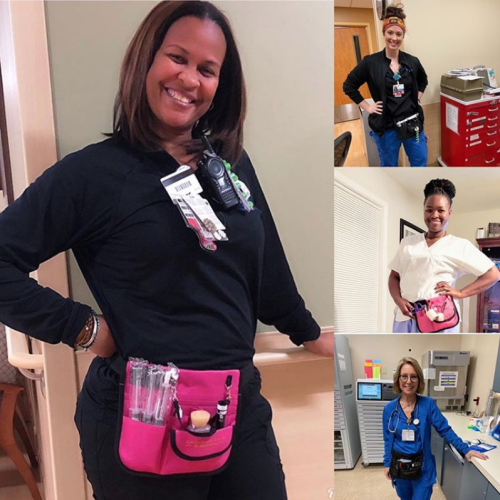 Scrubs Galore & More is the ultimate scrubtique! scrub + boutique = scrubtique! We carry affordable designer healthcare scrubs, stethoscopes, shoes, accessories and more. This is for trendy healthcare professionals who stand out! Nurse owned! Buy now, pay later! We're online, mobile and do onsite sales at healthcare facilities.
SDorje-Chang Designs
SDorje-Chang Designs is a Fashion Design and Art brand. Designing Sculptures, Paintings, and Women's, and Canine fashion as well as jewelry and accessories. Handcrafting Luxurious and one-of-a-kind Sos Beads and Specialized designs. Book us now for your custom design and sewing needs, we also do alterations.
Swaddle N Style

Swaddle n' Style is a small business based out of Dayton, Ohio. It was founded in March 2019 by a young woman who is motivated and inspired by Motherhood. In the first months of life Swaddling is a great technique used to provide your baby with warmth and a sense of security. It may even help keep your baby calm because the snug wrap reminds them of the womb! Their mission is to simply add style to the list of benefits Swaddling already provides. Every product is made to order with an option to personalize just for the special baby in your life.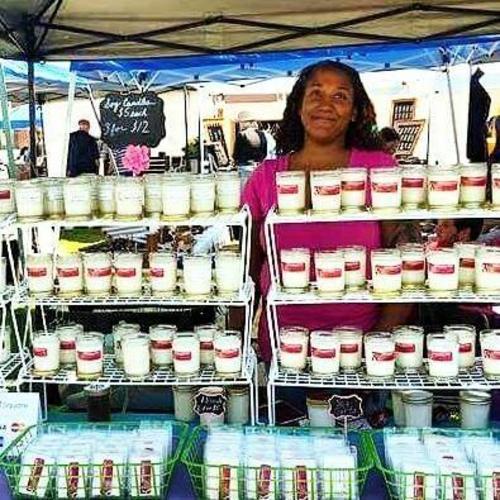 Tasha Common Scents makes quality scented soy candles in over 1,000 different scents! They also, make scented lotion in a perfect purse size, and soap bars with massaging nubs!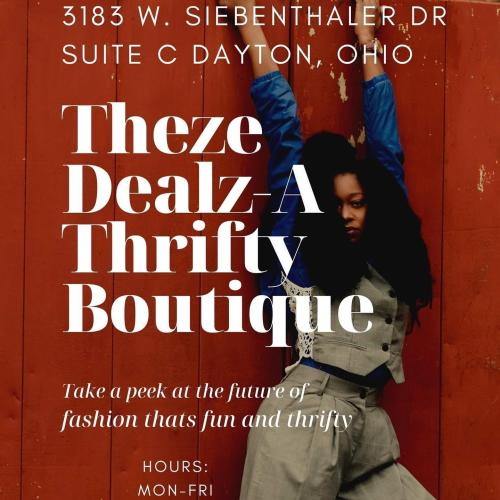 TheZe DealZ- A Thrifty Boutique provides a fun and interactive shopping experience for customers interested in affordable and quality gently used items.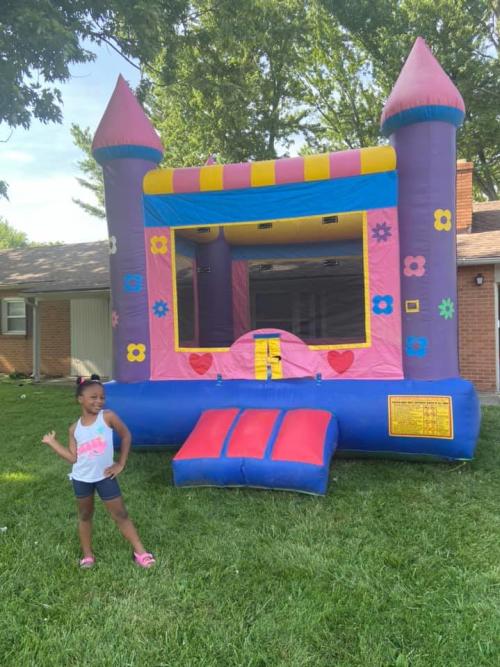 Entertainment Made Easy.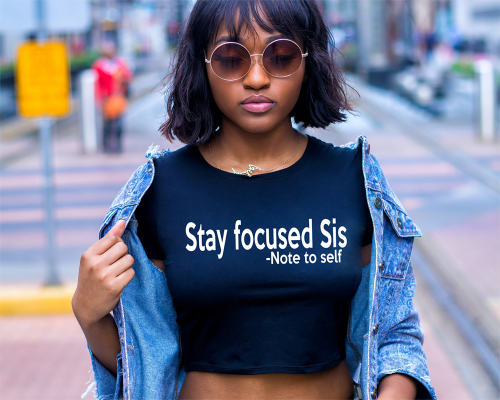 Concept N Design is a Dayton, OH print and design company. We're a Christian-owned and operated business. We work with community organizations, local brands, and individuals who have a need for excellent quality. Concept N Design has a simple motto: Your Concept, Our Design. Concept N Design specializes in custom apparel for all your needs whether you are a business, school, church, sports team, or any other organization. Our designer along with an unlimited resource of products guarantees that if you need it customized, we can do it. We guarantee that with exemplary service and excellent quality products at a fair price if anyone chooses to let us serve them just once we have a customer for life.

Party entertainment service and designer.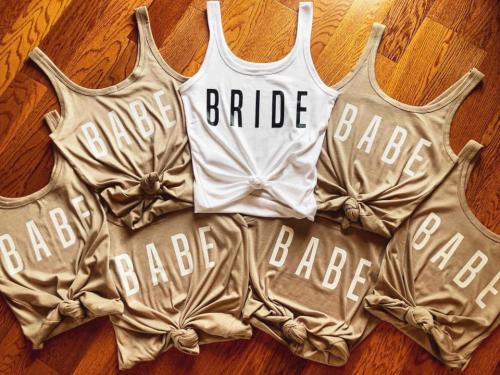 Every Brides Dream, LLC is an event supplier that provides the necessities for weddings and events. Their mission is to make your dream event a reality at an affordable price. Great customer service is their number one priority.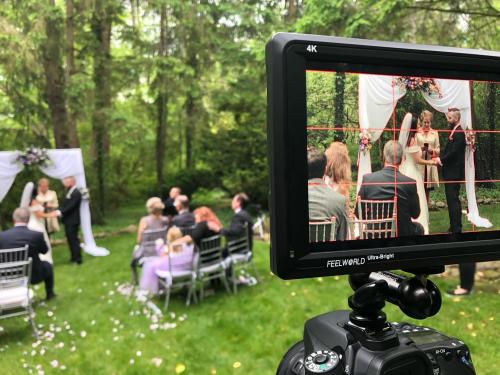 Flack Productions is a boutique-style videography studio with big ideas and a great imagination. Flack Productions delivers your story with creativity and uniqueness made possible only by your vision and personal experience. Being non-intrusive and discreet allows Flack Productions to capture those most special and genuine moments when people aren't thinking about the cameras being focused on them. Weddings, in particular, are a beautiful and fleeting chance to capture raw and powerful emotions, sincere relationships, and genuine personalities.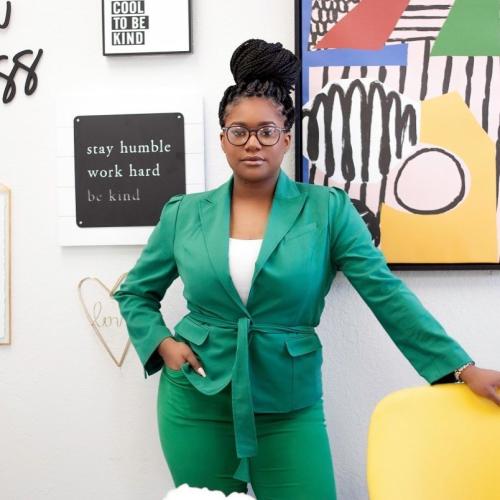 NaAsiaha Simon & Associates (NSA) is where creativity meets innovation! A Public Relations and Planning Firm that represents businesses and organizations, using strategy and innovation to promote and protect each client's brand and reputation.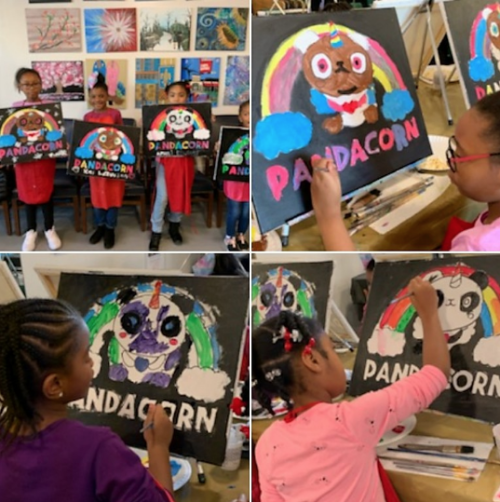 Picture Perfect Paint Parties is a corporate and social paint party and DIY studio. They offer painting and craft worthy project that can be a fun, bonding, or learning experience.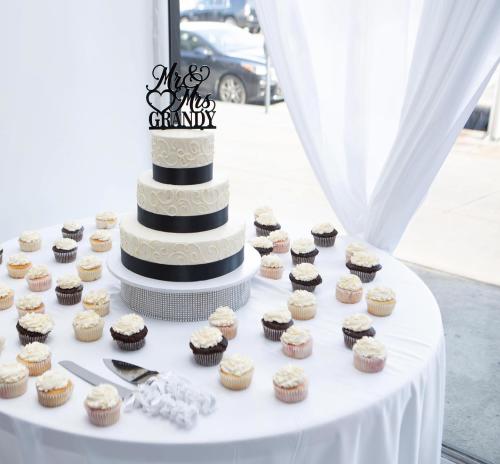 The White House Event Center is a dream location for small weddings, receptions, birthday parties, baby showers, networking events, business/corporate meetings, family and class reunions. They can seat up to 150 comfortably -or - up to 225 cocktail style. The all-white venue features an industrial-style feel with concrete floors, 16-foot ceilings, steel beams, and a naturally lit open floor plan. The event space is a blank canvas that you can customize to your specific style. They can make our multi-purpose venue ready for any function formal or informal to fit your needs.