Burger lovers unite! You won't want to miss the 4th annual Dayton Burger Week, this week, July 11-18th! Seven local restaurants in Montgomery County are participating this year, so let's get out there and show our support for these excellent burger joints. Suppose you visit four or more of the locations participating in Dayton Burger Week. In that case, you can submit your passport for a chance to win the Ultimate Grill Out, compliments of the Ohio Beef Council, $250 in gift cards, and a Mammoth Cooler.
Dayton Burger Week has something for you, whether you want a classy night out or an easy take-out meal. At only $6 for every burger listed below, you can't miss this deal. Support your local burger joint or try somewhere new!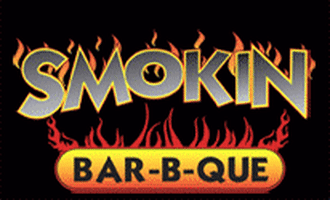 Smokin' Bar-B-Que - 200 E. Fifth St. Dayton, OH 45402
Located across from the Neon Theater at the entrance to the Oregon District, Smokin' Bar-B-Que is known by locals as "Dayton Best BBQ" for its top-tier smoked briskets and pork butts. For this year's Burger Week, they're offering The Turnt End Burger, a 1/2 lb smoked steak burger topped with chopped bacon burnt ends & sticky icky sauce, with melted provolone & kosher pickles on a buttery brioche bun. Learn more at smokinbarbque.com.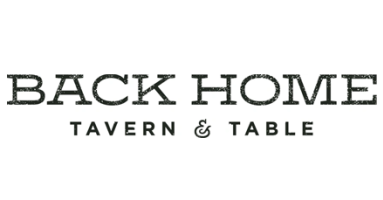 Back Home Tavern & Table - 1151 Brown St., Dayton, Ohio 45409
In the heart of UD's campus lies "Dayton's Favorite Bar," Back Home. While they're more known for their tasteful atmosphere and great drinks, they additionally have an expansive menu. For Burger Week, they're offering two burgers. The Whitehouse Burger is a classic burger with 1/2 pound beef, and your choice of cheese served with obligatory Idaho fry sauce and a side of fries. The Farmer's Burger is a premium burger with 1/2lb of fresh burger patty stacked with a fried egg, bacon, sautéed spinach, peppers, fried jalapeno, and fried onion rings on a garlic aioli ciabatta bun and served with a side of fries. Learn more at backhometavern.com.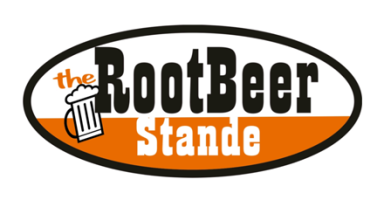 The Rootbeer Stande - 1727 Woodman Dr, Dayton, OH 45420 CASH ONLY
Drive-through restaurants have been all the rage lately, especially during COVID lockdowns. The Rootbeer Stande is "Dayton's Favorite Drive-In," with old and new favorites alike! This restaurant was more than happy to participate in Dayton Burger Week, making all of "Hank's Hearty Burgers," quarter-pound Angus burgers, $6 for this week's promotion. With ten different quarter-pounders on the menu, there's something here for everyone. For more information and the full menu, visit rootbeerstande.com.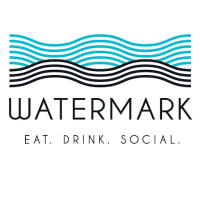 Watermark - 20 S. 1st St., Miamisburg
If you're looking for an upscale casual burger, Watermark in Downtown Miamisburg is the joint for you. With craft cocktails in a romantic and comfortable atmosphere, you're bound to have a relaxing evening here. For the Dayton Burger Week, they're offering a PCB Burger, a 1/3lb. all-beef patty with a housemade Pimento cheese, the Signature Bourbon-bacon jam, and caramelized onion. For more information and reservations, check out EatDrinkWatermark.com.
Lock 27 Brewing - 1035 S Main St, Centerville, OH 45458 AND 329 E 1st St rear, Dayton, OH 45402
A brewery focused on creating something extraordinary from the others, Lock 27 Brewing has two brewpubs across Dayton. Lock 27 has many house ales and other beers on tap, as well as gourmet food to pair. For Dayton Burger Week, they're offering the Lock 27 Burger in the promotion, a house beef patty on a brioche bun, topped with cheddar cheese, candied bacon, and Always Sunny in Dayton beer cheese, and caramelized onions. For more information and the complete list of what's on tap, check out lock27brewing.com.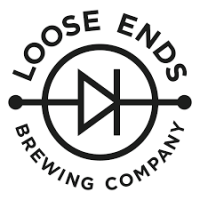 Loose Ends Brewing - 890 S Main St, Centerville, OH 45458
For a mix of craft beer and artisan food, you've found the right place. Loose Ends Brewing's goal is to bring the community together with the perfect brewery experience. With the owner, John Loose, crafting each brew recipe to perfection, everyone at the brewery takes pride in every drink and menu item. For Dayton Burger Week, Loose Ends is offering the Brewhouse Bourbon Bacon Burger. This burger is a 7oz. blend of ribeye, chuck, applewood smoked bacon, and herbed butter grilled to smokey perfection and layered with melted Muenster cheese, grilled onions. With a generous pour of the newly created bourbon butter steak sauce and finished with crisp lettuce, two deep-fried housemade signature pickles, and horseradish dill ranch, this is the burger of all burgers. For more information, visit LooseEndsBrewing.com.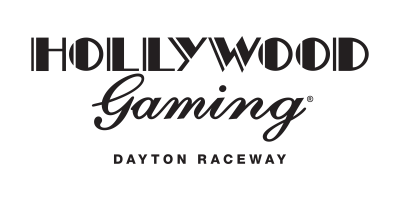 Take 2 Grill at Hollywood Gaming - 777 Hollywood Blvd, Dayton, OH 45414
There's something for everyone at Take 2 Grill on the gaming floor of Hollywood Gaming Dayton Raceway. From burgers to wings, Take 2 has something anyone would grab for a quick bite. For Burger Week, Take 2 Grill offers the Peanut Butter & Bacon Burger, a 6oz. beef patty topped with bacon jam, peanut butter & American cheese. A simple but stunning combination. For more information, visit hollywooddaytonraceway.com.