The holiday weekend is here! It's time to celebrate with friends and family. Below are just 12 suggestions on how you might celebrate Labor Day Weekend 2021 in Dayton! For more information and ideas be sure to download the Dayton Convention & Visitors Bureau's Free Visit Dayton App from Google Play or the Apple Store!
Hit the Free Pickin' in the Park at RiverScape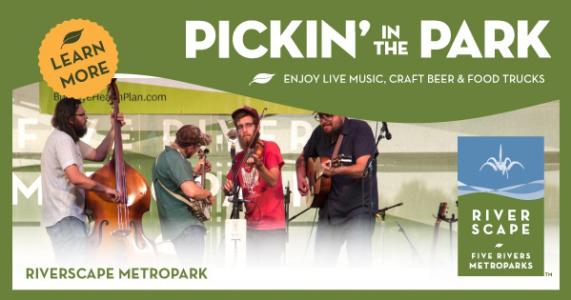 Ready to have some fun this evening, Friday, September 3? Enjoy progressive bluegrass music and a variety of food trucks as RiverScape MetroPark delivers music to the riverside! No registration is required for this FREE, all-ages event. Bring your dancing shoes and a lawn chair for seating in case you need a break!
Adopt a Pet! Clear the Shelters Adoption Event at the Montgomery County Animal Resource Center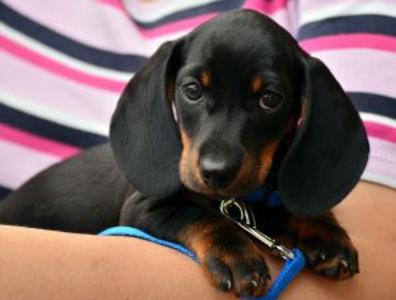 This could be the perfect weekend for you to adopt a pet!  Visit the Montgomery County Animal Resource Center where adoption fees are half-off now through September 19. Bring a new furry forever friend into your home! The Center is open Saturday, 11 a.m. - 4 p.m. and Sunday, 11 a.m. - 1 p.m. 
It's Friday in Dayton! Events are Happening Everywhere!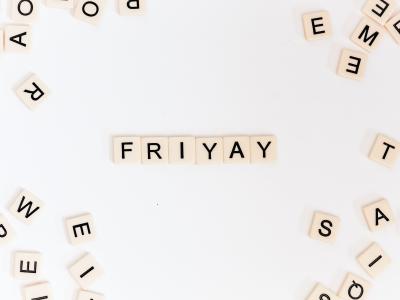 We have so many FREE Friday events here in Dayton! We have First Friday, 1st Friday Art Hop, and Out on 5th! First Friday and 1st Friday Art Hop are both art focused events around the downtown area featuring local artists and exhibits new to the city this month. Out on 5th is the closure of vehicle traffic on 5th Street in the Oregon district to give restaurants and bars in the district room to expand patio seating into the streets, to have retail shops use extra sidewalk space in front of their business for sales, and to host local music each weekend to create a serene environment! Stop by one of these wonderful free events to showcase our city's shine!

Dine at one of Dayton/Montgomery County's Amazing Restaurants!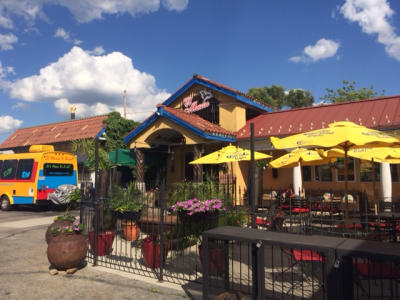 Take a moment this weekend to dine at one of our hundreds of incredible restaurants in Dayton! We have unmatched local restaurants with menus and experiences you can't find anywhere else, and of course, we have the drive-thru chicken restaurants if that's all your kid will eat! Find local classics like Marian's Piazza, El Meson, Table 33, Coco's Bistro, and everything else on our restaurants page!
Enjoy the Start of Fall at a Five Rivers MetroPark – Take a Hike, Have a Picnic!

Starting to see all the leaves "FALL" around us? It's the sign of the season change! Take advantage of the wonderful weather we've been having and take a walk or have a picnic in one of our beautiful Five Rivers MetroParks here in Dayton. With tons of MetroParks in our county, we're sure you'll find one that suits your ability and interest! Find a map of all our MetroParks here and learn more about each park while you browse the map. Our MetroParks offer something for anyone and everyone in Dayton -- Get Outside!
Attend the Furry Skurry and 5K at Eastwood Park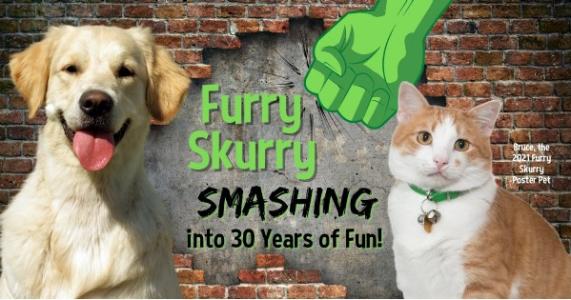 Did you miss the online signup window for the Furry Skurry 5K at Eastwood MetroPark this Saturday? No worries, you can still register in-person in the morning, or just come out to watch the fun! The annual 5K race is back for the 30th anniversary of the event! Proceeds from the amount raised during the 5K goes directly into supporting and saving more animals through the Humane Society of Greater Dayton. We're PAWS-itive you won't wanna miss this event from 8 a.m. - noon.
25th Annual Miami Valley Antique Fire Apparatus Association Show/Muster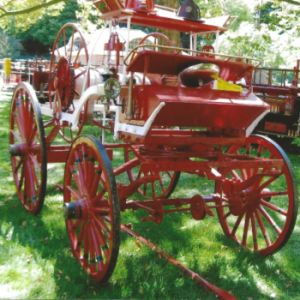 Come to Carillon Historical Park Saturday, September 4, 9:30 a.m. - 4 p.m. for the chance to see 40 antique pieces of equipment dating from the 1800s to the 1900s for a family-friendly educational day of fun at the 25th Annual Miami Valley Antique Fire Apparatus Association Show. Once you enter Carillon Park you will not only see some great antique fire apparatus, but you will also be amazed by the buildings and displays throughout this historical park. Bring the entire family for a "step back in time." Kettle Corn and food will be available. A FREE fire-related flea market will be held in the parking lot. Admission: Adults 18 to 59 - $12; Seniors - $10; Children 10 to 17 - $8; Children under 3 and Carillon Park Members - Free.
Experience the 2nd Street Market!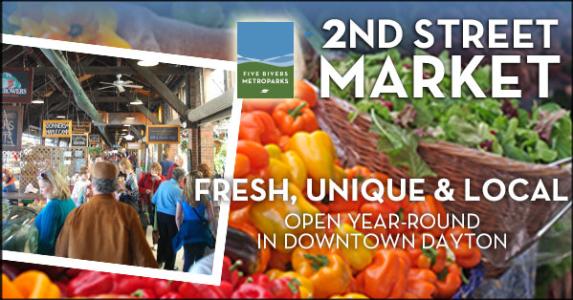 We love our MetroParks, and we absolutely love their 2nd Street Market! Celebrate Labor Day weekend by shopping Saturday, 8 a.m. - 3 p.m., or Sunday, 11 a.m. - 3 p.m. Parking nearby is free, and admission into the market is free. Pick up some treats and enjoy shopping local!
Dayton Reggae Festival @ the Levitt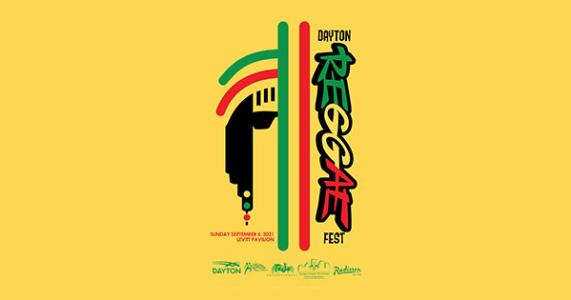 The City of Dayton is happy to invite guests back to the Free Annual Dayton Reggae Festival at the Levitt Pavilion in downtown Dayton! Sunday, September 5th, from 1 - 9 p.m.  Multiple reggae acts will be taking the stage to bring exciting performances to our wonderful downtown. The event is free to attend, and numerous food and merchandise vendors  will be available for shopping. Learn more about this event here.
Be Inspired by Art!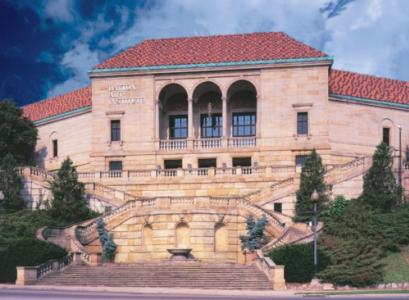 The history of art is strong and powerful in the city of Dayton! We have incredible demonstrations of art in our Gem City.  Why not be inspired by art this Labor Day Weekend?

The Dayton Art Institute has been a staple in the history of our wonderful city. It began as the Dayton Museum of Arts in 1919 in downtown, and has since evolved into the Dayton Art Institute it is today! Find phenomenal art in every corner of the 60,000-square-foot museum that is now listed on the National Register of Historic Places. Visit one of the many current exhibits, such as Changing Times: Art of the 1960s, Spotlight on Africa: Gifts from Dianne Komminsk, Photography through Time and many more!

The Contemporary is a gallery located in the Dayton Arcade in downtown Dayton that features solo, two-person, and group exhibitions proposed by artists and curators, themed exhibits, and shows that bring many different local artists to the spotlight that they deserve. Take time to see one of the many current exhibits: Nina Chanel Abney, Mychaelyn Michalec: From A Basement On A Hill, and Sara Cwynar: Soft Film.
Discover Fun This Weekend at the Boonshoft Museum of Discovery!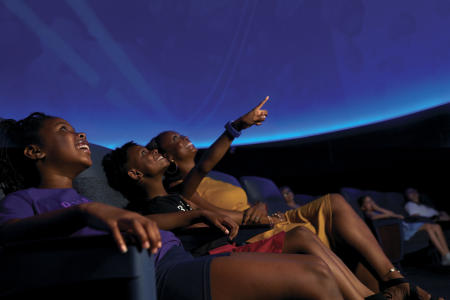 Grab the kids and head to the Boonshoft Museum of Discovery this weekend to experience the largest children's museum in Dayton. You'll find loads of interactive elements there guaranteed to keep children entertained and educated, such as "Collections: A to Z", the ever-growing Kids Place, Discovery Zoo, the Oscar Boonshoft Science Central, Science On a Sphere, and so much more! Stop by the museum on Sunday, from 10 a.m. to 12 p.m. to experience "Sensory Sunday", a program where the Museum will take certain steps to ensure visitors with sensory issues, such as those on the autism spectrum, will have a more comfortable and enjoyable visit to the museum.
Any Weekend is a Great Weekend to Visit the Free National Museum of the U.S. Air Force!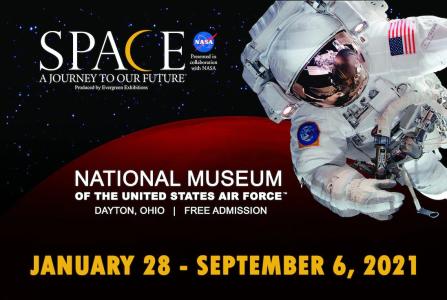 With 19 acres of enclosed exhibits featuring over 350+ aerospace vehicles, even if you've been to the museum before, you owe it to yourself to go back! The museum and parking are FREE! Don't miss the last days of "SPACE:  A Journey to Our Future'', a highly interactive temporary exhibit at the museum through September 6. Touch actual rocks from the lunar surface of the Moon and from Mars. Explore a Mars Base Camp while walking through a full-size habitat and work pod. Take a spin on a centrifuge that is powered like a bicycle.