Mother's Day is Sunday, 10 May, and while you might not be able to take your mom out for a traditional Mother's Day brunch, there are options for carryout!  No mom wants to cook on Mother's Day.  Give her a break and show her how much you love her by ordering carry-out from a local restaurant.  
Below are a few restaurants offering special menus for mom. For a complete list of other restaurants offering carryout click here. 
Bonefish Grill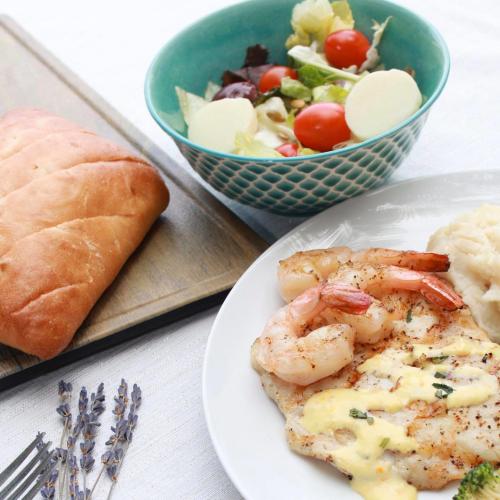 From Friday, May 8 through Sunday, May 10, guests can call in advance to place an order for an exclusive Mahi & Shrimp Family Bundle ($49.90) for mom that feeds up to five people and includes a choice of House or Caesar Salad, served with family-style sides including Garlic Mashed Potatoes + Seasonal Veggies, Fresh Bread with Pesto and a Dessert Duo of Classic Cheesecake slices and Cookies. 
Guests can also bring the sea to their table with a variety of other Family Bundles* available every day of the week that include options like a Grilled Salmon Bundle ($39.90), a Lily's Chicken Bundle ($35.90) and a variety of taco bundles, that all include a choice of House or Caesar Salad, served with family-style sides including Garlic Mashed Potatoes + Seasonal Veggies, Fresh Bread with Pesto and a freshly-baked cookies. 
For those looking to gift a Mother's Day Dinner to the special mom in their life, guests can also purchase gift cards online and enjoy a meal together, virtually. For now through May 10, for every $50 spent in gift cards, receive a $10 e-gift card to use immediately through December 31 by visiting bonefishgrill.com/gift-cards.
** Bundles are available for carryout or via free delivery with BFG Delivers, directly from the restaurant at participating locations only. Delivery on all other menu items is also available via UberEats and DoorDash.
Click here to order 
Butter Cafe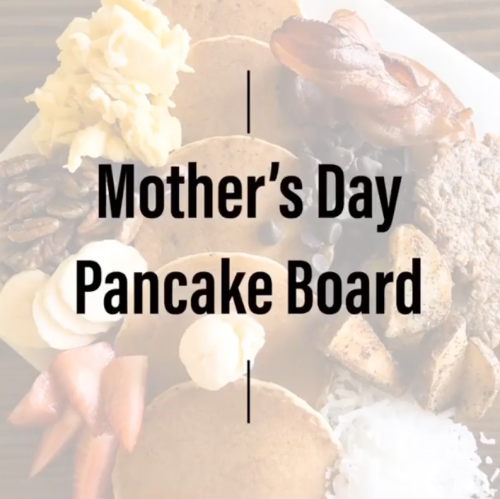 Butter Cafe Mother's Day Carryout - Pancake Board, French Toast board, or Country scramble for 4.
Pancake board that includes 20 mini pancakes, chocolate chips, coconut, pecans, peanut butter chips, and 4 fruit kabobs $20.95
French Toast bar that includes 8 pieces of French toast all the toppings above also the kabobs $20.95
Country scramble for 4, eggs scrambled w/, bacon, ham, cheddar topped w/ our housemade sausage gravy, comes with 4 fruit kabobs and 4 biscuits $45.95
Click here to order!
Christopher's Restaurant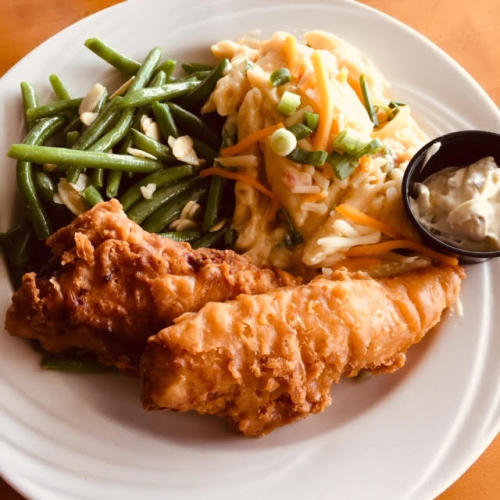 Christopher's Restaurant is taking preorders for the 4 feature dinners for Mother's Day. Below is a recap of each:
Buttermilk Fried Walleye. A large, beautiful walleye filet soaked in buttermilk, lightly breaded and fried. Served with our tasty Lobster Mac & Cheese, Green Bean Almondine and a Wedge Salad $28
Prime Rib Dinner. Slow Roasted Prime Rib served with beef au jus, our homemade creamy horseradish sauce. Your choice of a Baked Potato or our Skin-On Mashed Potatoes and a choice of sauteed asparagus or steamed broccoli. Also includes a Wedge Salad $28
Chicken Tikka Masala. This dinner feature was so popular we had to run it two weeks in a row, Tender chicken thighs braised in a creamy tomato tikka masala sauce and served over basmati rice, with cauliflower, broccoli and carrot medley. Also comes with Wedge Salad. $22
(VEGAN) Barley Stuffed Eggplant. A succulent roasted eggplant half, scooped and stuffed with a flavorful barley pilaf with zucchini, squash, onions and sun-dried tomato and drizzled with a "creamy" tahini sauce. Also includes a Mediterranean Side Salad.$19
Click here to order. 
Coco's Bistro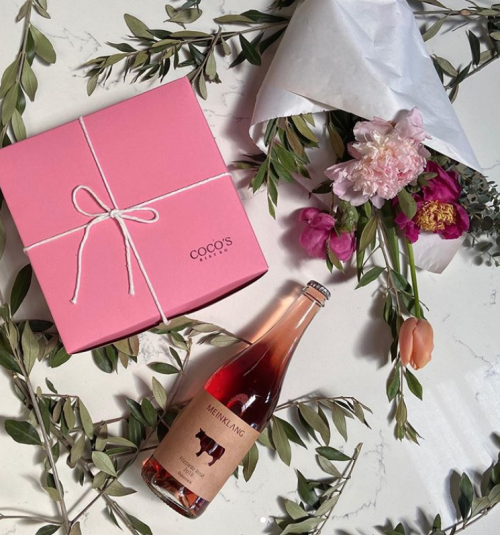 Coco's Bistro Mother's Day Menu available for pre-order by Friday, May 8. Everything will be packaged extra beautifully for the beautiful caretakers in your life. Mothers' Day 2020 @ Coco's Curbside
Four Housemade Cinnamon Rolls       $15.00
Four Egg Samis on a Biroche Bun                 $15.00
DLM brioche roll, Indiana pastured eggs, Guggisberg butter cheese, Calabrian chili mayo, Foxhole greens (can be served with or without cheese, mayo or greens)
1 Quart "House Squeezed' OJ             $10.00
A Bottle of Bubbly                              $20.00
A fresh Bouquet of Flowers                          $20.00
Four Sticks Candied Bacon                           $ 6.00
Coffee for Two                                  $ 5.00
PURCHASE INDIVIDUALLY OR BUNDLE WHOLE PACKAGE FOR $75.00 (or $80 with bacon)
Pre-order by Friday, May 8
Click here to order. 
El Meson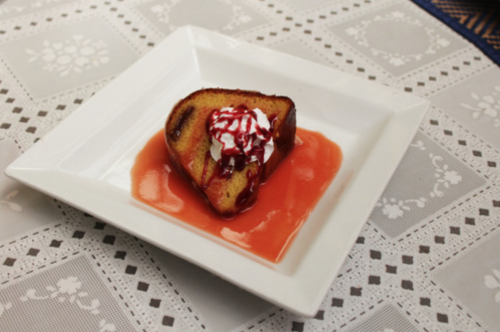 Give your mother a break and come celebrate that wonderful woman for Mother's Day!- Open May 10th, Noon - 4pm
Offering options such as Polle de los Andes (Andean grilled chicken), Rum Glazed Ham, Seafood Zarzuela (Spanish seafood stew), Spanish Carmel Flan, Guava Bundt Cake, and more! 
When you arrive, just pop your trunk and they'll place your order with no contact!
For best service, please allow at least an hour between order time and pick-up time.
**no substitutions or modifications**
Check out the special Mother's Day menu options and prices here.
Corner Kitchen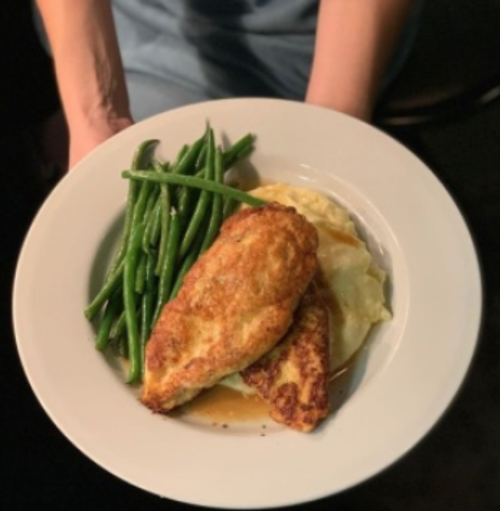 The corner kitchen is offering a special Mother's Day curbside pickup with tasty offerings such as Pan Roasted Chicken Breast, Grilled NY Strip Steak, Sauteed Crab Cakes, Strawberry Shortcake, and more! 
They are accepting pre-orders for May 10 only! Order now and pick up between noon and 5pm next Sunday.

They ONLY offer curb-side, no-contact pick up. When you are at the checkout, make sure to select "Curbside Pickup" and provide them with the make, model, and color of your car.

Pull up to the CK Takeaway door (southbound on Wayne Avenue) and they'll run your order out to your car.

Pre-orders will close on May 8th at 8pm.
Click here to order. 
Kohler Catering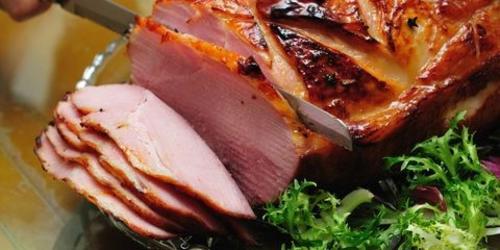 Mother's Day Family Dinner Menu!  As we continue to face uncertainty in the world right now, we know that family celebrations will be different and smaller this year.  The Kohler Team would like to help with the upcoming celebrations.  The health and safety of both our customers and team members is our top priority.  Available for pick-up Saturday May 9th and Sunday May 10th (10:00 a.m. – 2 p.m.) at 4572 Presidential Way in Kettering, Ohio (next to the Presidential Banquet Center). Contact us at 937-291-3600; email at sales@KohlerCatering.com, or visit our website at www.kohlercatering.com. 
Entrees:
Boneless Pit Ham Sliced and Glazed with Our Special Brown Sugar Sauce
Deluxe Roasted Turkey Dinner with White and Dark Meats and Cranberry Sauce
Classic Sautéed Chicken Breast with a White Cream Sauce
Roasted Prime Rib with Au jus and Creamy Horseradish Sauce
Included in the Meal:
Fresh Green Beans, Glazed Carrots, Mashed Potatoes with Gravy, Mashed Sweet Potatoes, Traditional Stuffing, Deviled Eggs, Garden Salad with Dressing, Assorted Dinner Rolls and Creamy Delicious Cheesecake
Family Meal for 4:  One Entrée - $70.00; Two Entrées - $80.00
Family Meal for 8:  One Entrée - $130.00; Two Entrées - $145.00
Family Meal for 12: One Entrée - $200.00; Two Entrées - $215.00
Extras:
Jumbo Shrimp with Tangy Cocktail Sauce.  $25.00 per dozen
Whole Prime Rib of Beef – call for pricing.
We are always ready to create anything custom to fit your needs. Just let us know!
Salar Restaurant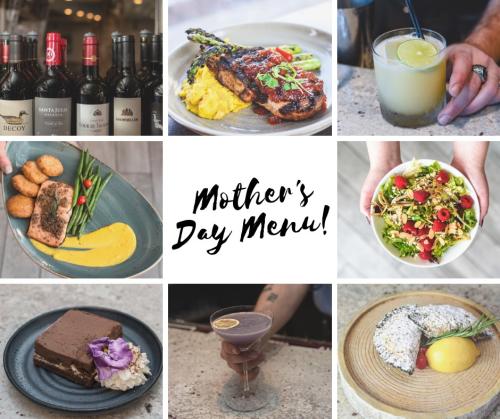 Salar is offering a special family-style menu including:
- entrees
- empanadas
- wine
- cocktails & more!

You'll find the full menu here and call to order anytime between 9am-9pm before 10pm on Saturday for pickup on Sunday before 6pm!
Click here for a complete list of other restaurants offering carryout.