Recently in my 'Buch's Blogs' for the 'Dayton Convention and Visitors Bureau' I wrote about the Old Montgomery County Couthouse.  But what I neglected to mention is the adjacent 'Courthouse Square.'

This public meeting space was formed when some forward thinking folks decided to demolish the old jail building next door instead of the courthouse itself.  Yes, there was talk of that scenario taking place.  At the time the plan was to build around the courthouse.  Part of the urban renewal of the 1970's.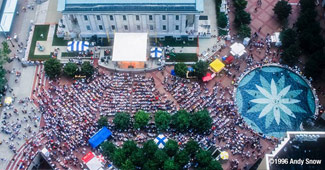 A brand new Mead Corporation office tower was constructed along with DP&L's headquarters and an Elder-Beerman Department Store.
It was proposed that a meeting and event space would be in the mix in the block from Main Street, Ludlow, 2nd and 3rd Street block.  And wow, am I happy they did.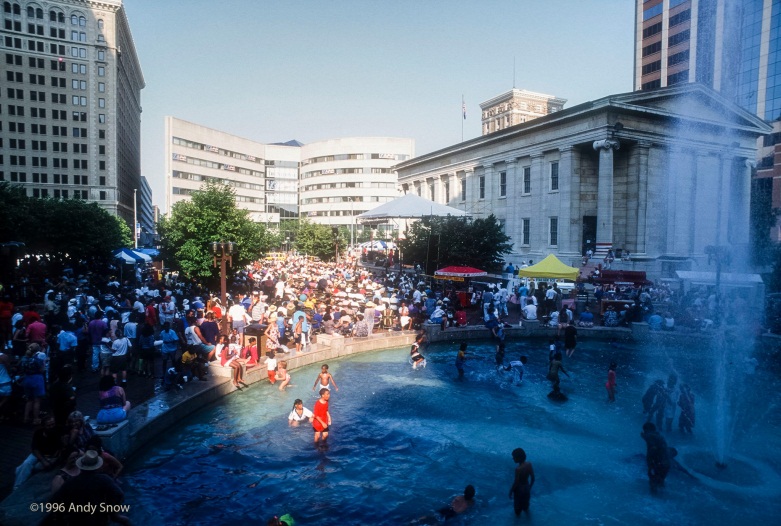 Since its dedication in 1974 many an event has happened on the 'Square.'  It truly is THE place to see and be seen.  From concerts to rallies to presidential visits, it's all happened on 'Courthouse Square.'
And here's a blast from the past, do you remember 'Affair on The Square?"  They were musical events of epic proportions.
Of course we can't forget one of the largest events every year, the Christmas tree lighting as part of 'Dayton Holiday Festival.'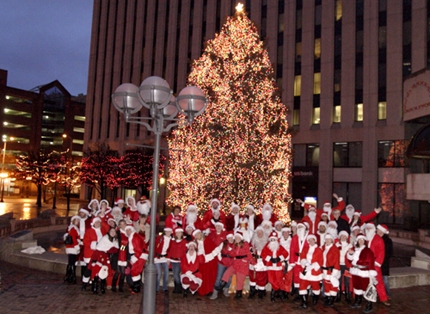 Noontime entertainment has been a longstanding tradition during the summer for downtown office workers enjoying lunch.  And in a bit of self promotion this blogger emcees several 'The Square is Where' events which offer music, games and prizes. Come join us.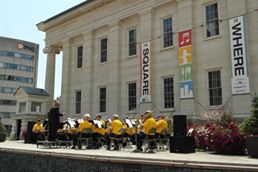 You can either brown bag it or enjoy the many food trucks and vendors that set-up shop.  In a word YUMMY.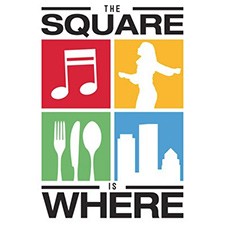 By the way, Courthouse Square is open to any organization or individual who wishes to organize an event.  Nonprofit groups are permitted to use the Square to promote upcoming events or hold fundraisers.  For-profit groups are permitted to use the Square for promotional activities only.
For more information contact the Courthouse Square Events Coordinator at 937-477-5268.
See you on the SQUARE!!
Cheers,
Buch
Please note: The Dayton CVB has compensated me to share my thoughts on Courthouse Square.