Dayton Art Institute
If you are interested in art (or think your kids need to check it out) then head to the Dayton Art Institute and it is easy to find.
http://www.daytonartinstitute.org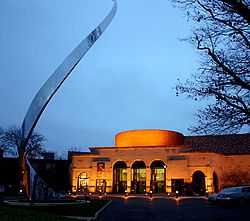 The amazing thing the Dayton Art Institute is now providing is called, "What is a Masterpiece?"  It is a new interactive tour of the permanent collection that uses QR codes and mobile technology to provide access with in-depth information about select works in the collection.
What Is a Masterpiece? highlights 50 works of art from the museum's permanent collection, with plans to add additional pieces. Each of the works features a special What Is a Masterpiece? label with a QR (Quick Response) code on it.
Visitors are able to access enhanced information about the featured works by scanning the QR codes. I have been using my iPhone and it works totally fine.
Each featured Masterpiece has a unique landing page that offers a variety of options, such as detailed historical information, audio commentaries and video content. Museum-supplied iPads may be checked out at the Guest Services desk for $3 for four hours and I've been told you may access What Is a Masterpiece? through your own Wi-Fi enabled mobile devices.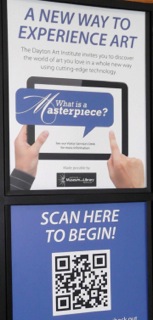 This entire thing is user friendly….easy to use, fast, and so totally informative.
NOTE THE QR BLUE LOGO!
And here is the statue that is featured. Using your QR reader there is all kind of info: Tools and Techniques, Behind the Scenes, Signs and Symbols, Expert Opinions, About the Artist, and all of these help you understand just what the artist was doing and why and how.
Now the DAI organizes its work into various categories: American Art, Ancient Art, European Art, African Art, Oceanic Art, Pre-Columbian Art, and Asian Art. And as you are using your QR reader you click on a category….like American Art and you can see the 8 works of art that are featured. You click on the art, and then click on "Map It" and it shows you what gallery to go to.
And here's an example. Yes I've been to the DAI many times and one of my top 10 is this one: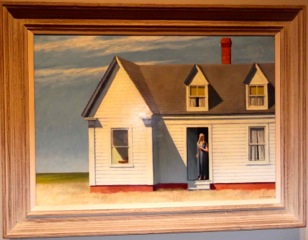 And then the info provides so much more interesting info all about the artist, and comments people have given about it…and you can input your thoughts and feelings all about it.
Now, I hope you have the idea of this and you are able to learn so much more about their Masterpieces. A few of my favorites are below.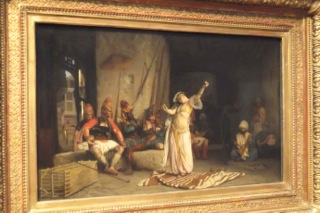 The Goddess Parvatl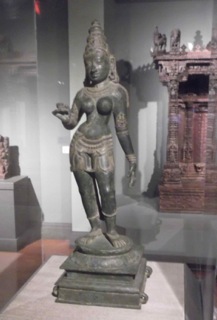 And one of my favorites that are NOT in the Masterpiece are: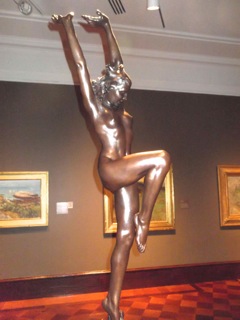 Hope you have had a good time and have found some Masterpieces that you liked.
And then be sure to check out the Museum Store and dine at Leo's Bistro.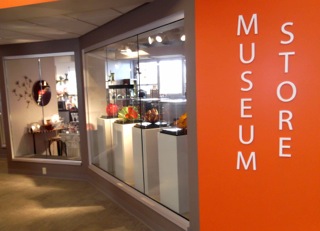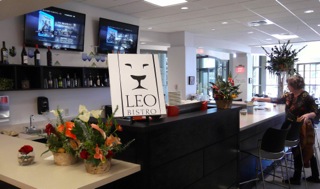 Please Note:  The Dayton CVB has compensated me for my thoughts on the Dayton Art Institute.