By Charlie Campbell
Korean War Sign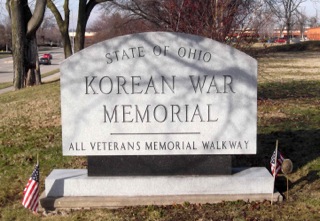 The Korean War Memorial is located at 130 Riverside Drive. Go north on Patterson Road and when you go over the Miami River the road changes to Riverside. The large building you will see is Temple Israel and pull in there. You will use their parking lot and on the south side you will find the path heading to the Korean War Memorial. Lots of info, names, battles, and maps.
For more info http://www.kwva.org/memorials/oh/p_mem_oh.htm
Korean Soldier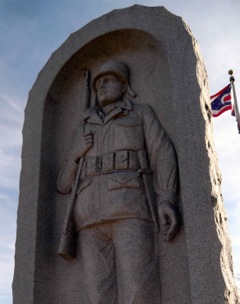 Korean Flags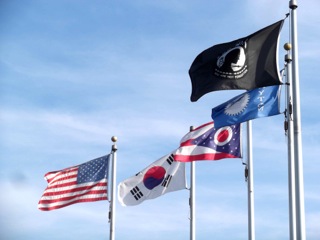 Head back across the river and at the corner of First and St. Clair Street is The Montgomery County Memorial Hall which was constructed in 1910.
https://www.daytonhistory.org/private-event-rental/memorial-hall/
Memorial Hall east side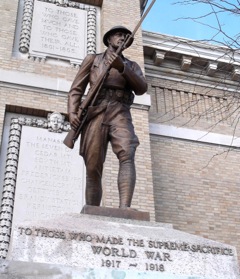 On the far east side is a statue recognizing all 5 services and during the summer the 5-star garden is filled with flowers and plants.
Adjacent to the steps are two different soldiers. One for World War I and the other for the Spanish American War.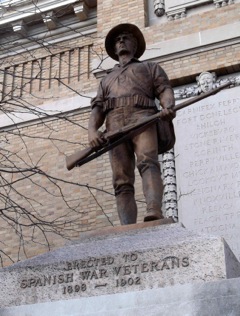 On Main Street between Monument Avenue and First Street is a tall statue representing the Civil War. The man was George Washington Fair, a bricklayer and an ex-Union soldier, and it was commemorated on July 31, 1884. You can also use a telescope/viewer that is totally free and you can look much closer of Pvt. Fair's face.
http://www.daytonhistorybooks.com/soldiersmonumentseries.html
Pvt. Fair 2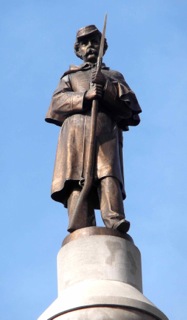 Pvt. Fair Viewer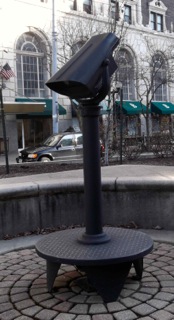 You now want to find 3rd Street and head west. As soon as you go over the Miami River turn left (south) into Bank Street and find a parking space. The building on the south side is the Dayton Cultural Center.
You will walk across 3rd street and you will see four old plaques recognizing the military and the Memorial Bridge. You crossed over the Memorial Bridge which now is called the Edwin C. Moses Bridge.
Memorial Bridge Plaques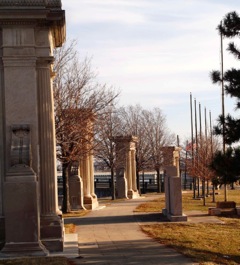 Memorial Bridge Single Plaque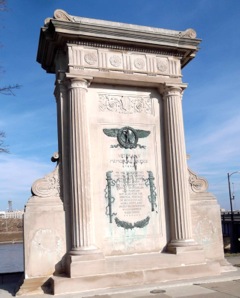 Now you want to head south on Edwin C. Moses Blvd. and when you get to Washington Street you will head east to cross back over the Miami River. At the end of the bridge you will head south on Veteran's Parkway.
Memorial Bridge Street Signs
You will be looking at the river and if you see the Vietnam Veterans Memorial sign you have gone too far. Turn around and you will find the spot. Park your car and wander around in this area.
Vietnam Veterans Sign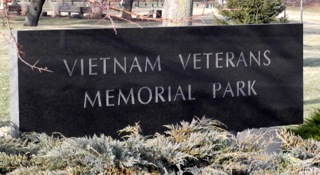 Vietnam Park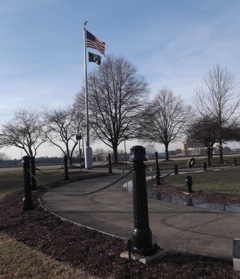 Vietnam Park Stone book
Going south on Veteran's Pkway you will get into Patterson Boulevard and keep going south. As you are driving south the name of the road changes to S. Dixie Highway and you will be looking for Oakland Avenue. Head east on it.
Stay on Oakland and head then on Central Park Avenue. At the intersection with Regent Street turn left (north), go two blocks to Melrose Avenue and then head east. You will end up in one of the parking lots for the Dayton Community Golf Courses and that is where you park.
It is called Victory Oak Knoll Memorial.
Oak Knoll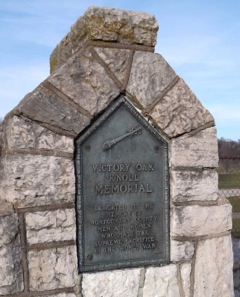 And inside you will see a memorial.
Oak Knoll Stone
This is part of the golf course so be careful…..it's the 18th hole!
VA Museum Home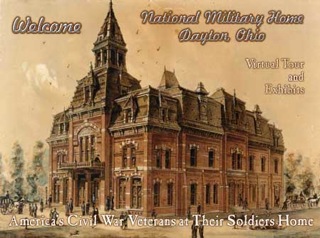 And since you are intrigued about military sites the oldest and most important is the Dayton Veterans Affairs Medical Center which is at 4100 West Third Street, Dayton. Their on line history is http://www.dayton.va.gov/about/history.asp and their virtual tour is http://www.dayton.va.gov/museum/tour.asp
And soon there will be a special tour like you have been using here.
Please Note:  The Dayton CVB has compensated me for my thoughts on Dayton's Military Sites.