Did you know we have a connection to President Abraham Lincoln?
The President signed legislation creating the National Home for Disabled Volunteer Soldiers (NHDVS) on March 3, 1865.
Dayton was chosen as one of the sights to care for our injured veterans as a result of the Civil War.
The Dayton National Cemetery was established in 1867 as a place to inter veterans who died while under the care of the Central Branch of the National Asylum for Disabled Volunteer Soldiers and Seamen.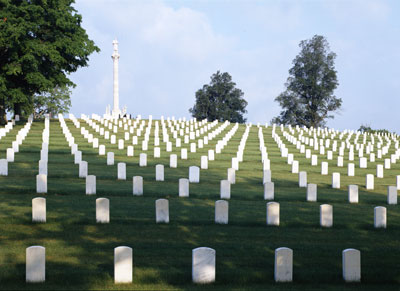 It encompasses almost 117 acres and as of this writing had 49,751 interments.
Recently, it was one of only fourteen cemeteries to be designated as a national shrine.
The first interment, of Civil War veteran Cornelius Solly, was on September 11, 1867.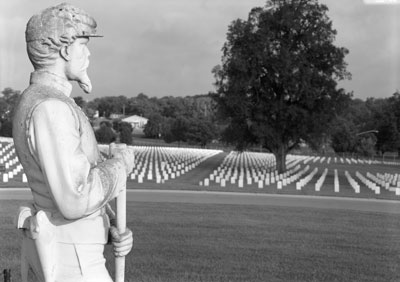 The National Asylum became part of the newly formed Department of Veterans Affairs in 1930 and evolved into today's Dayton VA Medical Center.
The cemetery was administered as part of the medical center until 1973, when it was transferred to the National Cemetery Administration.
It has the remains of veterans from every major conflict the United States has been involved in dating back to the American Revolutionary War.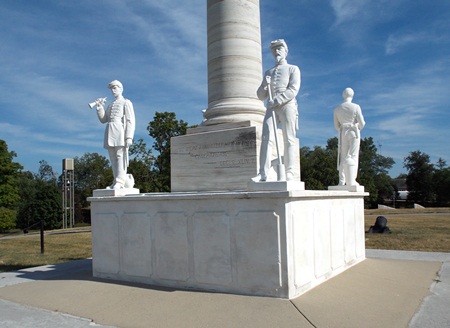 The grounds are well manicured and teeming with history.
Some of the original buildings stand tall and proud today.
It is wonderful place to visit and reflect on the freedoms we enjoy today, the result sometimes of 'ultimate sacrifice.'
And every Memorial Day weekend, vets and their families, friends and just plan folk like me can enjoy 'The Patriot Freedom Festival.' A free event with loads of entertainment for all ages and tours of the rich history on the VA grounds. Mark your calendars.
Dayton National Cemetery is located at 4400 W. Third St. in Dayton, OH 45428.
The cemetery is open for visitation daily from dawn to dusk with the administrative office open Monday to Friday from 8:00 a.m. to 4:30 p.m.
For more information on the grounds, upcoming events, tours, maps and more, please visit www.americanveteransheritage.org
Please note: The Dayton CVB has compensated me to share my thoughts on the Dayton National Cemetery.