Easter is this weekend and just because you can't go to a restaurant for dinner doesn't mean you can't bring the restaurant to you! Some Dayton restaurants are offering special menus and deals for you and your family to enjoy a delicious meal to celebrate this weekend! Below is a list of Montgomery County restaurants and their specials:
Table 33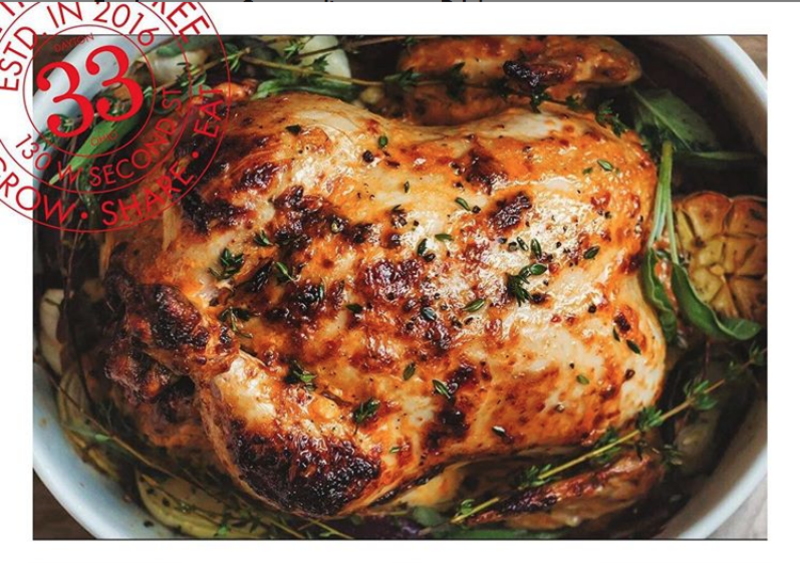 This Easter, enjoy a roasted ham dinner from Table 33! They are serving a roasted ham, sarlat potatoes (crisp French potato cake cooked in duck fat and finished with garlic and parsley), roasted heirloom carrots, whole grain mustard sauce, all served with dinner rolls. *Sauce contains dairy, onions, and garlic. Rolls contain gluten.* Finally, choose an optional beverage of Mexi-Coke, beers, or a bottle of wine; choice of beverage selected at ordering. All orders must be in by 5 pm on Friday. This is only available for pickup at Table 33. Please come in the 2nd St entrance to collect your dinner. Curbside pickup is available upon request for those with extenuating circumstances.  You can also order one of our 8 inch gluten free carrot cakes for your dessert!
Pickup for the Easter meal on Sunday will be between 11am and 2pm. You can choose your pickup time when ordering your meal. Aside from your pre-ordered dinner pickup, we will be closed on Sunday for Easter (no bakery items, coffee, or hot menu being served). 
Find out more here
The Florentine Restaurant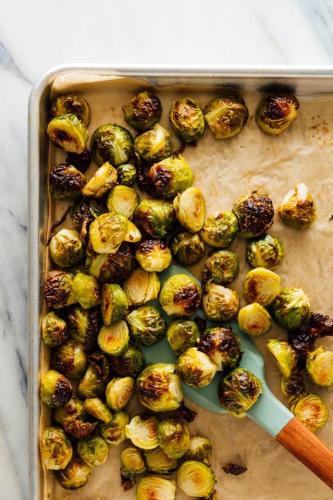 The Florentine Restaurant in Germantown is serving up your traditional Easter dinner with choice of Ham or Roast Beef and all the classic sides! 
EASTER DINNER MENU
Served Sunday noon to 6pm or until sold out.
Chose: Ham, Roast Beef, 1/2 & 1/2 (Ham & Roast Beef).
Sides with each meal:
Mashed potatoes and gravy
Baked beans
Green bean + corn vegetable medley
Cole slaw
Dinner roll
Meals will be available for pick-up Sunday starting at Noon and packaged until 6pm or until all food is gone. Pre-orders accepted with pick-up time selected at time of order.
Order on-line or via phone. Shown under SPECIALS.
NOTE: although you can order and pay in advance - meals are only available on Sunday.
Limited delivery available based on demand and location. If ordered on-line note preferred delivery time and we well accommodate as possible.
$17.99 per meal. $4.95 dessert. Chocolate cake or Carrot cake.
Find out more here 
Carraba's Italian Grill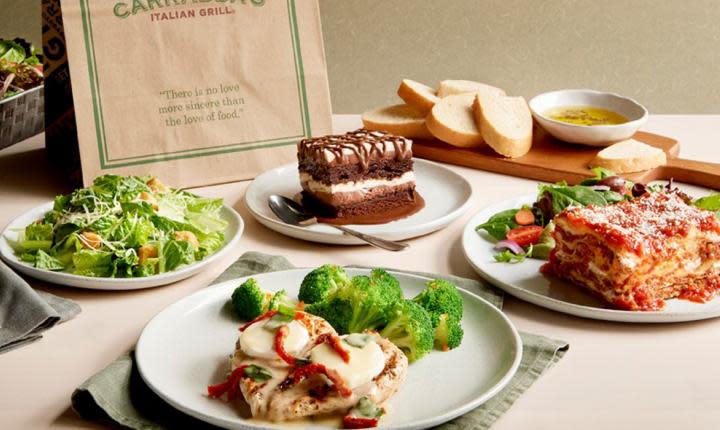 Carrabas Italian Grill is serving up Easter dinner with al your italian favorites! Choose from one of their NINE family bundles including Chicken Picatta Family Bundle, Mahi Wulfe Family Bundle, Lasagne Family Bundle, and more! Family Bundles feed up to 5 people and each entree includes your choice of salad and bread. All are available for Carside Carry-out only. 
Find out more here
Carvers Steak and Chops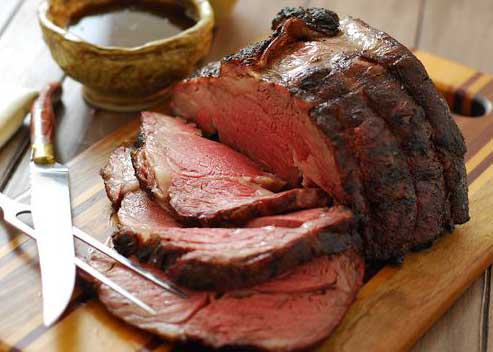 Carvers Steak and Chops is a Dayton favorite. Serving up some of the best prime rib around in an upscale and relaxing atmosphere. This Easter you can bring Carver's delicious prime rib and sides to your home! They are serving up quite the Easter menu with something tasty for everyone to enjoy. For $160 you can enjoy:
- Wedge Salad: Iceberg lettuce, bleu cheese, bacon, tomatoes, red onion and balsamic reduction 
- 64 oz Prime Rib Roast: The finest Midwestern beef is herb crusted and slow roasted overnight to ensure the most tender prime rib in town
- Au Gratin Potatoes: Smothered in onion, creamy parmesan and monterey jack cheese baked to a golden crust 
- Green Beans Almondine: Sautéed shallots, almonds, garlic, freshly grated lemon zest, and lemon juice
- Chambord Chocolate Mousse: Melted chocolate, Chambord liqueur and cream folded until fluffy and thick
Find out more here 
Lily's Bistro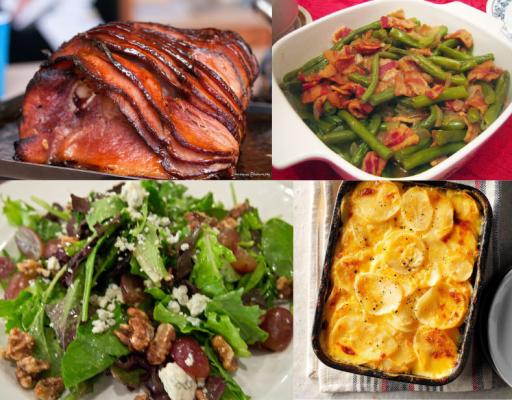 Lily's Bistro located in the heart of the Oregon District known for their creative menus and specials is offering an Easter pre-order lunch or dinner menu this year! For $50 you will get 
-'Green eggs and ham' deviled eggs: local, free-range eggs with arugula filling, topped with ham garnish (4 pieces)
-Bourbon-glazed and herbed sliced smoked ham
-Country style green beans with garlic, bacon, and onion
-Cheesy potatoes at gratin
-'Feta loves Grape salad:' Mixed greens with marinated grapes, walnuts, and feta cheese tossed in grape-balsamic vinaigrette

Please, no modifications or substitutions.
Add ons:
-Deviled eggs $5 per 4 pieces
-Cinnamon Rolls $12 (serves 4)
-Carrot Cake $15 (serves 4)
-Bottle of Prosecco $14
-Bottle of dry Rose $14
-Bottle of Sea Pearl Sauvignon Blanc $14
-Bottle of Avalon Cabernet Sauvignon $15
-Bottle of Colorblock Merlot $12
Available for pickup from 10am-5:30pm via pre-order
Find out more here 
Amber Rose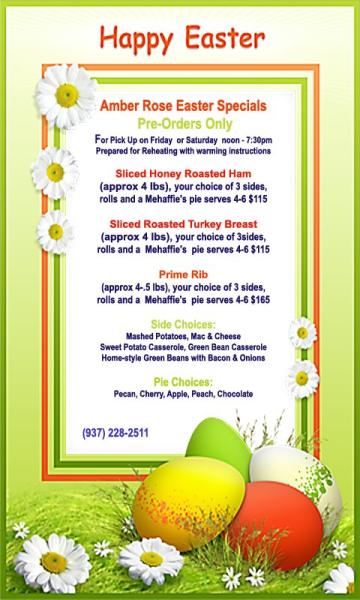 Amber Rose is bringing the taste of home cooking to your home this Easter, favorites like honey roasted ham and prime rib can be your dinner this Sunday with just a simple call. Pre-order your meal by calling 937-228-2511. The meals will be available for pickup between noon and 7:30 p.m. on Friday, April 10 and Saturday, April 11. 
Find out more here
Bonefish Grill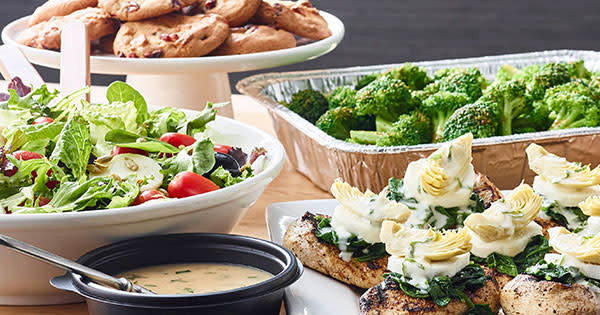 Bonefish Grill is bringing the sea to your table this Easter. They are offering Easter Dinner Family Bundles serving up to 5 people that are available from Friday, April 10th - Sunday, April 12th for only $49.99 the bundles include: 
- Wood-Grilled Mahi and Jumbo Shrimp, served with citrus aioli
- SERVED WITH FAMILY STYLE: Choice of House or Caesar Salad Garlic Mashed Potatoes Seasonal vegetable Fresh bread with pesto
- DESSERT DUO 3 slices of classic cheesecake and 3 cookies
* Add a bottle of wine to your Easter dinner, starting at $15. Ask your restaurant for available selections when you call to order.* 
Find out more here 
O'Charley's Restaurant & Bar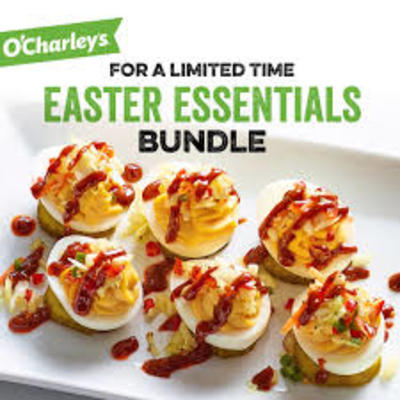 Through Sunday, O'Charley's is offering a "O'Charley's Easter Feast" add on to any Family-Style Meal offering for only $20. This includes 
- 12 Nashville deviled eggs
- A gallon of tea
- A pecan pie
- An extra side of your choice
Find out more here