It's mid-October and that means it's time to get in the Halloween SPIRIT! Dayton offers a boo-tiful assortment of activities and events to celebrate the season. Read below to select WITCH activity piques your interest. And - don't forget to purchase treats for the little boys and ghouls that will come by on beggars' night - we've also provided a recap of Dayton/Montgomery County community trick-or-treat nights.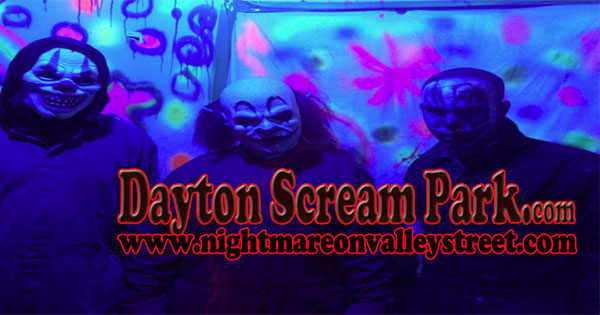 Dayton Scream Park, an outdoor haunted trail with four haunted attractions, is open for the season every weekend in October, and they're ready to make you scream! $20 at the door admission gets you into all four attractions (one haunted trail and three haunted houses). Talk about a fright! The Dayton Scream Park is located at 5117 Valley Street, Dayton, OH 45424, and parking is free.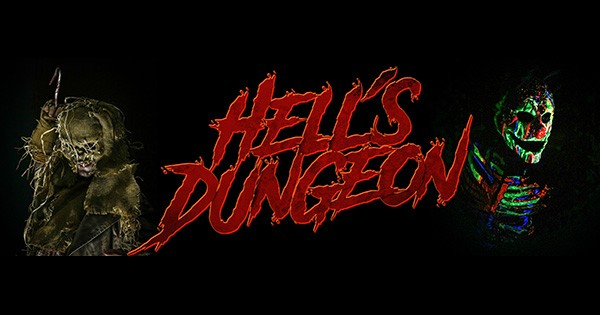 Hell's Dungeon is Dayton's newest nightmare beckoning your arrival! Open Fridays and Saturdays through November 7th, marvel at this one-of-a-kind freak show in the abandoned halls of an archaic medical facility. This indoor attraction is located at 3866 Linden Ave, Dayton, OH 45432, and admission is $24 online. Military/first responder discounts are available in person only. For $10 more, you can purchase the fast pass to skip the lines.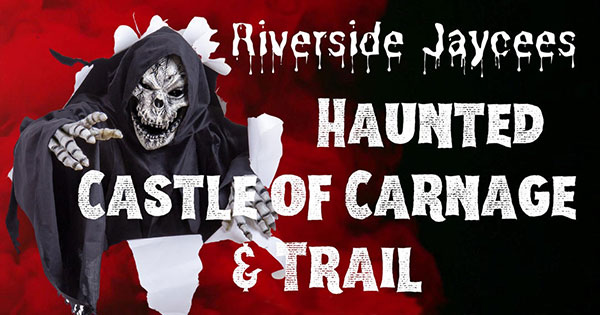 If you're wanting a fright, the Haunted Castle of Carnage and Trail, operated by the Riverside Jaycees, is the longest-running Haunt event in the Miami Valley. Since 1986, the Haunted Castle has been spooking Daytonians year after year, and we can't seem to get enough! Open Fridays, Saturdays, and Sundays through October 31, this haunted experience will frighten even the toughest of visitors! This outdoor attraction is located at 1213 Harshman Rd, Riverside, OH 45431. Admission is $17, and there is a $3 off coupon available on their website. For $25 per person, you can skip the line with the VIP pass (discounts not allowed for VIP pass). New this year, every group will receive one free photo of their group at the photo booth!

Come out to the Stoddard Avenue Pumpkin Glow this Monday and Tuesday, October 25 & 26, from 6 - 10 p.m. This FREE event is a must-see (whether it's your first time or umpteenth time!). Hundreds of creatively and intricately carved jack-o-lanterns are lit and placed along the hillside behind Dayton's Greek Orthodox Church (next to the Dayton Art Institute) on Stoddard Avenue. Marvel at the variety and the other-worldly pumpkin light glow. Walk among the pumpkins and argue with friends about your favorite carving.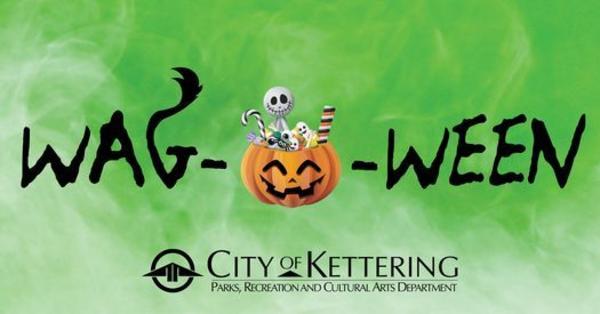 In partnership with SICSA and the Humane Society of Greater Dayton, The City of Kettering is hosting the annual Wag-O-Ween at the Kettering Recreation Complex (Adventure Reef Water Park entrance, 2900 Glengarry Drive, Kettering, OH 45420) Saturday, October 30 from 11 a.m. to 1 p.m. Join in on this FREE celebration featuring events such as the dog costume contest (categories are best owner/dog duo, best small dog, best big dog, and most creative), an interactive walk and wag treat path, a photo booth, a make and take craft booth, and information about adoptable pets. The event is free, but you must register your dog for the costume contest by Wednesday, October 27.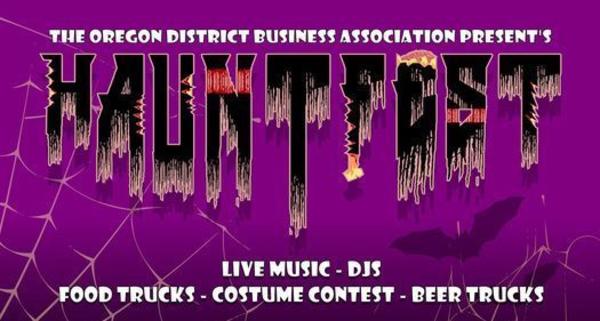 Don't miss the biggest Halloween block party in Dayton on Halloween Eve, October 30, from 7 p.m. - 1 a.m.! More than just a party, Hauntfest 2021 is an opportunity to come together as a community and support the positive and cohesive spirit of our Entertainment & Entrepreneurial neighborhood, the Oregon District! HAUNTFEST will feature live music and DJs, food trucks, beer trucks, and street performers. Costumes are encouraged, but real and prop weapons are strictly prohibited. In addition to being an amazing party, HAUNTFEST serves as a fundraiser for the Oregon District Business Association to cover improvement efforts in the District throughout the year. VISITORS MUST BE 18 YEARS OF AGE TO ENTER, 21 TO DRINK. Tickets are available online now for $10 until October 29th, and are $15 at the door.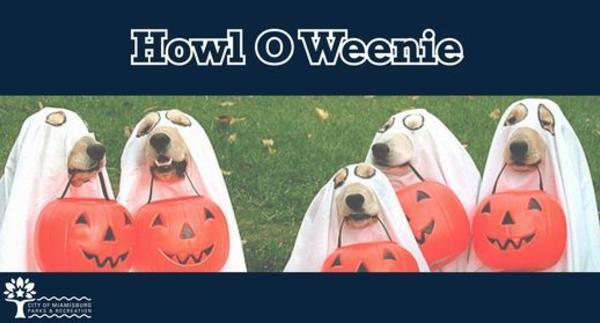 Bring your canine companion in costume to the Canal Run Dog Park (inside the Miamisburg Community Park) for a howling good time Sunday, October 31, from 11 a.m. to 4 p.m. Well-behaved dogs can roam free unleashed. Treats and prizes awarded to best costumes. Admission is free to Canal Run Dog Park members, $5/tail for non-members. Please make sure your pup is at least 4 months old, wears current ID tags and is up to date on all shots. All dog handlers must be at least 13 years of age and control their dogs at all times. In case of inclement weather, the event will be canceled.

 
DAYTON/MONTGOMERY COUNTY TRICK OR TREAT/BEGGARS' NIGHTS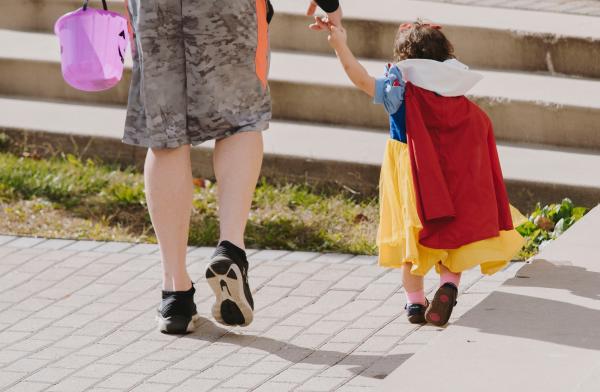 10/27/2021, 6 - 8 p.m. - Austin Landing - Trick or Treat, 10050 Innovation Drive, Dayton, OH 45342
10/28/2021, 6 - 8 p.m. - Trotwood Drive-Thru Trick-or-Treat, Industrial Park on Prosperity Dr.
10/30/2021, 6 - 8 p.m. - New Carlisle Trick or Treat
10/31/2021, 1 - 3 p.m. - Scene75 HalloScene Indoor Trick or Treat, 6196 Poe Avenue, Vandalia, OH 45414
10/31/2021, 6 - 7:30 p.m. - Brookville Trick or Treat
10/31/2021, 6 - 8 p.m. - Dayton Fall Harvest Festival 2021 Drive-Thru, 444 N Bend Blvd, Dayton, OH 45404
10/31/2021, 6 - 8 p.m. - Butler Township Beggars Night, Centerville Ohio Trick or Treat, Clayton Trick or Treat, City of Dayton Trick or Treat, Englewood Trick or Treat, Huber Heights Trick or Treat, Kettering Ohio Trick or Treat, Miami Township Beggars Night, Miamisburg Trick or Treat, Moraine Trick or Treat, Oakwood Trick or Treat, Riverside Ohio Trick or Treat, Trotwood Trick or Treat, Vandalia Ohio Trick or Treat, Washington Township Beggars Night, and West Carrollton Trick or Treat