Locals and visitors alike will find Greater Dayton has no shortage of holiday activities to keep you busy and get you in the "spirit!" Adults, families, couples, individuals, and kids of all ages can engage in activities as diverse as viewing holiday lights, historic train displays, and iconic department store holiday windows. Thrill at the experience of A Carillon Christmas or holiday performances by the Dayton Ballet and Human Race Theatre. Take in a Broadway Show at the Schuster Center. There are plenty of unique places to "shop until you drop" either in person or online from the comfort of your home sofa. If you find the great outdoors invigorating, you won't want to miss ice skating at RiverScape, or hiking in the community's incredible Five Rivers MetroParks.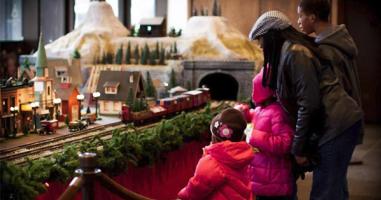 View this one-of-a-kind model train display given to the community by Mrs. Virginia Kettering.
Stratacache Tower lobby at the corner of Second & Main sts.
View in building lobby Mon-Sat, or through windows anytime.
FREE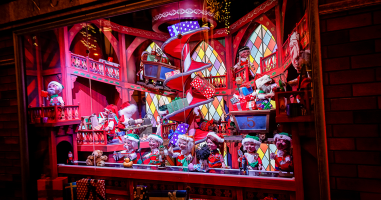 Experience a reimagining of the Rike's department store holiday window displays that once stood at this busy downtown corner – and now you can view them while all cozy and warm inside the Schuster Center. The windows were completely redesigned for the 2019 season and haven't been seen since.
Schuster Center Wintergarden, Second & Main sts.; Monday - Friday, 10 a.m. - 6 p.m. Saturday, 12 - 4 p.m. Closed on non-performance Sundays.
FREE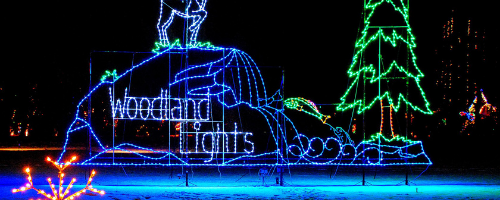 Woodland Lights offers a fantasy land of holiday lights and displays along a half-mile path in the beautifully wooded Countryside Park in Washington Township (895 Miamisburg-Centerville Rd, 45459). Open 6-9 p.m. Friday - Sunday from now to December 29th, and nightly from December 20 - 30th, Visit Santa in his historic log cabin, ride the horse-drawn carriage, and much more! The month-long festival has more lights, more vignettes, and the same winter whimsy that enchants thousands of visitors each year. The 29th season of Woodland Lights at Countryside Park features traditional favorites and a brand new attraction, the Rieck Express train!
Friday - Sunday: November 19 through December 19, 6 - 9 p.m.
Nightly: December 20 through December 30, 6 - 9 p.m.
$7, FREE 2 & under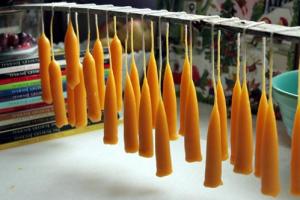 This fun, hands-on activity is back for the holiday season! Choose to make a red candle, a blue candle, or both. Hand-dipped candles make wonderful gifts for anyone. Make a special memory dipping beeswax candles at Aullwood! Make sure to make a reservation, dates are filling up already!
2:30 - 3:30 p.m. on November 27 & 28 & December 4, 5, 11, 12, 18 & 19
$3 per candle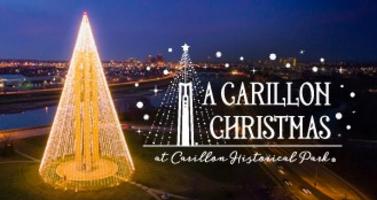 Don't miss Dayton's newest holiday tradition, A Carillon Christmas! Visit Carillon Historical Park this winter to see the 65-acre campus transformed into a winter wonderland of sparkle, magic, and holiday cheer! There's something for everyone in the family to enjoy, from Santa to model trains to 15 miles of Christmas lights. Believed to be Ohio's largest tree of light, towering 200 feet in the air, the Carillon Tree of Light is a Dayton holiday beacon visible from I-75.
Nightly: 5 - 9 p.m.
FREE to Dayton History Members! $12 adult / $10 senior / $8 3-17 / FREE under 3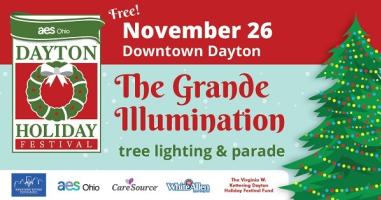 Watch the holidays light up during Dayton's traditional tree lighting, the day after Thanksgiving. At 7:55 p.m.,on Friday, November 26,  they'll throw the switch and approximately 50,000 colored lights will brighten the three-story-tall tree on Courthouse Square. For a fun and special added touch, grab a pair of free "magic glasses" on Courthouse Square before watching the tree lighting and parade to see the holiday lights in a whole new way!
Courthouse Square, Third & Main Streets; 4 - 9 p.m.
FREE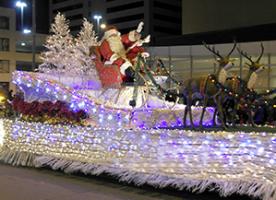 Immediately following the tree lighting, the Children's Parade will round the corner of Second and Main streets to start its route through downtown, sparkling with more than 100,000 lights! Watch decorative seasonal floats, horses, drill teams and bands, and some special holiday treats.
Along Second, Main, and Fourth Streets, 7:45 p.m.
FREE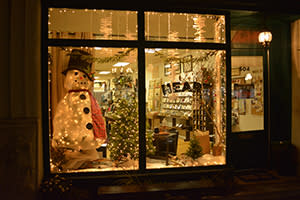 Enjoy shopping, dining, and exploring downtown in a fun and festive atmosphere where downtown Dayton's small businesses show off their creativity and decorate their storefront windows for the holidays. Vote for your favorite window display online.
Select businesses throughout downtown
FREE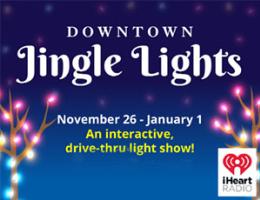 See downtown Dayton streets transformed into an interactive, drive-thru light show, choreographed to the beat of your favorite holiday tunes! Tune your radio to 97.1 FM as you drive the route.
Main Street, Third Street, and Monument Avenue
FREE


Whether you're a skating rookie or have been lacing up your skates for decades, and whether you're looking for a leisurely afternoon with the family or a competitive night on the ice, there is a full slate of activities to choose from at the MetroParks Ice Rink. The ice rink is located within RiverScape MetroPark (corner of Monument and Riverside) and features sweeping views of both the Great Miami River and the downtown Dayton skyline. Feel free to bring your own skates, or you can rent them at RiverScape. Grab something warm and filling at the concession area. Ice skating is a great way to experience the outdoors during the cooler weather and provides a winter tradition for Miami Valley families looking for something fun to do together.
Monday-Wednesday 2:30 - 8 p.m., Thursday 2:30 - 5 p.m., Friday 2:30 - 10 p.m., Saturday 11 a.m. - 10 p.m., Sunday 1 - 5 p.m.
$6 daily, skate rental $2 daily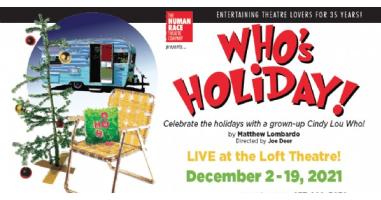 This special holiday show is a wildly funny and heartfelt adults-only comedy that tells the story of Cindy Lou Who as she recalls that Christmas Eve she first met the Grinch and the twisted turn of events her life has now taken. For the safety of everyone involved, this event is rated R.
The Loft Theater, Dec 5, 12 & 19: 2 p.m., Dec 5, 7, 14 & 15: 7 p.m., Dec 2, 3, 8, 9, 10, 11, 16, 17 & 18: 8 p.m.
$30 - $40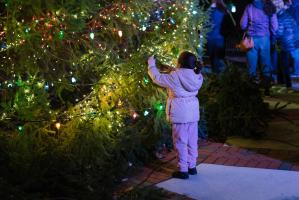 Join Mayor Patterson and your Kettering neighbors to see the Kettering Christmas Tree light up for the season. The Kettering Children's Choir will be there to sing favorite carols, and hot chocolate and cookies will be available for all to enjoy. Tour the light display in style during the community-favorite horse-drawn carriage rides. Remember the Santa Paws event? It's back and this year will be held in conjunction with the Mayor's Tree Lighting. Bring your cameras and your pups along on December 3 to get the perfect photo using the props and backgrounds right at Lincoln Park. This year will be Mayor Patterson's last time lighting up Lincoln Park for the holidays, so please join in to help send him out in style! The Mayor's Christmas Tree Lighting and all of the activities during the event are free and open to all.
Fraze Pavilion (695 Lincoln Park Blvd. Kettering), 6 - 8 p.m.
FREE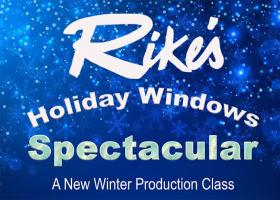 This theatrical event is -- pay what you wish -- which means you can pay more than $5 if you like! Watch familiar Rike's characters come to life in this ORIGINAL production created by the cast and crew of the Rike's Holiday Windows Spectacular class. Find out what was really happening in the "North Pole" window and why the kids aren't asleep in "Silent Night." The RIKE'S HOLIDAY WINDOWS SPECTACULAR is a good time full of music, dance and lots of holiday memories!
PNC Arts Annex (46 W 2nd St. Dayton) December 3 at 7 p.m., December 4 at 1 p.m. & 4 p.m.
Starting at $5 per person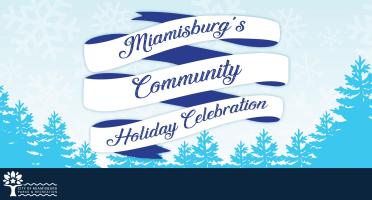 Join Mayor Michelle Collins around the holiday tree in Riverfront Park. A special lighting ceremony with caroling (6:30 p.m.) and strolling entertainment will be available at 5 p.m. Come earlier and enjoy a holiday parade featuring over 60 units stepping off at 4 p.m. and traveling down Main St. After the parade stop by the Elves Workshop, visit with Santa and Mrs. Claus and watch the Holiday Showcase at The Baum Opera House and Market Square or Browse, Shop and Eat all day with participating merchants.
Riverfront Park, 6:30 - 8 p.m.
FREE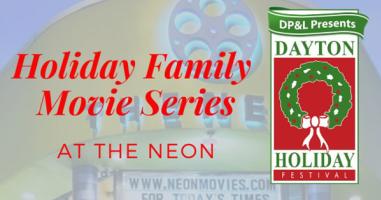 Enjoy family favorite holiday movies on the big screen at The Neon.  Dec. 4th – The Polar Express, 11th – A Christmas Story, 18th – Jingle Jangle, 11 a.m. showings
Bring the family to The Neon for fun, festive holiday films. 
FREE 12 and under, $2 for adults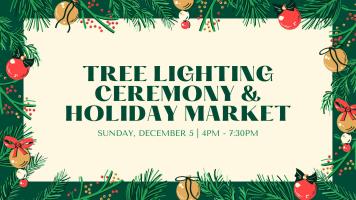 Join us for the Tree Lighting Ceremony and Holiday Market at the Vandalia Recreation Center! The City will ring in the holiday season by conducting a tree lighting ceremony at the Vandalia Recreation Center at 6 p.m. on Sunday, December 5. There will be a Holiday Market running from 4 - 7:30 p.m. inside the Vandalia Recreation Center Gymnasium where you can get a head start on your holiday shopping from a variety of vendors! The tree will be decorated through community efforts and then lit to kick off the holiday season! Join in for refreshments, music and a chance to tell Santa Claus your Christmas wish! This is a walk-In event; no fee and all are welcome!
Vandalia Recreation Center, 4 - 7:30 p.m.
FREE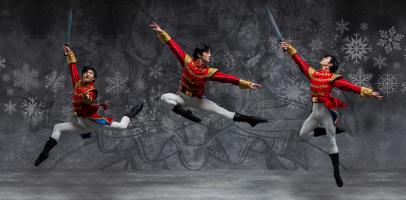 The Dayton Ballet & The Dayton Philharmonic invite you to Dayton's biggest and best holiday performance arts tradition – Dayton Ballet's beloved The Nutcracker. The cast of Dayton Ballet's The Nutcracker includes the full Dayton Ballet company, dancers from Dayton Ballet II and the Dayton Ballet School, and children from the Dayton area, all of whom have the pleasure of dancing to live music performed by the Dayton Philharmonic. With performances so close to the Christmas holiday, The Nutcracker is a wonderful opportunity to celebrate the holiday season with family and guests!
December 11, 12, 18 & 19, 2:30 p.m., December 10, 11, 17 & 18, 7:30 p.m.
$19 - $86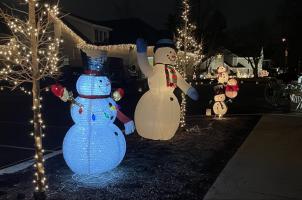 The city of Oakwood, with assistance from the Oakwood Beautification Committee, is "LIGHTING UP" Oakwood with luminarias on Sunday, December 12 beginning at 6 p.m. Residents are invited to put luminarias out in front of their house and to consider participating with their neighbors. Then at 6:30 p.m., come to Shafor Park for an evening of community fellowship with songs, refreshments and, as always, a visit from Santa. You can also enjoy free horse-drawn carriage rides along Shafor Boulevard to see the beautifully lit night. Luminarias for this event are sold at the OCC beginning Monday, November 15. The cost is $5 per dozen and includes white bags, sand, and 10-hour candles.
Shafor Park, 6 - 8 p.m.
FREE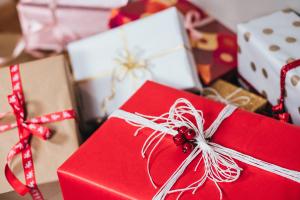 Find That One Last Thing on Your Shopping List – Or the First!
Are you starting your holiday shopping early this year, or are you looking for that one last thing for someone special? Either way, Greater Dayton has you covered for shopping! Check out our holiday shopping and local business pages for comprehensive lists of stores for gift shopping or personal shopping!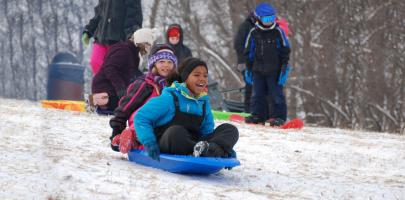 The Cold Is Here, Weather You Like It or Not! Get out There!
The chilly weather has arrived, but don't let it keep you locked up inside! Bundle up, grab a friend, and hit the trails, or the hills! Dayton has an elaborate trail system in our MetroParks. Learn more about the extent, length, and picks of the best trails in our parks here!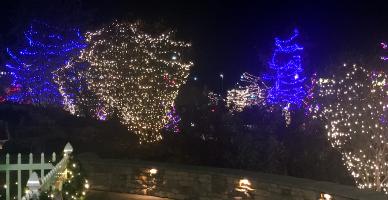 Find gorgeous lights, lighted sidewalks, window displays and more at Austin Landing here in Montgomery County! Aside from the beautiful sights, you can take in a movie, dine at an assortment of restaurants, start, continue, or finish your holiday shopping at one of the many stores such as Field & Stream, Kohls and more at Austin Landing!
For more information on things to do over the holidays with family and friends, contact the Dayton Convention & Visitors Bureau at 937.226.8211 (Mon.-Fri.), log onto www.daytoncvb.com or download the Free Visit Dayton App from Google Play or the Apple Store.  
Download the Free VISIT DAYTON App!
Be in the Know on All Things Dayton!