Kettering and the Fraze Pavilion
http://www.ketteringoh.org/about/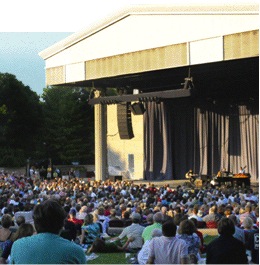 Kettering is very close to Dayton so find route 48 and head south. When you find Dorothy Lane you will go east and on Shroyer Road go south. You will see Fairmont High School, and then on the east side you will find the Fraze Pavilion.
The earliest settler in what is now Kettering was John Patterson, a farmer who built the area's first log cabin in 1798. In 1841, an expanding population forced the creation of Van Buren Township, a name that would remain for more than 100 years.
In November of 1952, voters of Van Buren Township approved the incorporation of the Village of Kettering, named for its most outstanding citizen, the famous philanthropist and inventor of the automobile self-starter, Charles. F. Kettering.
Lincoln Park Center Fraze Pavilion
You want to find a parking space and then wander around this wonderful park.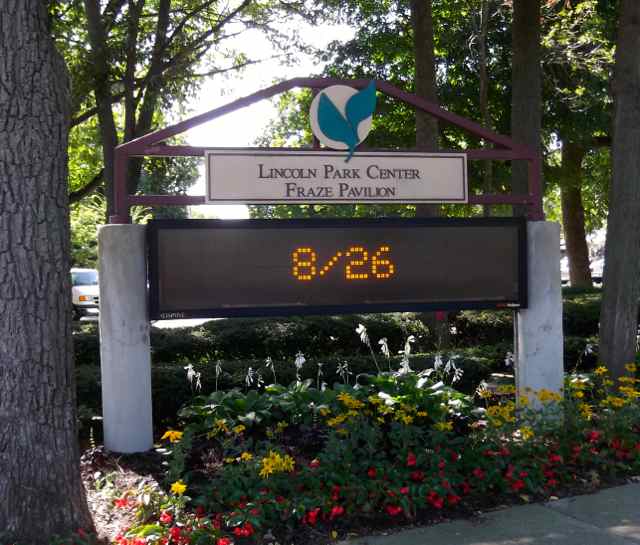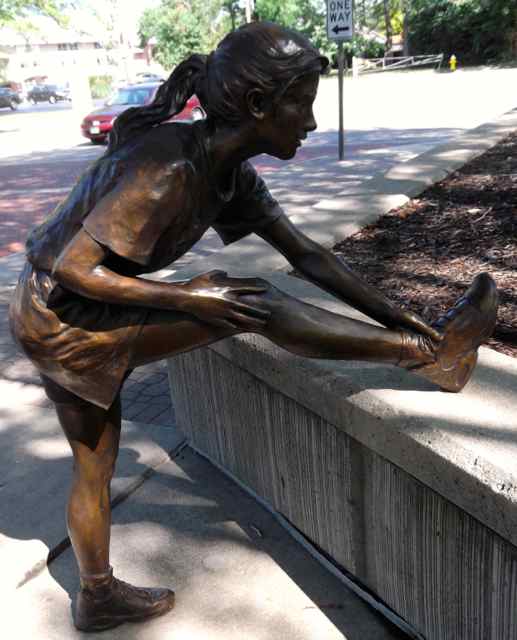 You will notice at the corner of Lincoln Park Boulevard and Treasury Drive there are some statues….one is stretching her legs before jogging for exercise and another is petting a dog. As you are wandering around you might find real people doing this!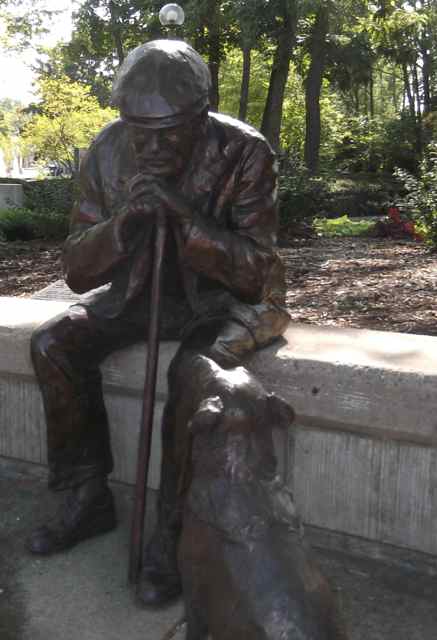 Fountains
No matter the season, as you walk along this park you will see a lovely area. There are several ponds, and calming fountains and lots of benches where frequently people and friends are sitting and chatting.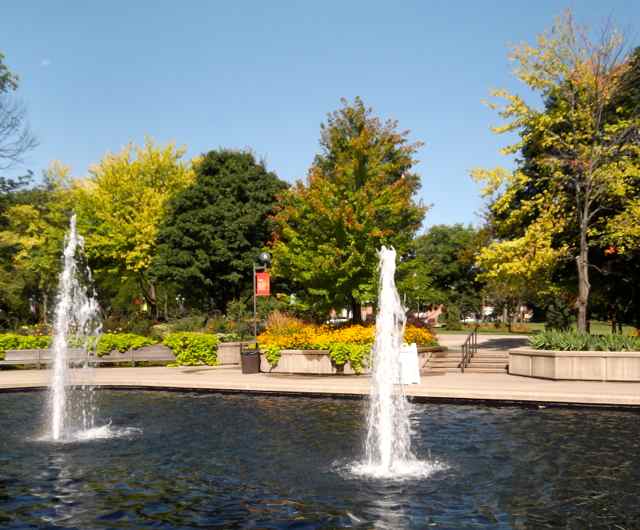 Fraze Theater
The center of this area is the Fraze Pavilion which is southwestern Ohio's premiere outdoor entertainment venue with a 4,300-seat amphitheater. The pavilion is recognizing Ermal "Ernie" Fraze who invented the pop-top can all of us use today! To find out what event is going on there click on http://www.fraze.com
9/11/01
As you keep walking past the pavilion you will see a wonderful park and at the east end is an amazing statue. This is a monument recognizing the World Trade Center on 9/11/01. At noon on September 11th the shadow will line up vertically and horizontally.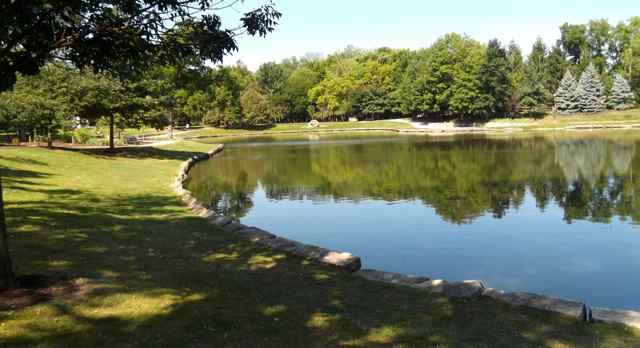 Pond View
You can then see a larger pond and frequently some are fishing there.  Many stroll there with their dog, and others get their exercise.
Infinity
At the western end is another amazing stone creation.
Officially this is "Untitled…incorporates intertwining, and locking lines of a ribbon symbolizing love."  But to me it is the limestone interpretation of the infinity symbol.
As you head back to your car you have checked out another area close to Dayton. During spring, summer, and fall there are always events and happenings in this area.
Please Note:  The Dayton CVB has compensated me for my thoughts on Kettering & the Fraze Pavilion.