It's that time of year: ringing out the old, ringing in the new, compiling "best of" lists for the year gone by, and eagerly looking ahead to what the new year holds.
After the tribulations of 2020 and 2021, we'd have to say that 2022, overall, was a good year. While perhaps not back to pre-COVID normal, a sense of something resembling normalcy returned over the past year. Events, concerts and festivals returned, people began to travel and take vacations again, and restaurants and attractions were filled with a public eager to get on with their lives.
According to a CNBC report this week, the travel and hospitality industries have made near-full recoveries, and 2023 is shaping up to be another good year. We certainly have much to look forward to here in Dayton and Montgomery County!
So here is a quick look back at some of our favorite moments from 2022 and a look ahead to the things we're most anticipating in the new year.
Dayton Air Show
Image: The U.S. Navy Blue Angels perform at the 2022 CenterPoint Energy Dayton Air Show
Dayton is the Birthplace of Aviation, and the CenterPoint Energy Dayton Air Show, presented by Kroger, is always a highlight of summer. The show returned to its normal format in 2021, and built upon that success in 2022, welcoming an estimated 80,000 spectators to the 48th annual show–nearly double 2021's attendance. It featured the U.S. Navy Blue Angels in their new F/A-18 Super Hornets, along with other top performers and some new acts, as well as displays of more than 50 static aircraft on the air show grounds.
The 2023 show, taking place July 22-23, will be another highlight of the year, with the U.S. Air Force Thunderbirds headlining. Show officials recently announced the addition of the U.S. Army Golden Knights demonstration team, the Red Bull aerobatic helicopter, Bill Stein Airshows, the Aftershock Jet Truck and a MiG-17F jet demo to the list of featured performers.
Arts Events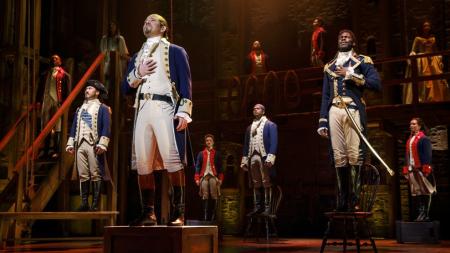 Image: The national tour of the Broadway musical Hamilton
As we've said before, Dayton has an incredible arts community, rivalling many larger cities. A highlight of the 2022 arts season in Dayton was the local premiere of the Broadway blockbuster Hamilton at the Schuster Center. Additionally, the Dayton Art Institute presented an outstanding collaboration with Dayton's African American Visual Artists Guild, Black Heritage Through Visual Rhythms, highlighting the work of 44 African American artists from across the United States. Although they debuted in late 2021, Thomas Dambo's trolls at Aullwood Audubon proved popular throughout 2022, significantly increasing the nature center's attendance.
The new year kicks off in high gear, with the return of the perennial Broadway favorite Les Miserables, January 24-29, and the Dayton premiere of Disney's Frozen, May 4-14. Dayton Ballet takes flight, April 21-23, with a new production of the ever-popular Peter Pan. And that's just in the first half of 2023 … watch for more when the arts groups announce their fall seasons!
Live Music

Image: A concert at the Fraze Pavilion in Kettering
Dayton is fortunate to have three outstanding open-air concert venues, Rose Music Center at The Heights, Fraze Pavilion and Levitt Pavilion Dayton, as well as numerous indoor venues for live music. The Rose, Fraze and Levitt all presented full summer schedules, bringing a wide range of musical acts to Dayton.
The Rose has announced two 2023 concerts: Chicago on May 6 and Buddy Guy's farewell tour on June 25. While the Fraze and Levitt Pavilion's haven't announced 2023 shows yet, we're expecting another great summer lineup, as the touring industry continues to recover from the pandemic. And it's a safe bet that we'll offer some concert ticket giveaways again this summer, so follow us on Facebook and Instagram!
Festivals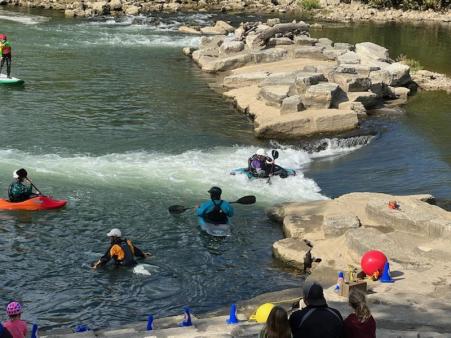 Image: Kayakers at the 2022 Wagner Subaru Outdoor Experience
Dayton loves its outdoor festivals, and they definitely made a comeback in 2022. The biggest and best of the festivals returned to full form in 2022, including the United Irish of Dayton Celtic Festival, the Germanfest Picnic, the Dayton Greek Festival, Dayton Art Institute's Oktoberfest and the Wagner Subaru Outdoor Experience.
All are slated to return in 2023, and all should be on your "must do" list: the Celtic Festival takes place July 28-30, the GermanFest Picnic takes place August 11-13, the Greek Festival will be held September 8-10, Oktoberfest takes place September 22-24 and the Wagner Subaru Outdoor Experience is October 7-8.
Basketball!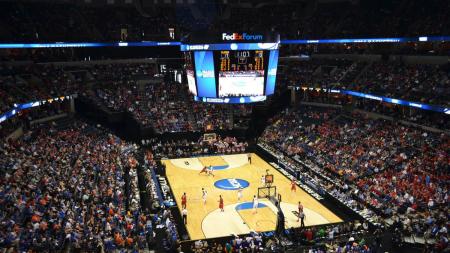 Image: The NCAA First Four at UD Arena
Dayton is hands-down a basketball town, and two big highlights of 2022 were the NCAA First Four at UD Arena and the nationally ranked Flyin' To The Hoop high school basketball invitational at Kettering's Trent Arena. Both are back in a big way for 2023. Flyin' To The Hoop celebrates its 20th anniversary January 13-16, with 35 teams and 19 games over four days. The NCAA First Four returns to UD Arena on March 14 & 15.
Notable Milestones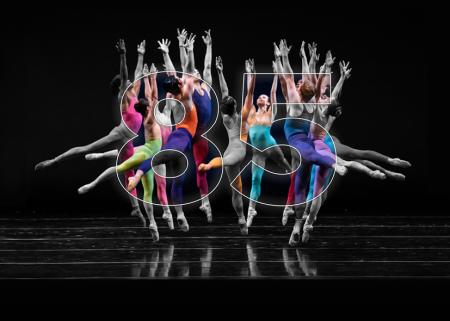 Image: Dayton Ballet celebrates its 85th anniversary in 2023
In 2022, Dayton celebrated the 150th birthday of its own internationally acclaimed African American poet and author, Paul Laurence Dunbar. Organizations across Dayton joined in the "Dunbar 150" project, culminating in a celebration event on June 25 at the Victoria Theatre. Additionally, the National Museum of the U.S. Air Force celebrated the Air Force's 75th anniversary in 2022.
In 2023, two notable milestones are on the horizon. The National Museum of the U.S. Air Force celebrates its centennial, with a variety of special events throughout the year, including a special outdoor flying event on August 12. Dayton Ballet, the second oldest ballet company in the United States, celebrates its 85th anniversary with a Diamond Anniversary Celebration, taking place February 10-12 at the Victoria Theatre.
---
This is by no means a complete and authoritative look forward and look back–it's only a small sampling of 2022 highlights and everything 2023 will have to offer!
What were your favorite moments of 2022, and what's on your "must do" list for 2023? Drop them in the comments! As you get out and Discover Dayton in 2023, document your adventures and post them on social media with the hashtag #DiscoverDayton … we might feature your best photos on our website and social media!
Be sure to also bookmark our Calendar of Events and download our Visit Dayton app from Google Play or the Apple Store to stay connected to the best Dayton has to offer. Happy New Year!