Summer is a great time to explore, go on adventures, and make memories! The National Museum of the U. S. Air Force is a FREE historical aviation museum that will truly open your mind and inspire you for years to come. Check out this list of some of the upcoming events taking place this summer.
"SPACE: A Journey to Our Future"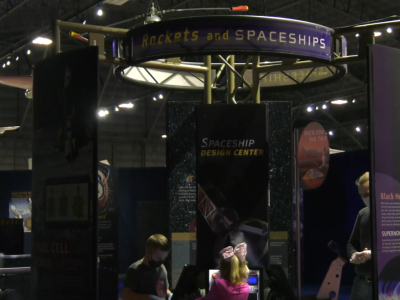 Experience "SPACE: A Journey to Our Future" until September 6, 2021 and let the explorer in you be inspired! See actual rocks from the surface of the moon and from Mars! Walk through a Mars Base Camp a full-size habitat and work pod, then take a spin on a centrifuge that is powered like a bicycle. This interactive exhibition gives you so many ways to feel like an astronaut!
---
"The Beauty of Space" Art Exhibit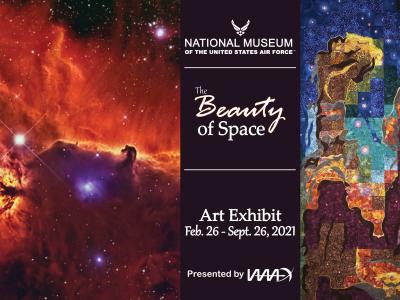 Be inspired by "The Beauty of Space" Art Exhibit from now through September 26, 2021 and see some truly awe-inspiring artworks created by artists from the International Association of Astronomical Artists (IAAA). The IAAA is a nonprofit organization whose members implement and participate in astronomical and space art projects, promote education about space art and foster international cooperation in artistic work inspired by the exploration of the Universe. These artistic creations will spark your curiosity and sense of adventure!
---
Open Aircraft Days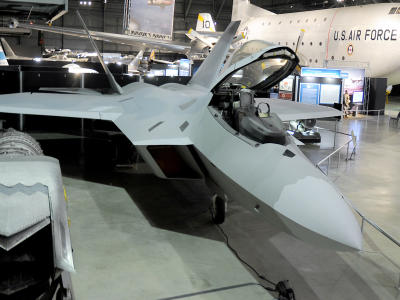 On special Open Aircraft Days, you will have the unique opportunity to look inside one of the museum's historic aircraft! On Saturday, June 19, 2021, take a walk inside the C-7A, an aircraft used for re-supply and tactical airlift missions in battle areas with short, unprepared airstrips. What's more, you can learn more about C-7A from museum volunteer and former aircraft structural repairman, Senior Master Sgt. (Ret.) Jerry Mongelli.
Future Open Aircraft Days:
Friday, July 9, 2021
Friday, Aug. 20, 2021
Saturday, Sept. 11, 2021
Saturday, Oct. 16, 2021
Saturday, Nov. 13, 2021
Saturday, Dec. 18, 2021
---
Plane Talks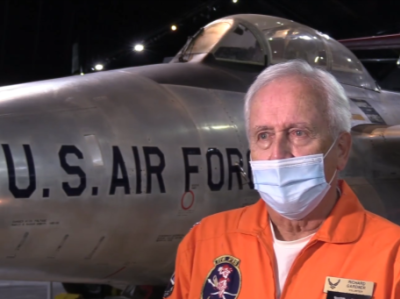 Plane Talks features experts such as veterans, active duty, former pilots, crew members, engineers, navigators, and more! On program days these experts are stationed in the galleries near the aircraft or exhibit that relates to their expertise. Dates coincide with anniversaries of a significant Air Force or military event.
74th Anniversary of the Air Force and National POW/MIA Recognition Day: September 17th
Veterans Day: November 11th
Pearl Harbor Remembrance Day : December 7th
---
Operation Dinosaur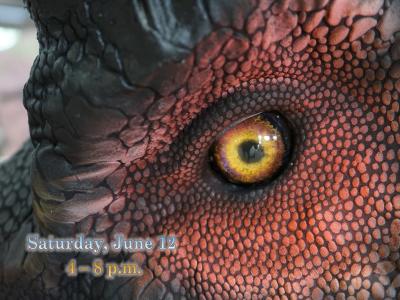 Operation Dinosaur at the NMUSAF! On Saturday, June 12, 2021, 4 – 8 p.m. you can explore an area of science you usually don't see at an aviation museum—Dinosaurs! Have fun with activities for the whole family, including Jurassic-era themed simulator rides, giveaways and more!
Some of the dinosaurs on display will give you chills as they move, blink, open their mouths and ROAR! For those with sensory-sensitivities, Building 2 will be a "roar-free" zone.
---
The 50th Anniversary of Apollo 15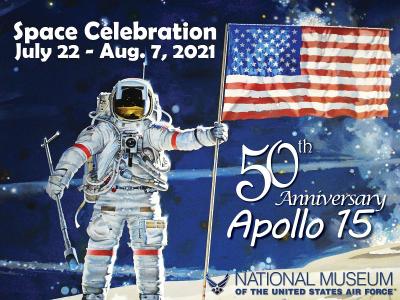 Celebrate the 50th Anniversary of Apollo 15 from July 22 to August 7, 2021. The Apollo 15 completed the fourth successful moon landing mission 50 years ago with an all-U.S. Air Force crew. Hear from guest speakers and explore space-themed exhibits, ride a simulator, build and launch rocket. It's your chance to connect with space exploration –past and future history!
This summer, include the National Museum of the U.S. Air Force in your vacation and exploration plans!
Visit this link https://www.nationalmuseum.af.mil/Visit.aspx for information about how to visit the museum safely.
Please Note: In accordance with CDC recommendations because of COVID-19 (Coronavirus), all events at the National Museum of the U.S. Air Force are subject to change and are re-evaluated on a weekly basis. They continuously monitor healthy and safety guidelines, and will update their website at  https://www.nationalmuseum.af.mil with the latest information.