St. Anne's Hill
https://www.facebook.com/StAnnesHill/timeline
The St. Anne's Hill Historic District consists of fourteen blocks of residential housing directly adjacent to and east of the central business district of Dayton. It is one of the most cohesive groups of early residential buildings remaining in the city. A variety of building size, use, style and placement adds to the visual richness of the district.
The neighborhood is characterized by wide streets and large shade trees that practically hide the buildings from view during the summer. The district consists of approximately 280 buildings, not including garages and outbuildings. The overall architectural feeling of the district is one of predominantly folk-type dwellings with Victorian detailing and a scattering of late nineteenth century high style residences.
It is, and always has been, mainly residential with a period commercial strip (Fifth Street) bisecting the neighborhood. The houses remain mostly single family with some multi-family units. It is roughly bounded by Route 35 on the south, Keowee Street to the west, Fourth Street on the north and McClure Street to the east.
The easiest way to find this area is to get to the intersection of Keowee Street and East 5th Street. On East 5th Street, head east. You will quickly see a Dayton public school which is Stivers School for the Arts (grades 7 – 12) and keep on going for another couple of blocks and spot a unique restaurant.
The 5th Street Brewpub Co-op
https://fifthstreetbrewpub.coop/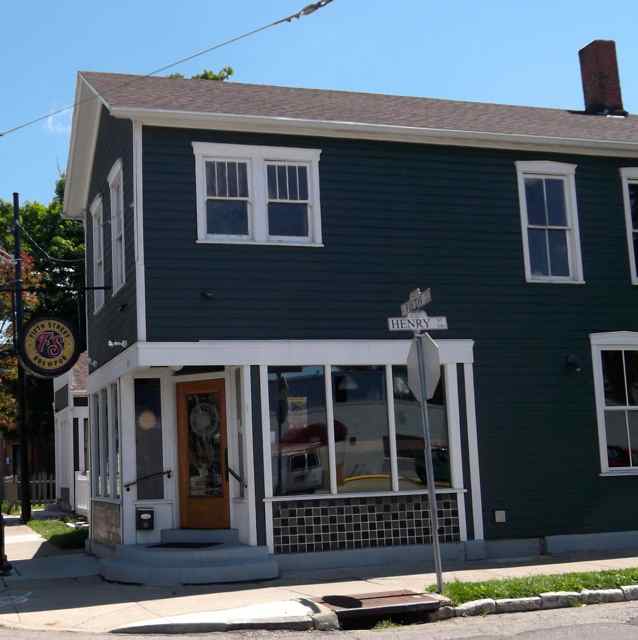 The 5th Street Brewpub Co-op is the newest restaurant. While it is officially a 'co-op' with some 2,500 members, everyone is welcome. They have their own brewed beer plus many others. Go to their website to determine when they provide lunch and dinner. They have a wonderful area with picnic tables so on a nice day you can be outside to enjoy all they provide.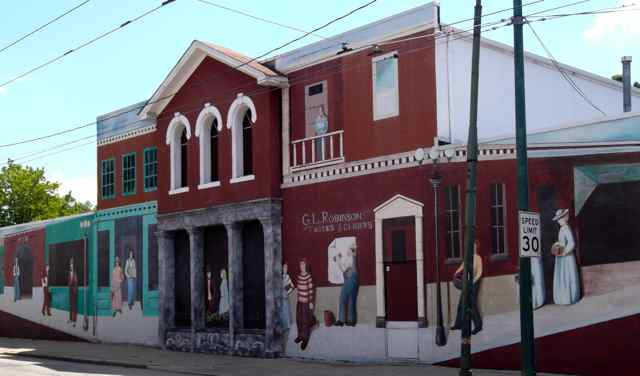 One block west of the 5th Street Brewpub is another building, and painted on it is a historic rendition of that area in the late 1890's. And then a little further west is a wonderful old building where you can have your violin repaired or purchase one.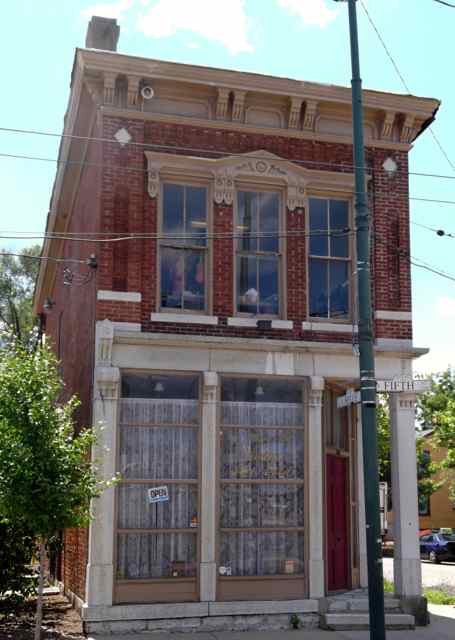 http://www.stanneshillviolins.com
Residential
You can wander around the area and see lots of old homes. Some have been redone and look amazing.  Lots of intersections now have a garden there so no one can go speeding by.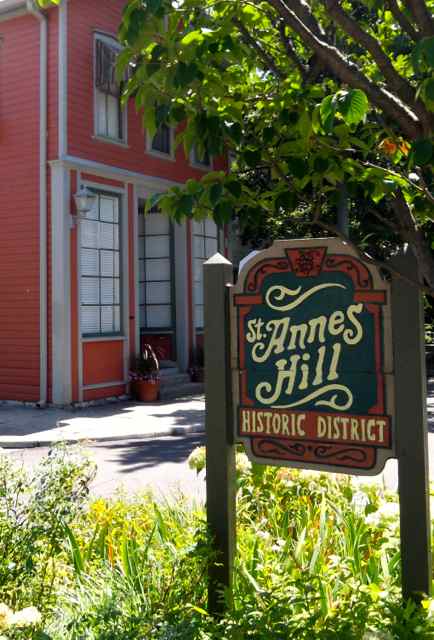 LaBelle and McLain
"St. Anne's Hill Historic District is a special place – a community of neighbors that continue to work together improving and preserving our little piece of Dayton."  - St. Anne's Hill Historic District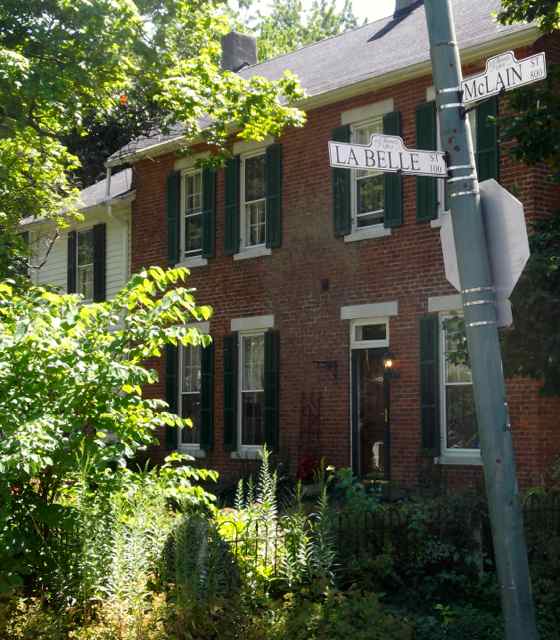 Please note:  The Dayton CVB has compensated me for my thoughts on St. Anne's Hill.