By Charlie Campbell
Want to walk on a canal?  You don't have to go to Venice, Italy! Who knew, you can walk on a canal in Dayton, Ohio, the Birthplace of Aviation and So Much More!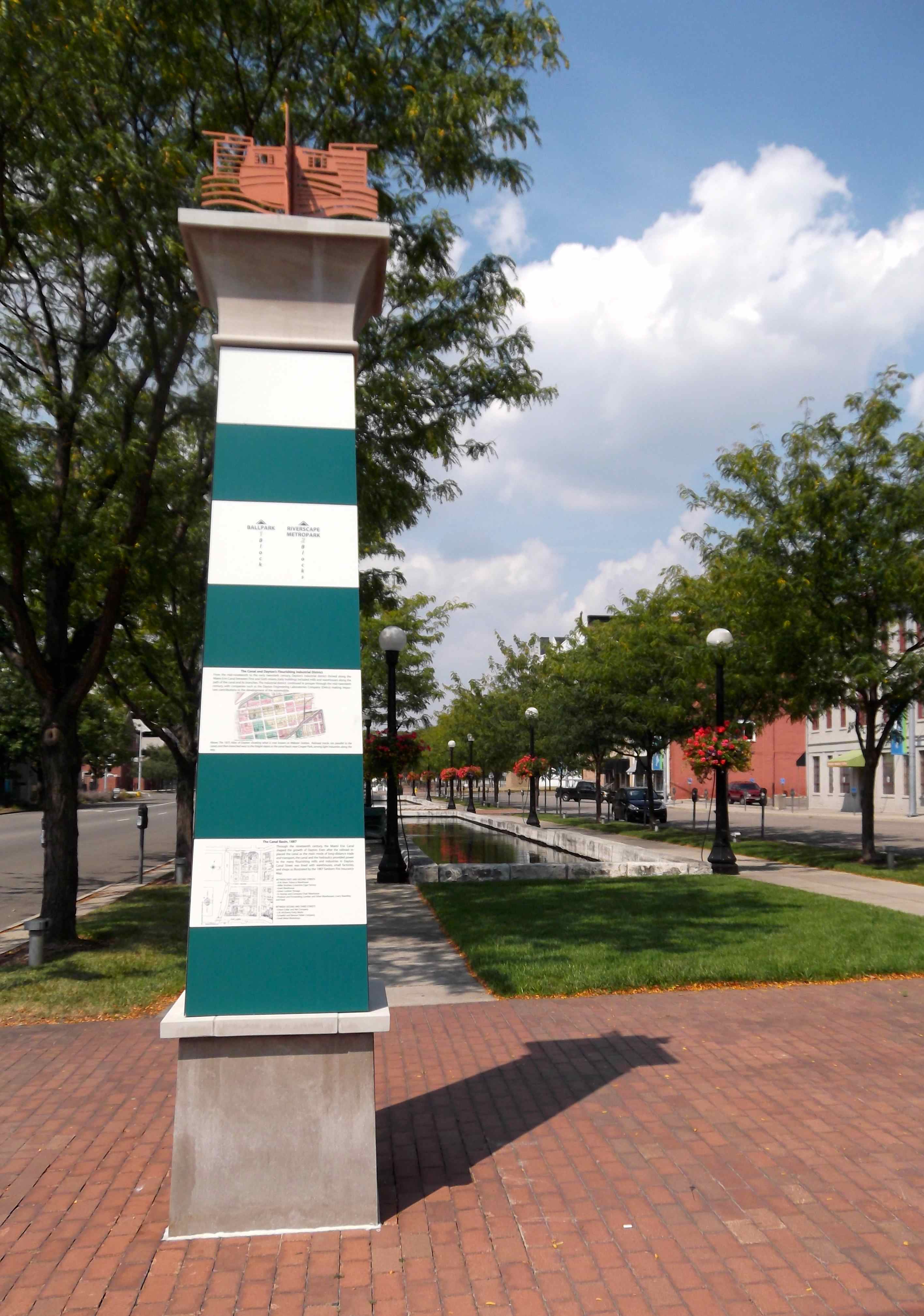 During a stroll along Dayton's canals you will see many pylons with lots of photos and information about when canals were the primary method of goods being distributed. Go to downtown Dayton and find Patterson Blvd. between 5th and 2nd streets. There are plenty of parking spaces and you then can see a pylon…head over there and check it out!
At the top of each pylon is a canal boat sculpture! And there are photos and all kinds of information about what used to be there and when.
In the early 1800's canals were the key method of product distribution. The state of Ohio created a large network of canals and locks (for lifting or lowering a boat) to link the Ohio River at the south end of the state to Lake Erie on the north end of the state. By 1830 this entire network of transportation and distribution was going strong in Dayton, and as you look at the pylons you will read about all types of manufacturing companies using the canals for distribution.
In 1850 the railroads were starting to lay the rails. While they ultimately put the canal boats out of business, our canal was still in use until the famous 1913 Dayton flood. The massive damage from this flood left our canals in ruin and thus ended their use.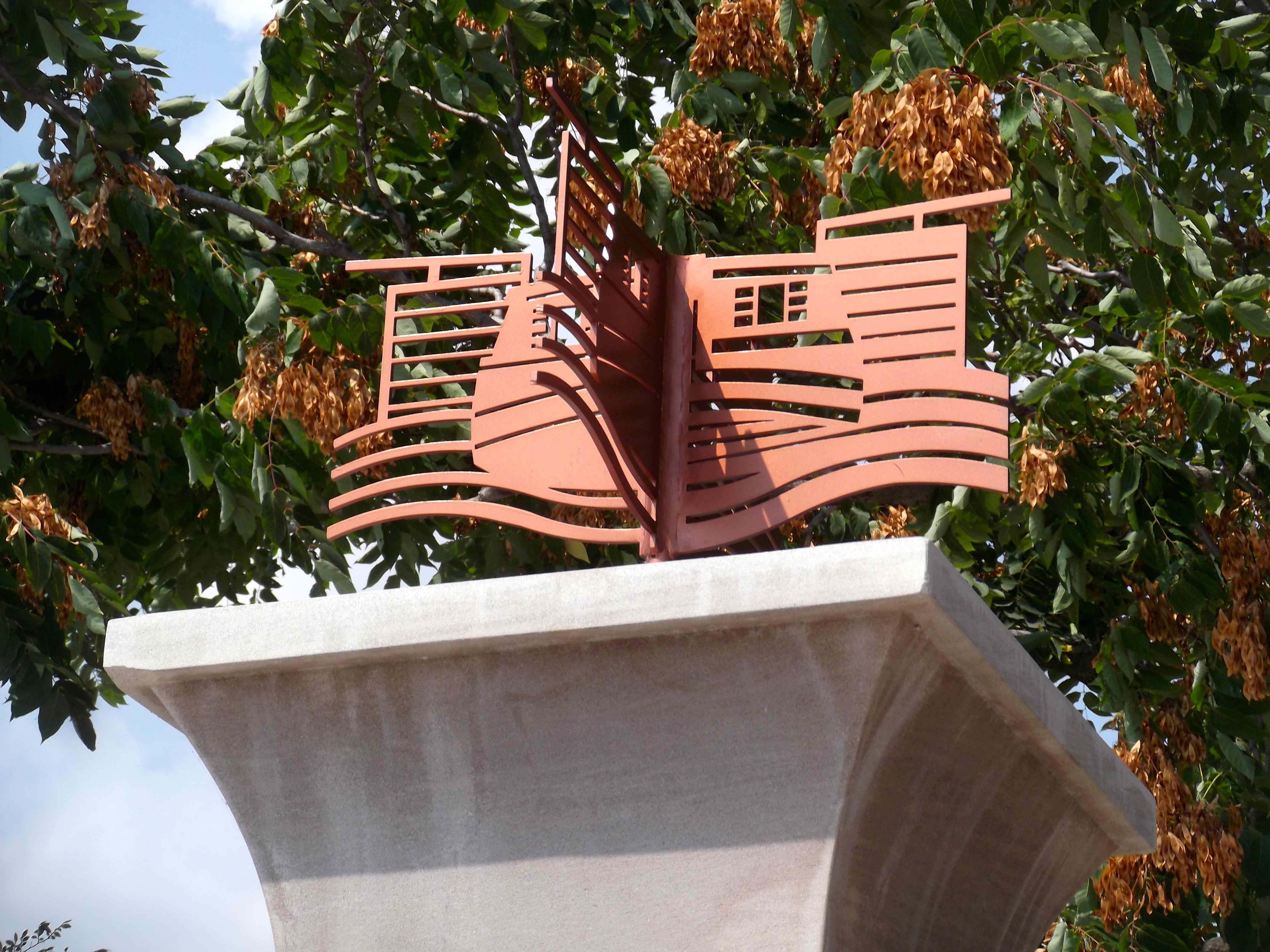 As you are looking at the photos you will see this area was a truly mess in the 1900's to the '30's. The distribution system was now railroads. The canals were in ruin.
During the 1930's the whole effort was to fill up the canal and make it a road for cars and trucks. It became Patterson Boulevard (named after the head of Dayton's National Cash Register-NCR). Over time the old canal buildings were torn down and the only one remaining is Hauer Music Co. on Patterson Boulevard and 5th Street.
Wandering around this canal will help you know and appreciate the distribution system. You can recognize how it has evolved from canals, to railroads, to trucks and of course, thanks to Dayton's Wright Brothers---airplanes. Dayton has played a part in all forms of manufacturing and distribution. It is fascinating!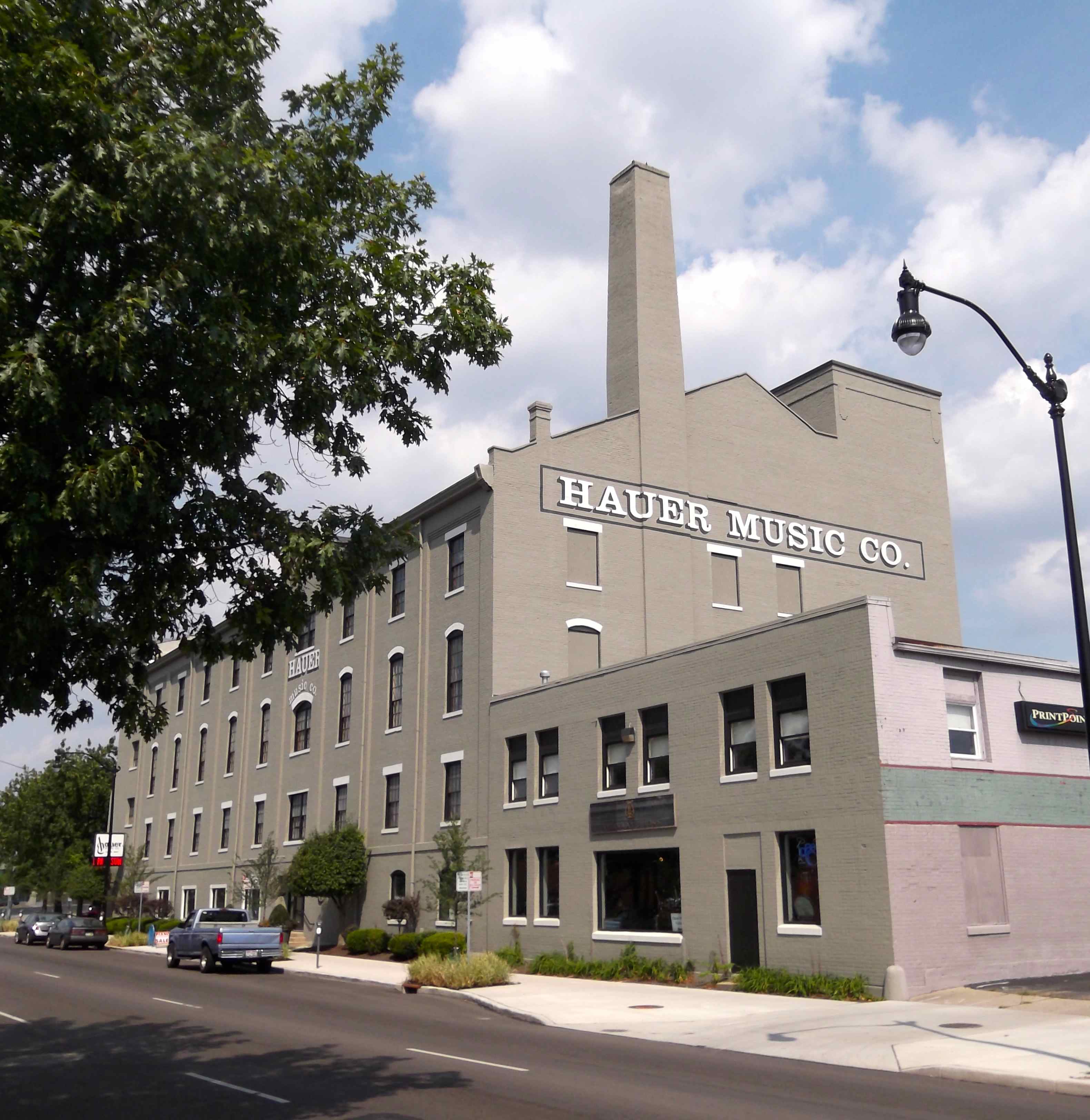 Please Note:  The Dayton CVB has compensated me for my thoughts on Dayton's Canals.