Dayton has a lot of amazing local independent restaurants you'll want to be sure to check out!
'The Paragon Supper Club' is one of these restaurants and harkens back to a day gone by.
But this isn't your grandfather's restaurant.
The dining room is welcoming, but not stuffy.
Pictures of the Wright Brothers adorn the walls so you know where you are.
But the best part is the food and lots of it.
The Paragon located at 797 Miamisburg-Centerville Road dates back to 1978 and is still family owned.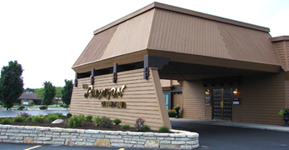 Portions are incredible and get a load of this menu.
New York Strip or the Paragon Twin Filets which of course are bacon wrapped.
Lamb and pork chops, prime rib and more for the meat lovers.
Not to be outdone though is something for the seafood fans like fresh sea scallops, African lobster tails and of course fresh rainbow trout.
YUM!
The Paragon cuts their filets and strip steaks daily and serves only fresh fish and the dressings, sauces, soups and desserts are made fresh daily.
But remember to save room for a pecan fudge roll, world famous by the way, to top it all off.
The Paragon Supper Club's dining room with charming decor and top notch service is awesome and one-of-a-kind.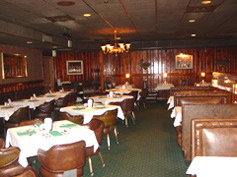 So whether you're celebrating a holiday, a milestone or simply the moment, The Paragon's menu and ambiance go hand in hand.
So, what are you waiting for, make your reservations today at one of Dayton's premier family owned restaurants.
And you know the drill, tell 'em The Dayton Convention & Visitors Bureau and Buch sent you.
Here are the particulars:
Hours: Monday:  5 p.m. - 9 p.m. Tuesday thru Thursday:  5 p.m. - 10 p.m. Friday:  5 p.m. - 11p.m. Saturday:  4:45 p.m. – 11 p.m. Sunday:  5 p.m. - 9 p.m.
Gift Certificates available daily at back door of restaurant
Reservations and call ahead seating available nightly, please phone 433-1234 or 433-1453
For more visit www.theparagonsupperclub.com
Cheers!
Buch
Please note: The Dayton CVB has compensated me to share my thoughts on the Paragon Supper Club.