My brother no longer lives here in Dayton and the Miami Valley, but as they say, you can take the boy out of Dayton, but you can't take Dayton out of the boy. My point is, even though California is now where he calls home, he still craves the Dayton tastes you can't get anywhere else.
Take 'The Pine Club' for instance.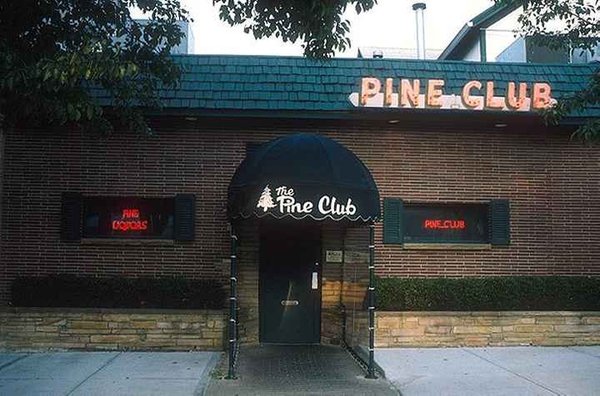 When he visits this is always a 'must' on the list of things to do.
For those of you who don't know, The Pine Club has been satisfying the taste buds since 1947 and has developed a national reputation as one of the great steak houses in the country and a tradition in Dayton.
A little background first.
The Pine Club opened in 1947 when Jim Sullivan purchased Lonnie's Bar on Brown Street in Dayton. 1954 saw Lloyd Meinzer purchase the restaurant, and in 1957 he added the south part of the dining room and doubled the size of the bar. To this day The Pine Club appears the same as it did at that time.
Dave Hulme bought The Pine Club in 1979 and has worked hard to maintain the heritage and principles of the restaurant while recognizing the need to adapt to the changing demands of its customers. In this era of updating, consolidation and changes, The Pine Club remains focused on the ambiance and standards of over 60 years ago.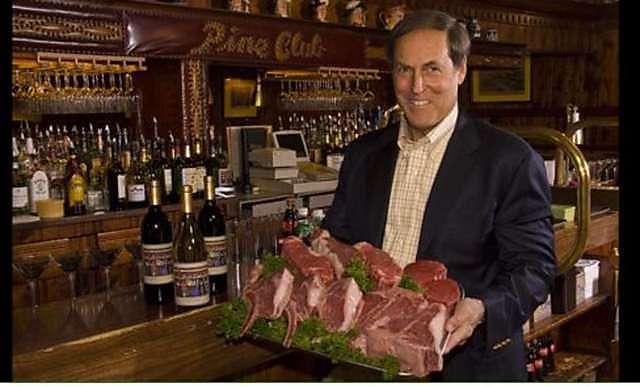 To be recognized as "One of the Great Steak Houses in the Country" and "A Landmark in Dayton" is a pretty big deal that keeps generations coming back again and again. From their mouth watering steaks, chops and burgers to stewed tomatoes, awesome house salad dressing and well, the list goes on and on. Many of your favorites are available for take-out or at a fine grocer near you.
Now since my brother won't be back for a visit for a bit, no worries here. Just pop on to www.ThePineClub.com and order a steak pack and they'll ship it all over the country. If you can't visit The Pine Club, then send The Pine Club to them.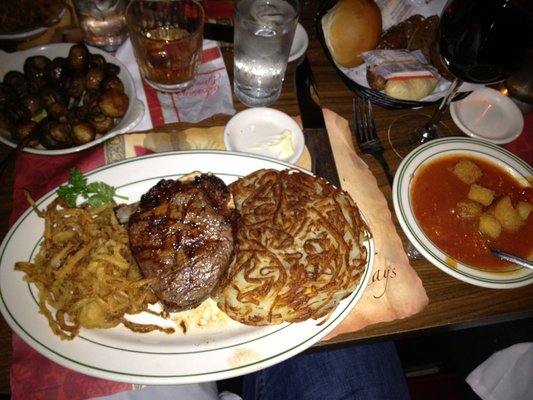 Gosh hope he doesn't read this blog, he'll know what's coming for his birthday.
Bon Appétit!
Please note: The Dayton CVB has compensated me to share my thoughts on The Pine Club.