What is it about seeing a Broadway show, movie or event at the Victoria Theatre?
History that's what and wow, does this place have lots of it.
The curtain went up for the first time in 1866 as the Turner Opera House.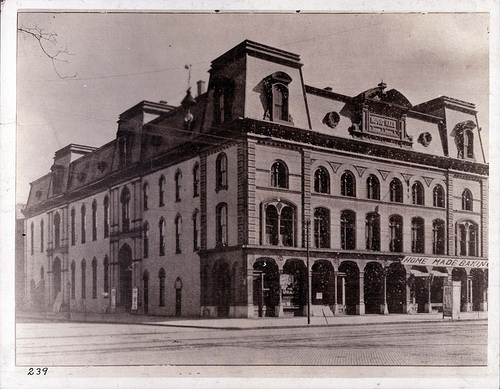 An arson fire destroyed the structure in 1869, but the façade remained intact.
In 1871 it reopened with three stories instead of the original six and resumed operations as 'The Music Hall.'
Then in 1885 it became 'The Grand Opera House' only to have the name changed again in 1899 to 'The Victoria Opera House.'
In 1903 it was christened 'The Victoria Theatre.'
Catastrophe would befall the theatre at 1st and Main in downtown Dayton, the Great Dayton Flood of 1913.
Yet another fire caused extensive damage in 1918.
After major remodeling it reopened in 1919 commemorating the American effort in World War I and was renamed again to 'The Victory Theatre.'
It thrived as a major national embarkation point for traveling theatre and stock companies with performances from of the biggest stars of the day including Al Jolson, The Marx Brothers, Fannie Brice and Harry Houdini to name a few.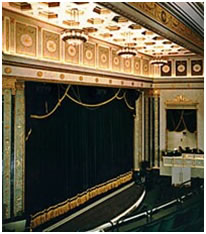 In 1930 The Victory was outfitted for talking pictures in an effort to continue as a full service venue.
By late 1960's though Dayton like other cities was changing.
Freeways, suburban shopping malls and outlying movie theaters threatened the Victory's existence.
In 1975 the theatre was slated for demolition, but a small passionate group saved The Victory from the wrecking ball.
It continued with theatrical shows, rock concerts and the ever popular 'Midnight Movies' anything to keep the doors open and revenue flowing.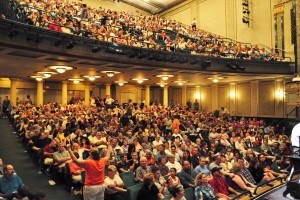 Heck I remember attending many showings of 'Rocky Horror Picture Show' and I saw the premier of 'Mary Poppins' at the Victory. Wait, how old am I? Maybe it was a re-release.
Thanks to a huge fundraising campaign the theatre was completely restored in 1989.
The grand opening of 'The Victoria Theatre' took place in 1990.
The unveiling fit for a king!
Today the theatre is visited by thousands yearly to catch a show, movie or special engagement.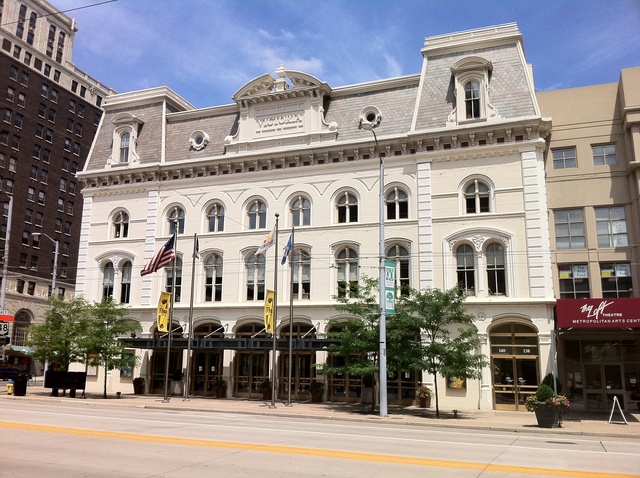 The Victoria is a symbol of strength, courage and perseverance just like the people here.
Neither fires, nor flood or threat of demolition could keep our girl down.
Guess there's only one thing to say 'Viva Victoria!'
Cheers,
Buch
For more on the Victoria Theatre/Schuster Center visit www.victoriatheatre.com
Please note: The Dayton CVB has compensated me to share my thoughts on Victoria Theatre.