By Charlie Campbell
A lot have heard that "Wing Warping"  was an early system for lateral (roll) control of a fixed-wing aircraft and the technique was used and patented by the Wright brothers. But this visit is Warped Wing ….and it is a brewing company.
It is easy to find at 26 Wyandot Street and their web site is http://www.warpedwing.com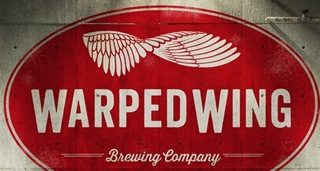 Note they have special days and times when they are open.
Exterior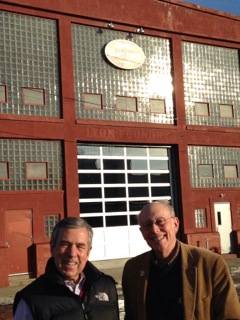 This is what the building looks like. It is an old building which was constructed in the 1930's and was originally a foundry.
Main Area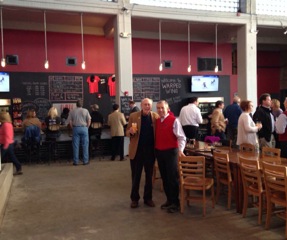 As you come in you are in a large area with lots of tables and chairs. You do need to know they do not provide food. If you are hungry you can call a delivery pizza or something and they can drop it off to you. What they are doing is brewing craft beer.
The bar is open and when I was there they had 3 choices: Ermal's Belgian Style Cream Ale; 10 Ton Oatmeal Stout; and Flyin Rye, India Pale Ale.
As you are wandering around you will see the official logo of each of the beer they are brewing and providing.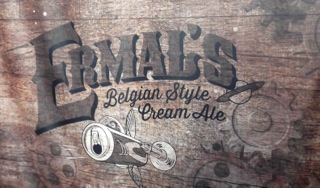 The brand name of Ermal's has a local connection. A few of you will remember the "church key." It was used to open a bottle or a can. The story is that when a Dayton man, Mr. Ermal Fraze, lost his church key he thought there should be a better way. In 1959 he came up with the Pop-Top, and all of us now use it on everything.
10Ton3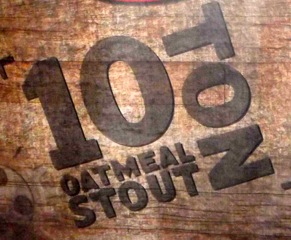 And if you are wondering how the 10 Ton got its name, just look up towards the top of the building.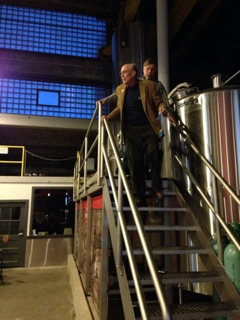 Brewery Stairs
The stairs are up to the top of the three metal cylinders which is where the actual beer is created. The malt, the hops, and the yeast are combined and then put into the barrels. The cylinders can produce 30 barrels.
Tanks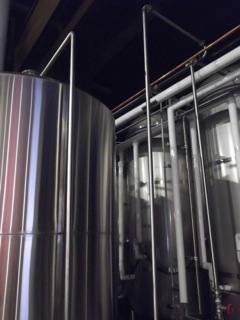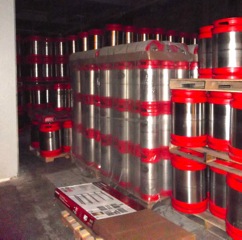 The Warped Wing is different from many other local breweries because they are a wholesaler and are allowed to distribute their beer to places in Ohio.
Growler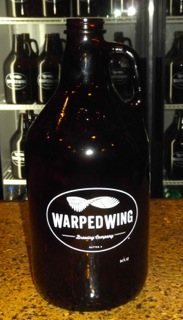 And finally you can get and use a "growler." This is a glass or ceramic jug used to transport draft beer in Australia, the United States and Canada. They are commonly sold at breweries and brewpubs as a means to sell take-out craft beer. The exploding growth of craft breweries and the growing popularity of home brewing has also led to an emerging market for the sale of collectible growlers.
Another great place to explore…..right here in Dayton.
Please Note:  The Dayton CVB has compensated me for my thoughts on Warped Wing Brewery.