March is National Women's Month and with that comes a time to celebrate the ways women lead, own businesses, make history, and are flat out AWESOME! Continue reading to learn more about a few women-owned businesses in the greater Dayton area.
*This list is an ever growing list and does not contain ALL women-owned businesses in Dayton and Montgomery County. If you know of a business you feel should be added, reach out to us and we will be happy to add it if appropriate!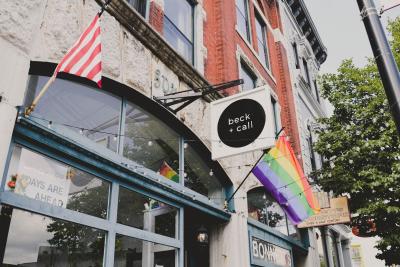 504 E 5th St, Dayton, OH 45402
Beck+Call is a women-owned, women + children clothing, accessory, bath and body and home goods shop promoting women, moms and feminists in and around Dayton, Ohio.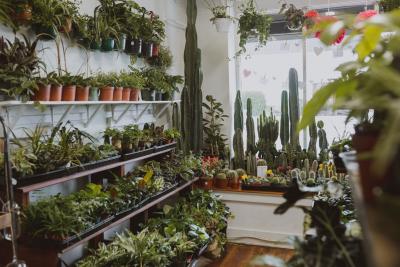 261 Wayne Ave, Dayton, OH 45402  MAKE A LINK
Luna is filled with lovely plants and many unique gifts for all of the people you love. They've sought to fulfill a little niche in downtown Dayton.  This shop is filled with beautiful things that most would love to find while out exploring, and enjoying the greater Dayton neighborhood. The owners strive to provide everyone who comes through their door a truly unique experience; whether it's for a plant, gift, or just to chat!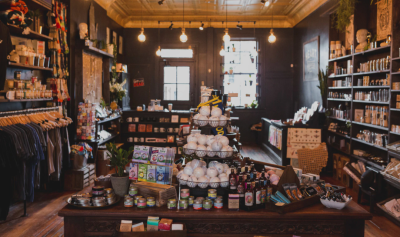 438 E 5th St, Dayton, OH 45402
Heart Mercantile is a snarky shop filled with clothing, home goods, local/handmade, Dayton-centric gifts, jewelry, and much more. Located in the Oregon District it's a great place to pop in to while enjoying shopping, a meal or show in the District.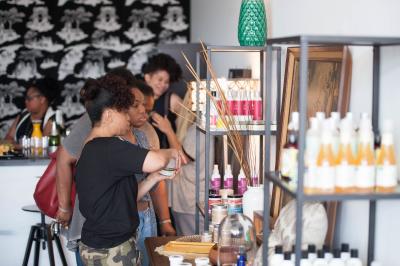 605 E 5th St, Dayton, OH 45402 
Puff Apothecary is a natural hair boutique and studio that offers plant based products and specializes in natural hair; curls, braids and locs. They also offer local pick-up and shipping options of all the products listed on their website.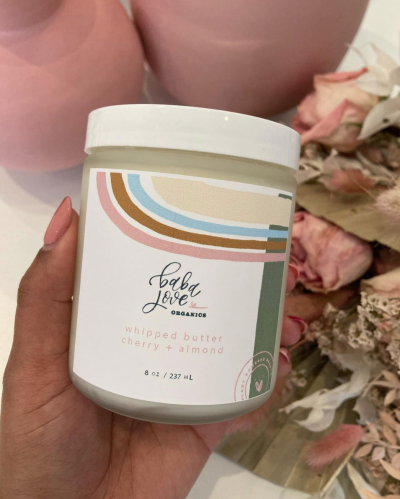 116 W Fifth St Dayton, OH 45402
Baba Love Organics is a sustainable and plant based skin care luxury that is ethically sourced and handcrafted locally in small batches using raw and organic ingredients. Their products are crafted using 85-100% certified organic and fair-trade ingredients including plant based fruit and vegetable oils as well as butters and botanicals that contain zero harsh chemicals or preservatives.

521 E 5th St, Dayton, OH 45402
Clash is a boutique/gallery located in the Oregon District in Dayton, Ohio. They sell local art and handmade items, vintage and modern clothing, costumes and various other unique finds!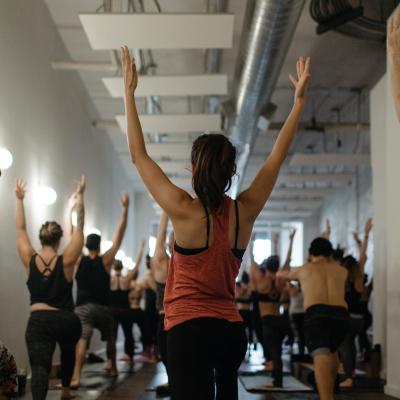 Whether you're looking for yoga, meditation, workshops, training, or more classes to support your yoga and movement practice, Speakeasy has a variety of offerings you owe it to yourself to check-out!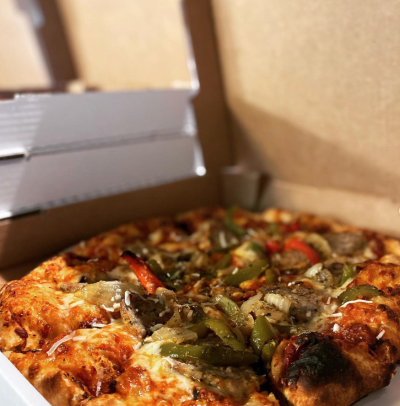 515 Wayne Ave Dayton, OH 45410
A pizza-centric restaurant featuring rustic, creative dishes and a bar that serves fresh, cocktails.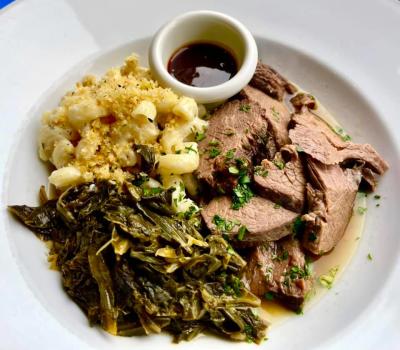 5531 Far Hills Ave Dayton, OH 45429
The Meadowlark Restaurant is contemporary cooking, from scratch, made and served with local pride. The menu features high-quality ingredients cooked simply but imaginatively with lively, bright-tasting flavors. The cooking is geared toward the American palate with a twist.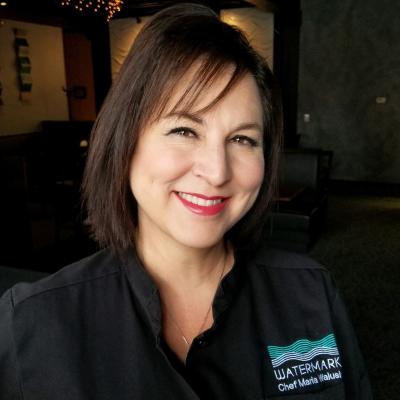 20 S 1st St, Miamisburg, OH 45342
At Watermark, the dishes are all freshly prepared, and all of the sauces, dressings, and desserts are house-made. Chef Maria invites you to visit us soon and often and promises to strive to provide a wonderful experience for all of their guests!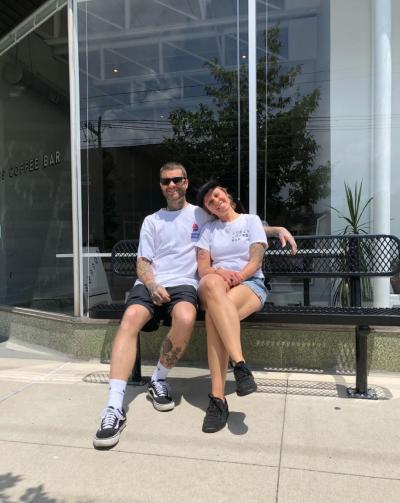 257 Wayne Ave, Dayton, OH 45402 | 732 Watervliet Ave, Dayton, OH 45420
Press Coffee Bar started in 2011 to share love of quality coffee and beautifully designed spaces with the people of Dayton, Ohio. In 2014,  Wood Burl Coffee was founded and it began roasting a rotating selection of single-origin coffees. Now with 2 shops one in Downtown and the other in Belmont, Press is one of Dayton's favorite coffee spots!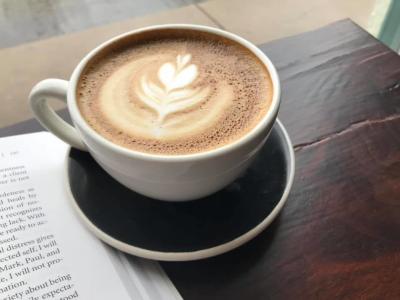 825 Wayne Ave, Dayton, OH 45410
Wholly Grounds is a community oriented coffee shop dedicated to serving ethically and socially produced goods.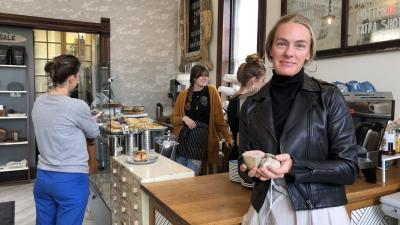 1500 E 5th St, Dayton, OH 45403
If the aromas of coffee brewing, sugar caramelizing and loaves baking make you happy, then this is where you're going to find yourself quite often.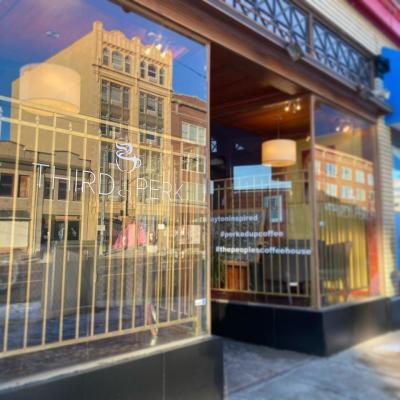 146 E 3rd St Dayton OH 45402 Dayton, OH 45402
Third Perk Coffee House & Wine Bar's mission is to provide an establishment that will offer its patrons excellent coffee products throughout the day and wines during the evenings in a friendly sophisticated atmosphere.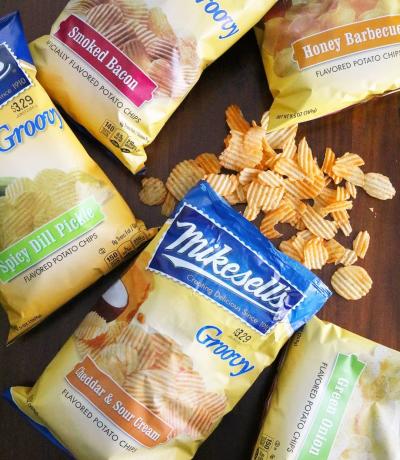 Mikesell's Potato Chips has been around for over 100 years, that's longer then almost every other snack brand! When you taste them you'll know why after over 100 years people keep coming back for more!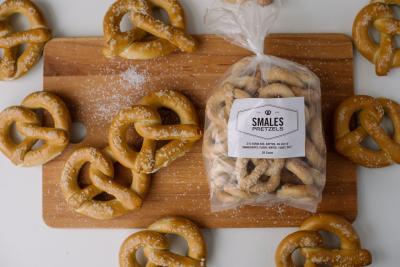 210 Xenia Ave Dayton, OH 45410
Family owned and operated for over 100 years Smales serves up both soft and hard pretzels in retail or wholesale quantities.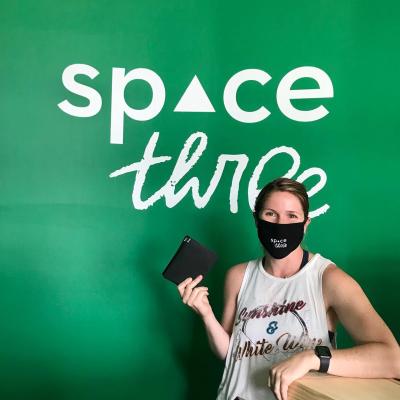 39 S Saint Clair Street, Dayton, OH 45402
Good things come in threes. Two amigos just doesn't have the same ring. Rock-paper would be a lousy game. Who are Kelly and Michelle without Queen B? It turns out spaces are best in threes, too. You have your home. You have your work. And now you have Space Three Gym. A space for your mind, body, and soul. Space to breathe, sweat, and stretch.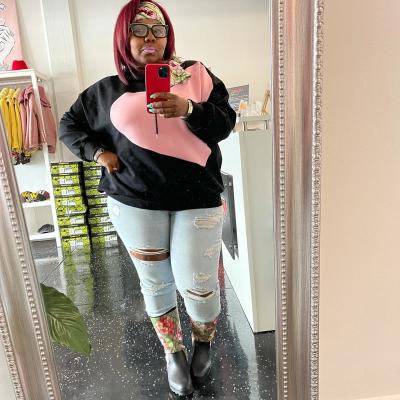 27 South. Saint Clair St. Dayton, OH 45402
Vidia's Closet offers fashion forward style that caters to all shapes, and sizes while offering unique authentic pieces that not only makes you more beautiful, but reassures and gives you confidence!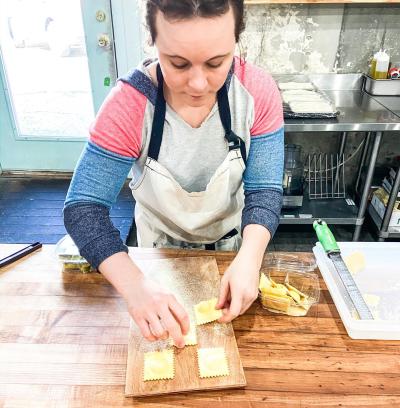 46 W. 5th Street Dayton, OH 45402
Grist Provisions offers a wide variety of pasta, sauces, desserts, bread and imported products for sale.  Purchase your favorites for carry-out of enjoy their dine-in option with their full menu being served from 11:00am to 6:00 pm daily?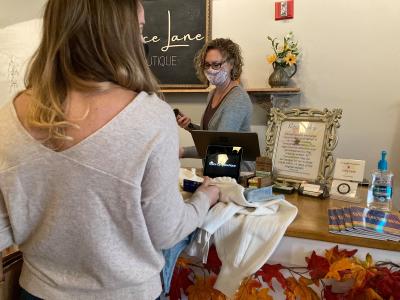 133 E 4th St, Dayton, OH 45402
Grace Lane Boutique's passion is to encourage, inspire and empower women through fashion. Looking and feeling good is empowering.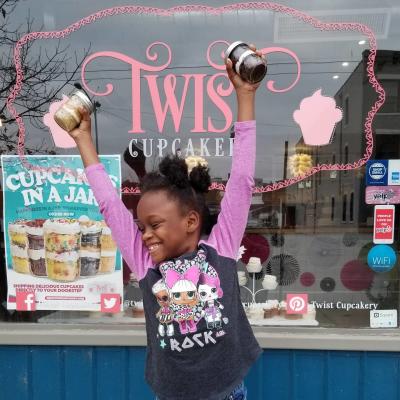 25 S Saint Clair St, Dayton, OH 45402
Twist Cupcakery is a cupcake and custom cake bakery located in the heart of Downtown Dayton, Ohio.  Purchase and enjoy baked goods at their Saint Clair location or take advantage of catering options!
Some Other Amazing Women Owned Businesses 
Top Knot Kitchen 
The Wild Banana Food Truck
Sprouting Dreams LLC
Alternate Solutions Health Network 
Sawdey Solution Services
UES Inc.
Bob Ross Auto Group 
Kingsgate Logistics
Select Industries Corp
Shumsky/Boost Engagement
Woodhull LLC
Liberty Health Care Corp. 
Tom Smith Industries Inc.
WENCO Construction Co. LLC
Azimuth Corporation
Ink Technologies 
Buckeye Home Health Care
Jacobs Telephone Contractors Inc.
Korrect Plumbing, Heating and Air Conditioning
Alto Health Care Staffing Inc. 
LDSS 
Active Electric Inc. 
Wallace Insurance Services LLC
Apex Mechanical Systems Inc. 
Macalogic
Vocalink Global 
Horizon Home HealthCare