Founded in 1841, Woodland Cemetery is one of the nation's five oldest rural garden cemeteries. When you wander around here you will see many interesting gravestones and memorials.
Gate Chapel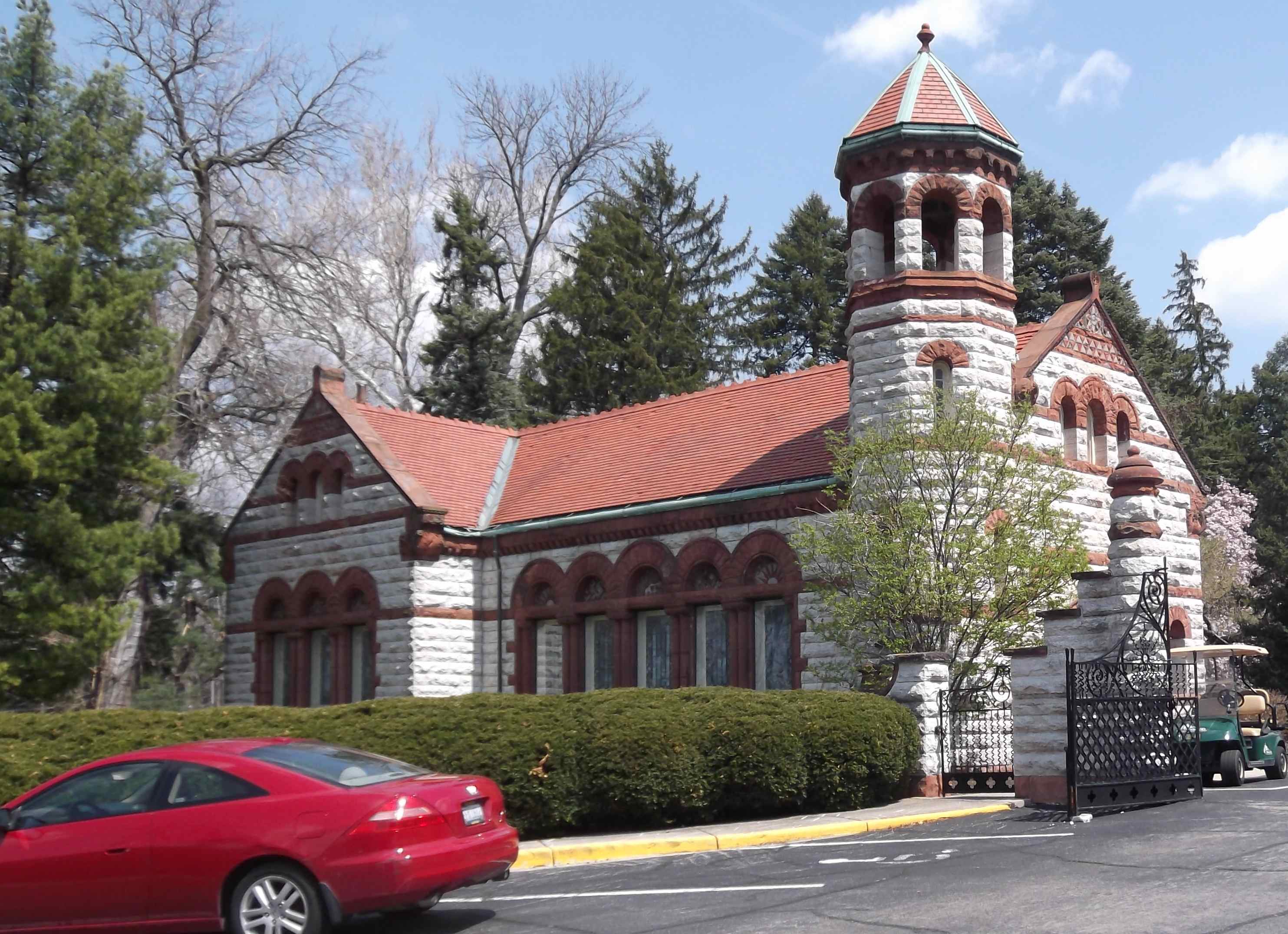 As you are pulling into the Woodland Cemetery on the north side is what originally was a chapel. Now it is a marketing and sales location but if it is open you should pop in.
Tiffany glass
On the far north side is a stained glass made by the famous artist, Louis Comfort Tiffany.  And this Tiffany glass you can get real close to it and look at the colors and see the brook.
Erma Bombeck
About 100 yards next to the chapel you will see a sign saying "Erma Bombeck" and the arrow is pointing to this rock.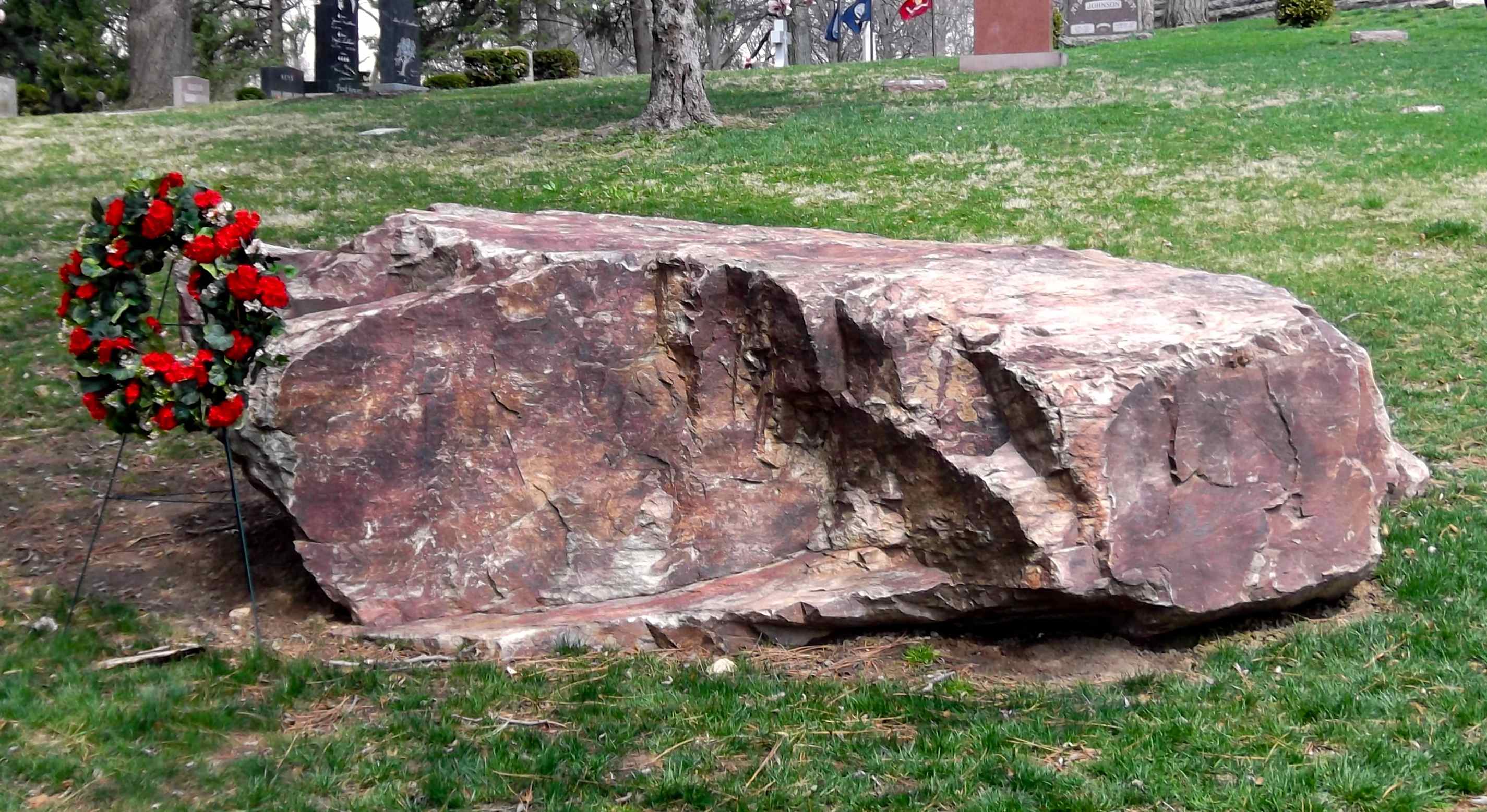 She was born in 1927 here in Dayton. After graduating from UD she became a reporter for the major Dayton newspaper. By 1964 she was the mother of three, and returned to her column appearing in more than 800 newspapers around the world. Her witty-but-wise columns poked fun at family life from her place as a suburban housewife.
This 29,000-pound rock has become a monument for Erma Bombeck's grave. This was brought from near her home in Arizona and her husband said he wanted a "piece of Phoenix" at Erma's grave to commemorate the 25 years they spent together in Arizona.
Johnny Morehouse
Your next stop is the grave for Johnny Morehouse. One day in the 1860's the five-year-old boy was playing near his home by the edge of the Miami & Erie Canal. The boy accidentally fell into the canal water. His dog jumped into the water and tried to save him and while he pulled the boy out, it was not in time to save his life. The boy drowned.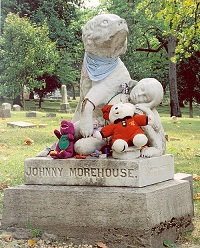 He was buried in Woodland Cemetery and legend has it that several days after the burial, the dog appeared next to the boy's grave staying by it morning, noon, and night. Passersbys still bring small toys and other trinkets to decorate the grave marker to express their spontaneous outpourings of sympathy.
Wright Brothers
Everyone knows that the Wright Brothers were here in Dayton and they built the first airplane ever. And here is where Wilbur, Orville and all their family are buried.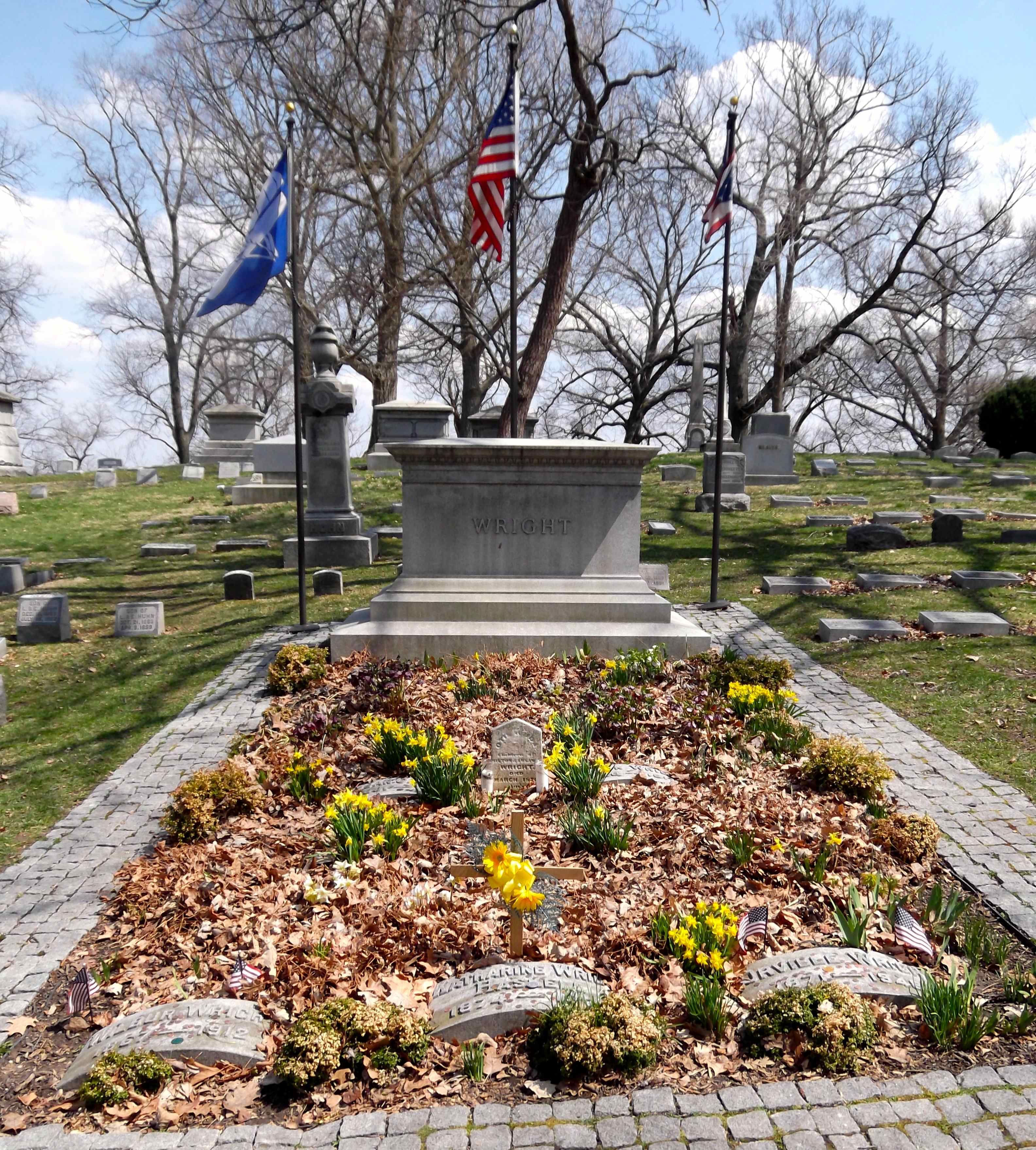 Paul Laurence Dunbar Memorial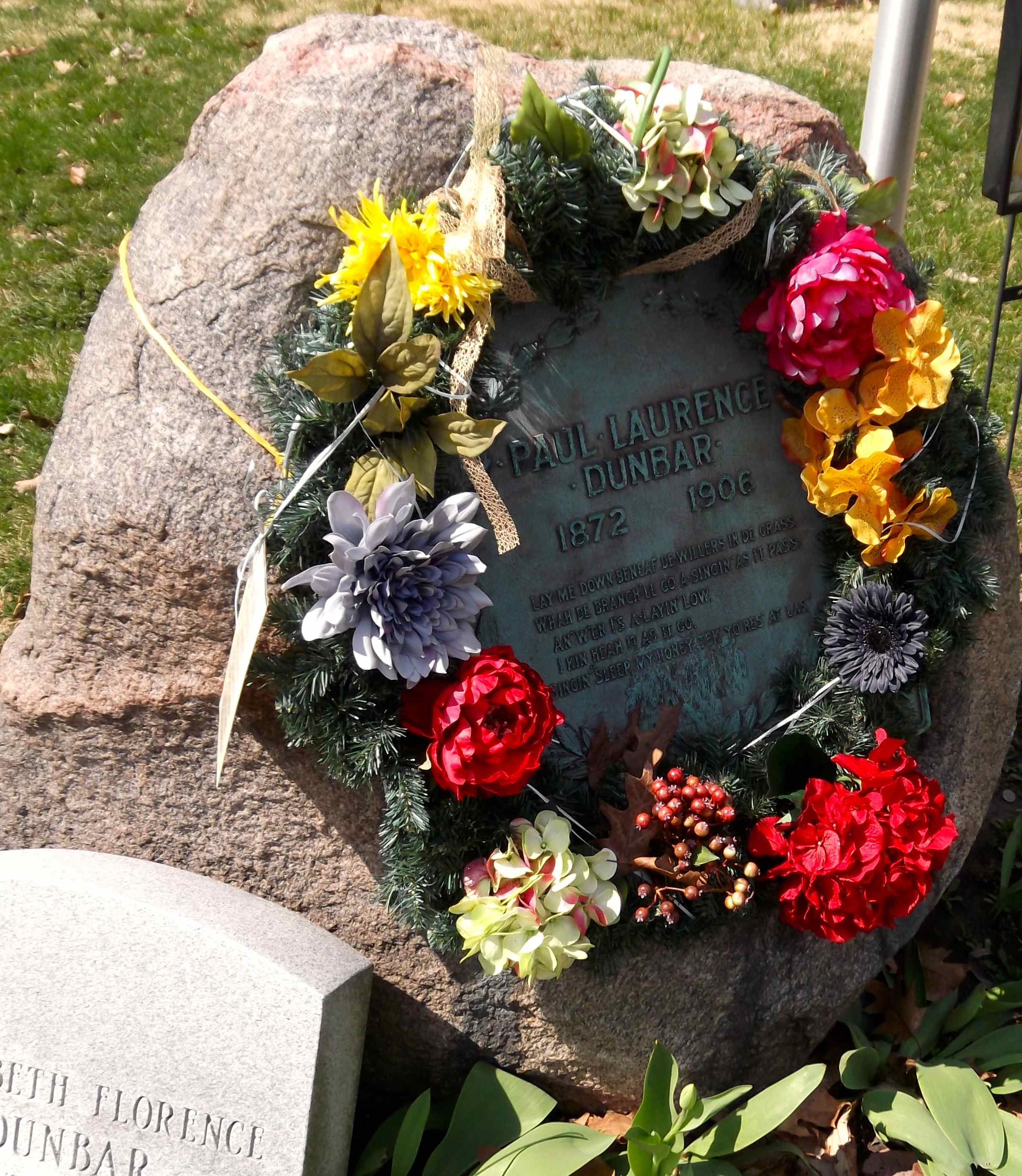 And very close to the Wright family graves is our famous Dayton author, Paul Laurence Dunbar.
Paul Laurence Dunbar, born in 1872, was a man who turned his imagination into prose and poetry. A classmate of Orville Wright, Paul was the only black man in his Central High School graduating class in Dayton. He was one of the first black writers of his time to get national attention. In poems, he was able to tell of daily black life, using the Southern Negro dialect. He published his first book of verse, 'Oak and Ivy' in 1883.
Gypsy
In 1856, Owen Stanley, king of gypsy tribes in England, came to the U.S. with many of his group because England was so thickly populated. He wanted to make Dayton his permanent home.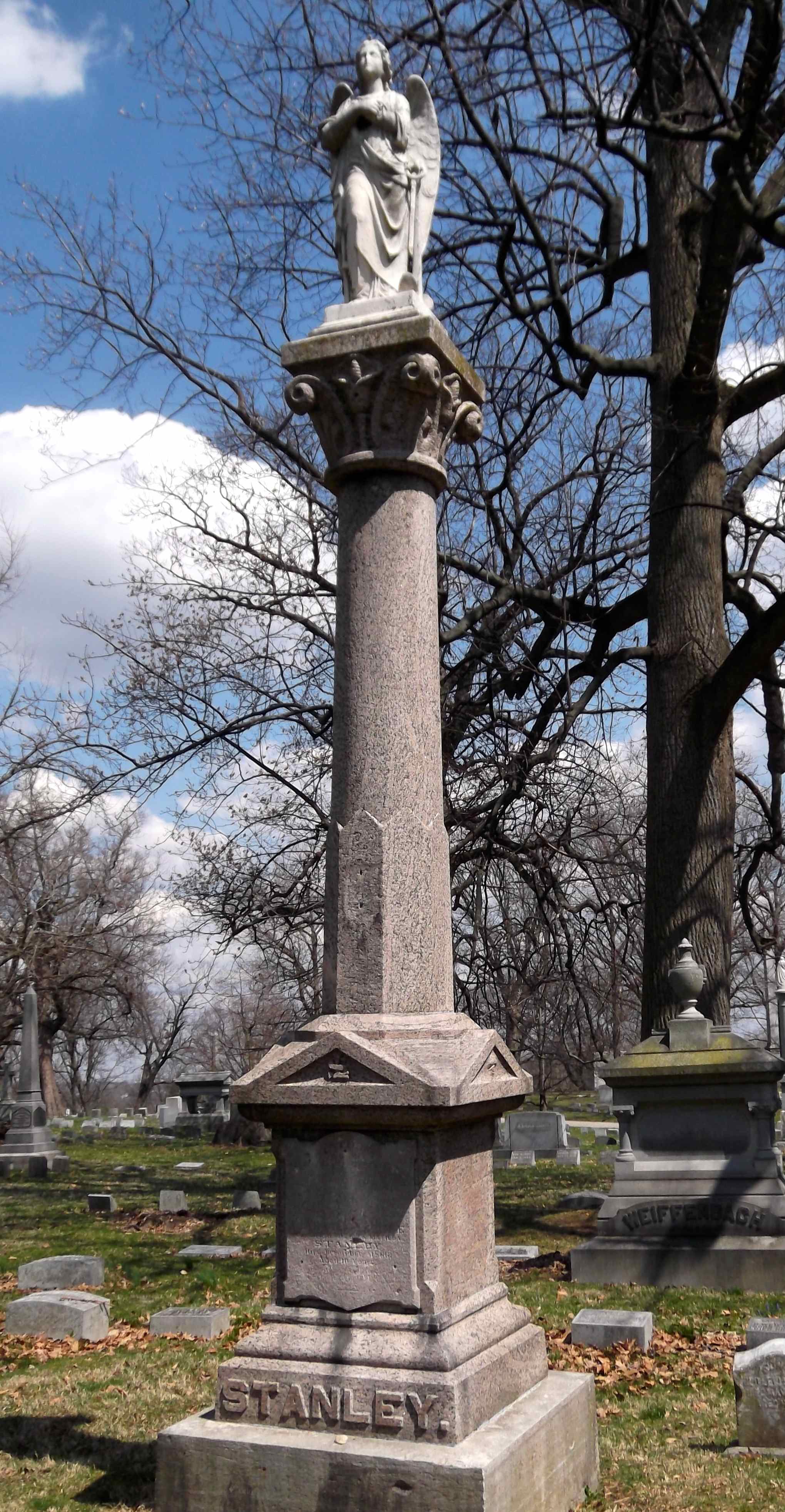 Gypsies were a group of nomadic people whose ancestors are said to have originated in Eastern Europe. Within their groups they have rulers, sometimes women, who decide what is best for their tribe. The Gypsy Queen of the U.S., Matilda Stanley, was royally buried at Woodland Cemetery in 1878. It is rare that such royalty would be buried here, or that an American clergy would preach at the funeral of a queen, but that happened.
Top View
You do need to go up to the top of the highest hill and you will see the Lookout Tower. You have to go up the steps because you can then see the city of Dayton.
Bee Hive
This unusual beehive, or skep, is a monument marking the final resting place of Daniel Beckel, who lived from 1814 to 1862. Daniel helped to start the first Dayton bank. In funerary, or monument art, a beehive represents having good character and promising "abundance in the Promised Land."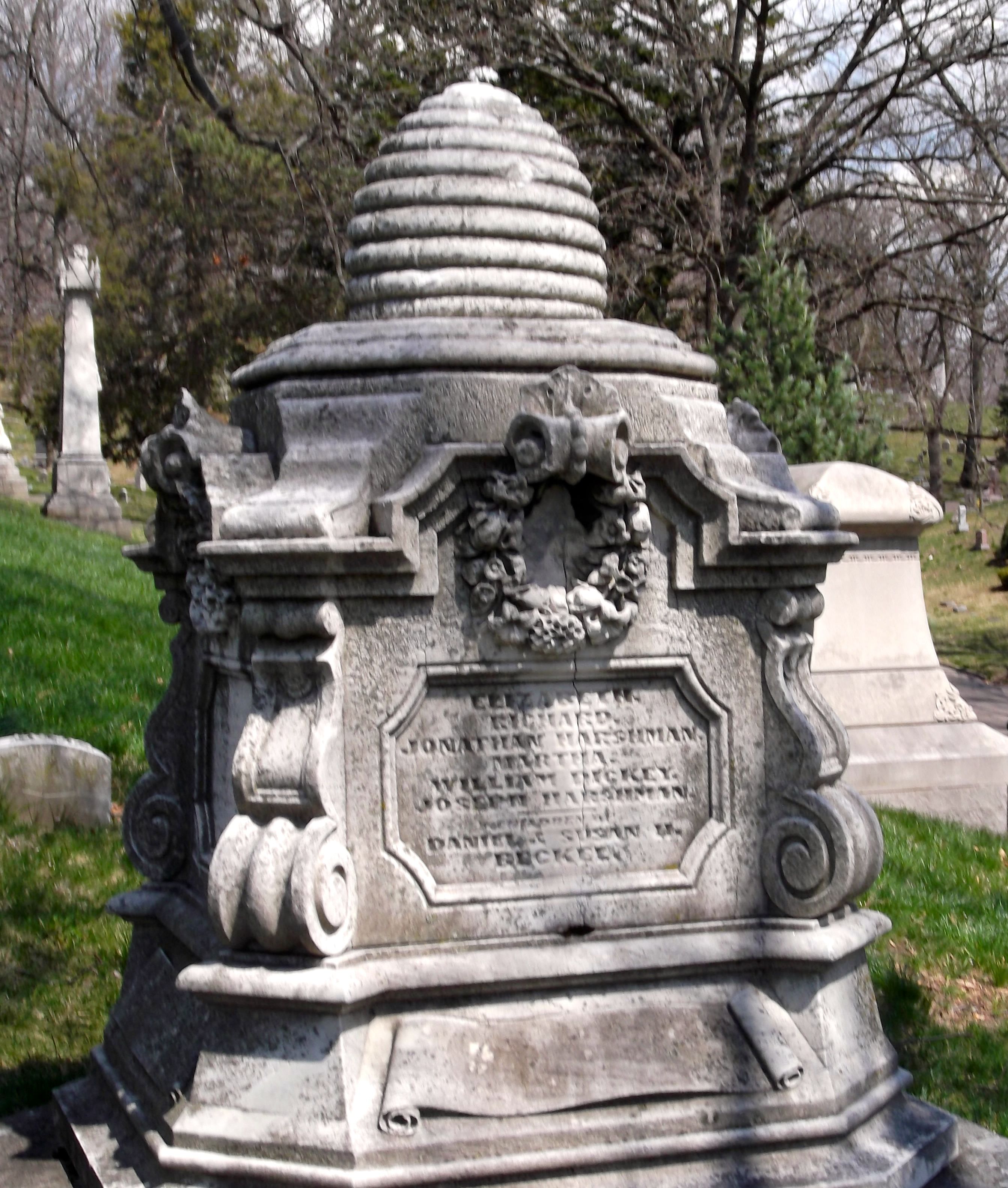 Barker
This cemetery is filled with so many interesting and amazing memorials….and we found this one who is remembered by the "Barkers."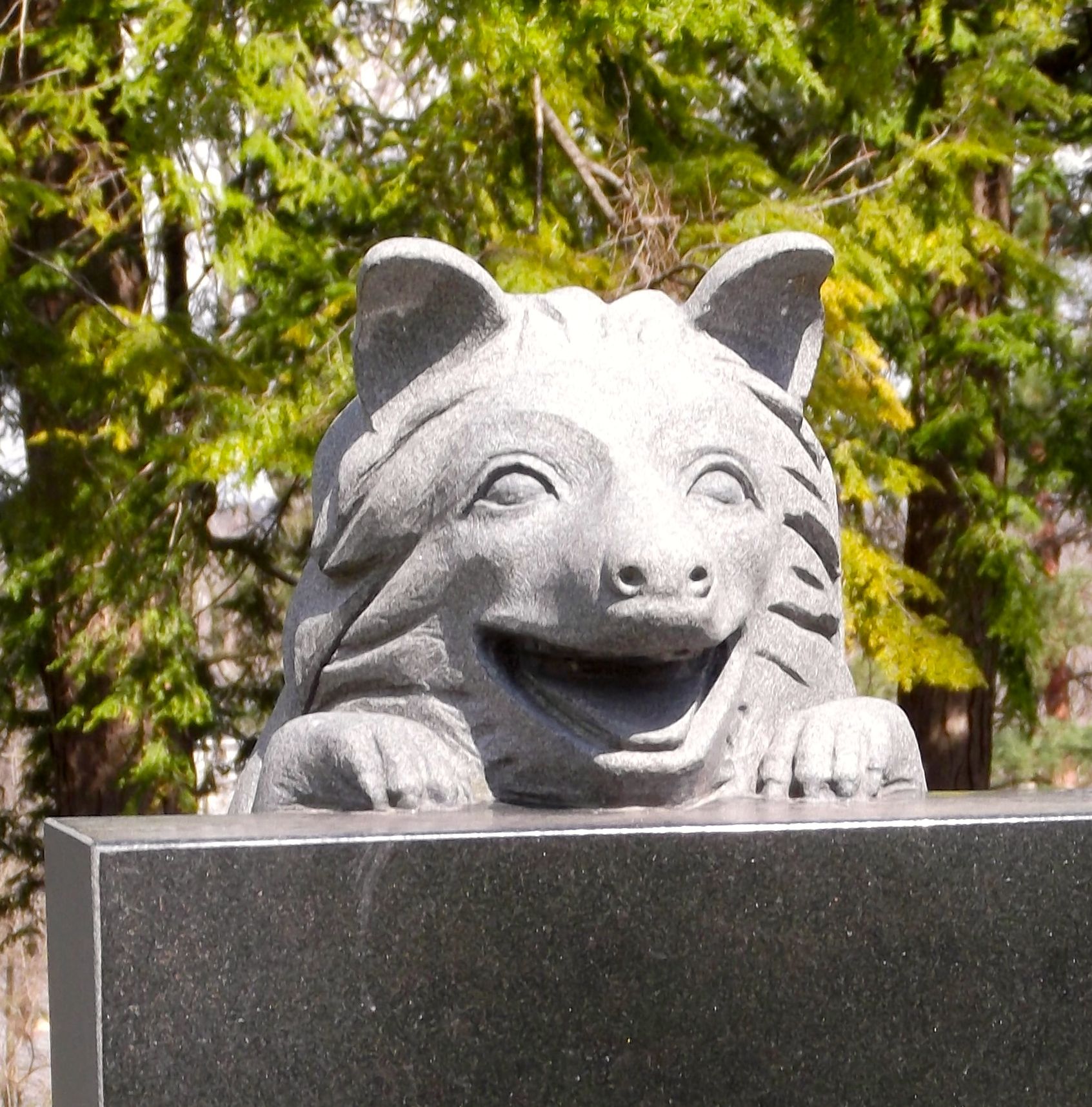 The best way to find these is to get the Woodland Cemetery Map and you can find it on their website or ask anyone in the office.
Read more about Woodland Cemetery & Arboretum
Please Note:  The Dayton CVB has compensated me for my thoughts on Woodland Cemetery & Arboretum.