For all you 'foodies' out there, this is for you! Whether you are a local or from out of town, you should definitely check out these Top 10 restaurants in Montgomery County, according to Yelp. These restaurants all offer a wide variety of menus, cuisines, and atmospheres—and without a doubt they will leave you wanting more!
We've put together, with help from Yelp, a list of the 'Top 10 Best Places to Eat in Montgomery County.' See the list below and don't forget to tag us in all of your Dayton food pictures with #discoverdayton!
*Find out more info by clicking on the names of the restaurants below*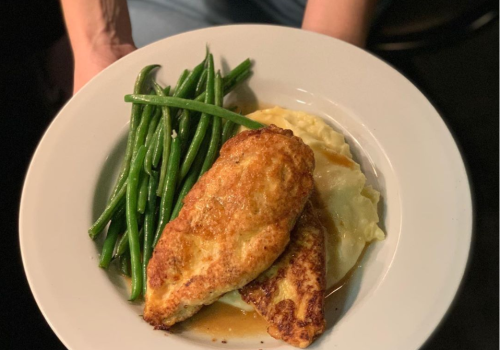 A "finer diner" -mid-priced Oregon District neighborhood restaurant offering seasonal American cuisine. Classic and familiar dishes are infused with creative and unexpected twists, served fresh from the farm to the table.
Known For:
Meatloaf dinner mashed potatoes | veg of the moment | demi-glace (gluten-free possible) and poutine | crispy herbed fries | melted cheese curd | brisket gravy. Gluten free, vegan, and vegetarian options available.
Open For:
Dinner Tuesday-Thursday, 4:30p-10:00p. Friday & Saturday, 4:30p-11:00p. Closed Monday and Sunday.
Yelp Insight:
"Corner Kitchen delights. From the GRIST pasta and focaccia, amazing salads, unbelievable macaroni and cheese to the inventive entrees, Corner Kitchen is one of our favorite places to dine in Dayton." – Yelper Michelle H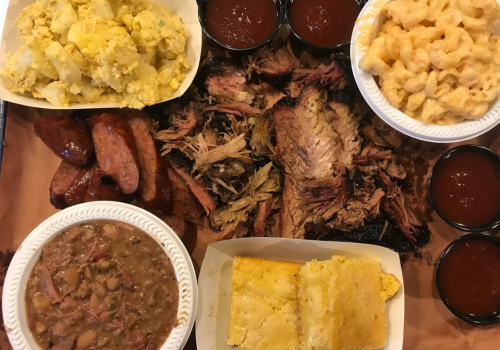 Specializing in South Texas Mesquite Smoked Authentic BBQ and handmade all-natural sides.  
Known For:
Mesquite smoked brisket, complimented with mesquite smoked beef ribs, pulled pork St. Louis and baby back pork ribs and smoked free range chicken.
Open For:
Closed Monday & Tuesday. Wednesday, 11:00a-7:30p. Thursday, 11:00a-8:30p. Friday & Saturday, 11:00a-10:00p. Sunday, 10:00a-5:00p. 
Yelp Insight:
"If I could give this place more than 5 stars I would! We wanted to try something new for lunch and searched Yelp. Texas Beef and Cattle Company showed up and we decided to give it a try. We ordered the family plate with brisket, pulled pork, and sausage (jalapeño cheddar) and sides of Mac and cheese and tater salad. Everything was delicious"- Yelper Melissa S.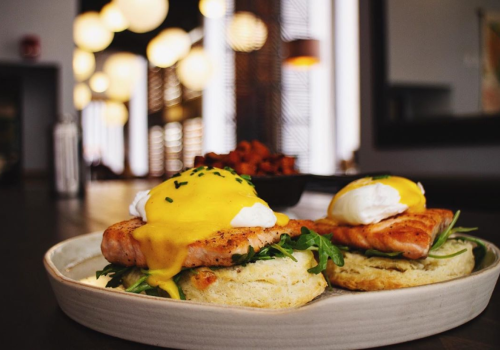 A full-service farm-to-table brunch and dinner restaurant and craft bar, bringing a fresh approach to food and community in Dayton.
Known For:
Locally roasted coffee, full bar with unique cocktails, gluten free fare, and kids eating free!
Open For:
Closed Monday. Tuesday-Wednesday 8:00a-3:00p. Thursday-Saturday, 8:00a-3:00p, 5:00p-10:00p. Sunday 8:00a-3:00p.
Yelp Insight:
"Great service! Great food! Great cocktails! Thank you I will be back! Very soon!!
  I ordered the salmon eggs Benedict and it was fantastic." – Yelper Aaron V.
Fresh, fun, seasonal eclectic American food + drinks featuring an outdoor patio in Dayton's historic Oregon District.
Known For:
Seasonally changing menu featuring food that changes with the seasons that include local farm-to-table produce. Family Style Fried Chicken dinner featuring local, free range fried chicken on Sunday evenings.
Open For:
Closed Monday. Tuesday-Thursday 5:00p-9:00p. Friday-Sunday,10:00a-3:00p, 5:00p-10:00p.
Yelp Insights:
"One of our favorite places in the Oregon District - especially for a date night or weekend bunch. We love the local, farm-to-table options that cater to all dietary restrictions and allergies. Our favorites are the shrimp and grits, beignets (a must have) and the fried chicken dinner. All in a cozy, friendly and warm environment!" - Yelper Daniel D.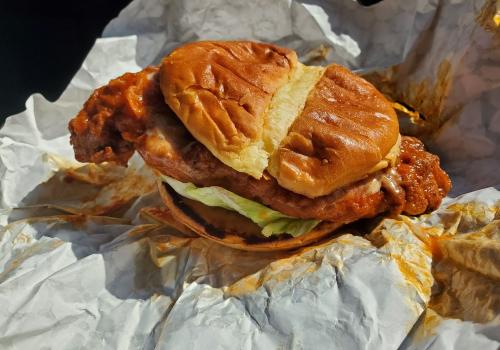 Serving southern fried chicken breast sandwiches, wings, fries and desserts!
Known For:
The Chickenhead Sandwich (Boneless chicken breast with pickled onions served on a buttered toasted bun), lemon pepper sauce and sweet potato waffle fries.
Open For:
Open daily, Sunday- Thursday 11:00a-7:00p. Friday-Saturday 11:00a-9:00p.
Yelp Insights:
"This is the best damn chicken sandwich anywhere ever. Waffle fries are top notch. Service is fast and friendly. Gonna dream about this sandwich tonight. Truly a masterpiece. I'm going to literally applaud the next time I walk in there (which will probably be like tomorrow)." – Yelper Branden F.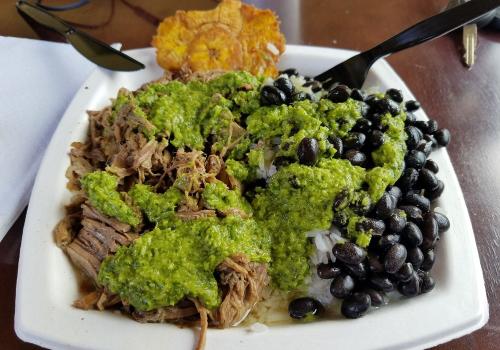 Simple yet flavorful Colombian comfort food with three locations spread out throughout Montgomery County. All dishes are prepared on site from scratch with fresh ingredients.
Known For:
Colombian Platter (combination of rice, beans, meat, one sauce, and one plantain), arepas (savory, gluten-free, white corn-meal patty stuffed with your favorite filling(s) and one sauce.
Open For:
Monday-Thursday, 11:00a-7:00p. Friday & Saturday 11:00a-9:00p. Sunday, closed.
Yelp Insights:
"Astoundingly good food. Huge portions. And the staff was so friendly and helpful. We couldn't wait to go back! The Columbian platter was a huge amount of food. Highly recommend the cilantro sauce."
 -Yelper David S.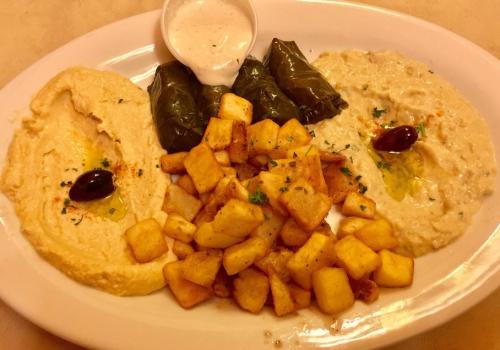 A local Mediterranean Grill that serves an authentic Greek cuisine for reasonable prices.
Known For:
Shish Kabobs (sirloin steak), gyros, and platters.
Open For:
Monday-Thursday, 11:00a-2:30p, 5:00p-8:00p. Friday, 11:00a-9:00p. Saturday 12:00p-9:00p. Closed Sunday.
Yelp Insights:
"This place is sooooo good it doesn't even make sense. The Shish Kabobs are ridiculously good, and best hummus I've ever had... actually everything is so good. If you haven't been, go! And get the Shish Kabobs" -Yelper B D.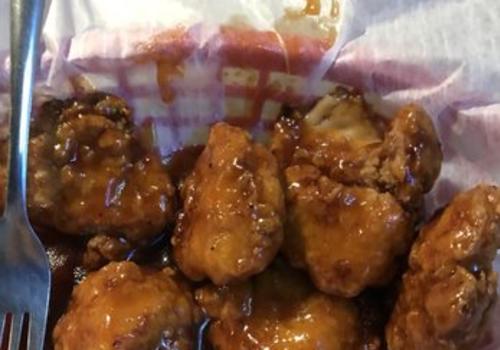 Snickers Bar & Grill
Bar and grill serving American style dishes, some may even call it a hole-in-the-wall but a true gem at that!
Known For:
Smoked beef brisket, rack of ribs, fried pickles, and sides such as mac and cheese and potato wedges.
Open For:
Sunday-Thursday, 11:00a-12:00a. Friday & Saturday, 11:30a-2:30a.
Yelp Insights:
"Delicious food! We had ribs, boneless wings, and many other items. Nothing disappointed. Joe smokes the meat to perfection! Sides were cole slaw and potato salad that was as good as Grandma makes. Fried pickles were coated nicely and very tasty. Mac and cheese was very cheesy and seasoned fries were krispy goodness." -Yelper Wanana M.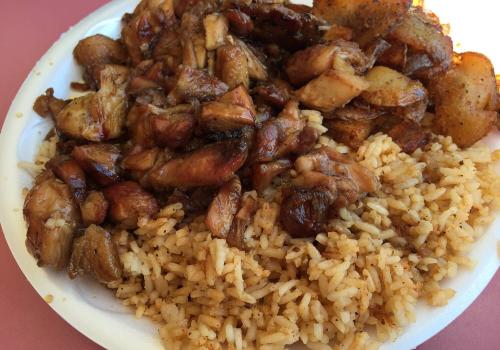 Counter-serve spot offering a chicken-focused menu of sandwiches, wraps & entrees.
Known For:
Bourbon chicken, blackened chicken, and Cajun fries.
Open For:
Monday-Saturday, 11:00a-9:00p. Closed Sunday.
Yelp Insights:
"They deserve more stars, the food is fresh, hot and delicious. Today is my first time trying it and I'm starting to wonder why I have never eaten there before. This will certainly be my most favorite lunch spot in Dayton. Bourbon Street Grill Get in My Belly!" -Yelper Brittney F.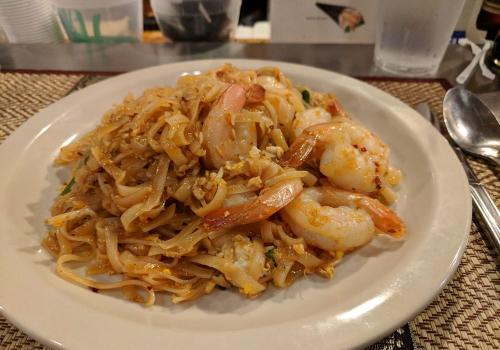 Upscale Thai restaurant serving Thai dishes, sushi, wine and craft beer.
Known For:
Pad Thai (A combination of stir-fried rice noodles, ground peanuts, bean sprouts, green onions and egg). And Singapore noodles (Thin rice noodles stir-fried with baby corn, carrots, celery, onion, green onion, egg and yellow curry powder).
Open For:
Monday-Friday, 11:30a-2:30p, 5:00p-9:30p. Saturday, 5:00p-10:00p. Sunday, 5:00p-9:30p.
Yelp Insights:
"The best Thai food we have ever had. Period. From the gyoza, to the Pad Thai and Singapore Noodles...holy wow! We decided to eat there for our anniversary and we could not have made a better decision.  The entire staff was great; fantastic host staff, bartenders and waitstaff. Our waiter was very helpful and suggested great entrees. I highly recommend you give then a try." -Yelper Steve P.