Summer Restaurant Week 2020
Summer Restaurant Week. The Miami Valley Restaurant Association's Restaurant Week is a chance for dozens of local restaurants to show off new dishes and offer you a chance to see what they can do.
Every restaurant approaches the week differently, but overall, you'll be able to pick up a three-course meal for $20.20, $25.20, or $30.20 at many of the Dayton areas' finest restaurants. This year, many restaurants will also be offering carryout and delivery in addition to dine-in. Below are the participating restaurants and their menus.
Amber Rose Restaurant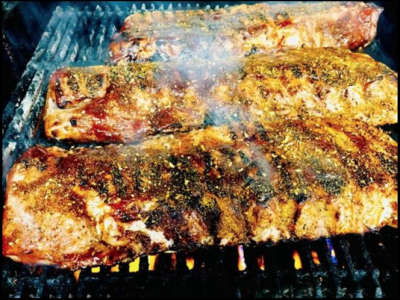 Tuesday to Saturday only
Dine-in, carryout and delivery available
First Course
Please Choose 1

BBQ Jalapeno-Bacon Angus Beef Slider
Fresh Angus beef, jalapeno bacon topped with white cheddar cheese, house made BBQ sauce and crispy onion rings on a bakery fresh bun.

Strawberry Spinach Salad
Fresh baby spinach tossed with fresh strawberries, feta cheese, red onions and our house-made raspberry vinaigrette dressing

Entrée Course

BBQ Ribs – 20.20
Slow cooked fall off the bone baby back ribs smothered in our house-made BBQ sauce and served with pub fries

Bone in Pork Chop – 25.20
Thick cut bone in apple-wood smoked pork chop topped with apple cinnamon glaze and served with roasted Brussel sprouts with bacon balsamic glaze

Filet Migon – 30.20
Fresh Angus beef grilled and topped with herb butter and served with roasted Brussel sprouts with bacon balsamic glaze

Dessert Course
Banana Fosters Bread Pudding
Meadowlark Restaurant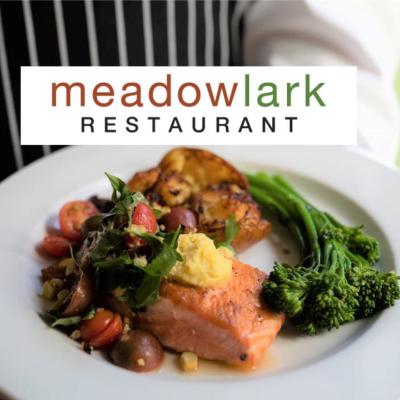 Tuesday thru Saturday, July 21 – 25 Dine-in or Carry-out
4 courses for $30.20
MENU
Amuse Bouche
Cheesy Shrimp Spread on Crackers

Appetizer Course Choices
Mexican Grilled Street Corn with all the Trimmings

Watermelon, Tomato and Cucumber Salad with Mint, Cashews, and Nuoc Cham

Main Course Choices
Poached then Grilled Local Zucchini with Potatoes, Corn, Cherry Tomatoes and Spinach, slathered with Old Bay-Nori Butter

Fresh Corn Griddle Cakes with Blackened Salmon Fillet and Poblano Pepper Cream

Crunchy Chicken Milanese with Italian "Gravel", Pasta with Butter and Parmesan, and Lemony Arugula Salad

Grilled Summer Pork and Vegetable Skewers on Our Favorite Skillet Rice

Dessert Choices
Black Bottom Caramel Pudding

Beachcomber Pie with Saltine Crust

Louisiana-style Root Beer Float
Watermark Restaurant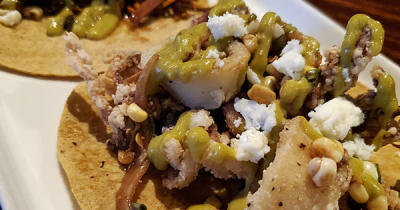 July 21 - 25 (TUESDAY TO SATURDAY ONLY)
Carryout also available

First Course

Calamari Taco (1)
Shagbark Mills tortilla with crispy calamari, roasted poblano vinaigrette, charred corn salsa, basil, and balsamic – GF

– or –

Green Salad
mixed greens, shaved parmesan, house-made croutons, basil buttermilk ranch – vegetarian / can be GF

– or –

Sweet Corn Cake
sweet corn cake topped with avocado-chipotle sour cream, smoked poblano drizzle, pico de gallo – vegetarian

– or –

Cup of Sweet Corn Bisque
fresh sweet corn bisque garnished with bacon and scallions – GF/vegetarian without garnish

Entrée

Grilled Swordfish – $30.20
atop summer succotash with sweet corn sauce and roasted tomatoes – GF

– or –

Korean Grilled Short-Ribs – $30.20
deliciously seasoned and served with cilantro lime basmati rice and crispy tempura green beans

– or –

Roasted Cauliflower Steak – $25.20
herb and panko crusted roasted cauliflower steak, served over cannellini beans
in a smoky tomato broth with spinach, roasted tomato and herbs – veg/vegan, can be GF

Dessert

Tres Leches Cake
traditional Mexican dessert topped with chopped pistachios

– or –

Summer Berry Pavlova
with fresh strawberries and blueberries, whipped cream and boozy Luxardo cherry syrup – GF
Chappy's Social House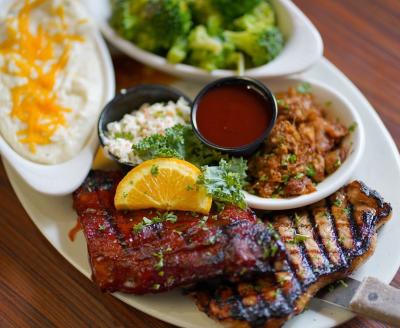 Dine-in and carryout available
FEATURE THREE COURSE DINNER - $20.20
Chappys Cajun Shrimp Boil

Homemade Cole Slaw to Start

Wild Caught Shrimp, Fresh Brentlinger's Corn, Smoked Sausage & Red Potatoes
Boiled in Cajun Seasonings, Lemon & Garlic and served with French Bread

Chappys Chocolate Texas Sheet Cake for Dessert

-OR-
Choose your Entrée – Three Course Dinner for $20.20
Brentlinger's Fresh Corn Chowder to Start

ENTRÉE:
(Served with choice of 2 sides)
1/2 Slab Slow Smoked BBQ Ribs USDA Choice Sirloin Steak
2 Pork Chops - Beer Brined or Grilled Beer Battered or Cajun Fried Shrimp
Bourbon Glazed Salmon Chicken and Waffles
Grilled or Blackened Mahi Mahi Chappys 4 piece Fried Chicken
Beer Battered Cod Smothered Chicken Breast
Boneless Chicken Breast – Grilled, Blackened, Fried or BBQ

DESSERT:
Chappys Chocolate Texas Sheet Cake
BUCKEYE VODKA FEATURE COCKTAILS – 8.95
Buckeye Cranberry Mule
Buckeye Spiked Spa Martini
Chop House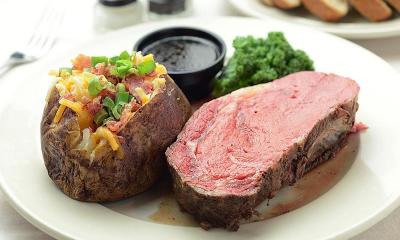 Dine-in, carryout and delivery available
Chop House Filet – Fork tender seasoned with our house seasoning, and served with a baked potato or a jumbo sweet potato. $25.20
Chop House Prime Rib – The best prime rib in town seasoned to perfection served with hot au jus, paired with a baked potato or a jumbo sweet potato. $20.20
Grilled North Atlantic Salmon –Char-grilled, seasoned with lemon pepper and topped with a seasonal garnish. Served with rice and steamed broccoli. $20.20
All of our Restaurant Week entrees are served with a choice of salad or soup, and finish dinner with our delectable Cheesecake.
El Meson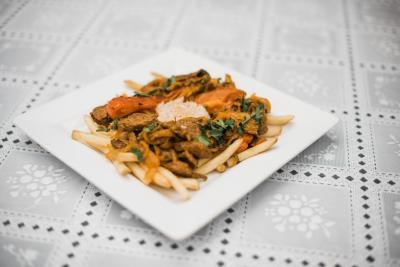 Wednesday, July 22nd to Saturday, July 25th only
First Course
Sopa – Gazpacho
A traditional Spanish (chilled) Soup with a tomato & cucumber topped with green peppers and toasted house made croutons
Or
Ensalada de Casa House Salad With a Tropical Mango Vinaigrette

Second Course (Select 1)
Cuban Garlic Pork $25.20
Pork Tenderloin marinated in sour orange, garlic, onion Mojo, cumin, & oregano. Served over sweet potato waffle fries with an Asian sweet & sour slaw on the side.

Curried Coconut Chicken $25.20
Boneless Chicken sautéed with red & green peppers, onions, coconut milk, curry, and cilantro. Served over sweet potato waffle fries with an Asian sweet & sour slaw on the side.

Vegetarian Meatballs $20.20
Spicy BBQ sauce with peppers on garlic rice and sesame seeds. Served with sweet potato waffle fries and an Asian sweet & sour slaw on the side.

Santa Fe Chicken Salad $20.20
Blackened chicken breast, assorted greens, corn, avocado, black beans, cojita cheese, corn chips, and peanut lime vinaigrette

Third Course
Guava Lemon Cake or Vanilla Ice cream with Caramel and Blackberries
*beverages, tax, and gratuity not included. *Dine in only.
Florentine Restaurant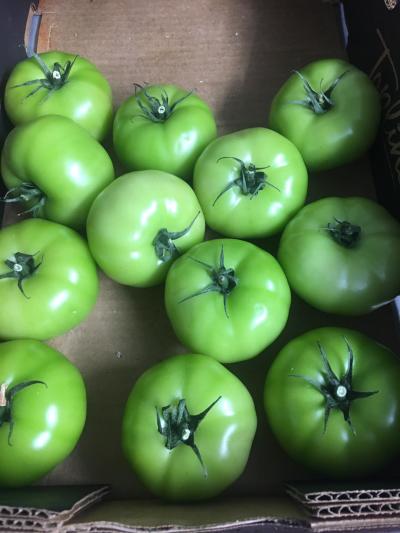 Wednesday 22nd - Sunday 26th only.  Dine-in and carryout available.
Appetizer: Fried Green Tomato
Entrée Selection
$20.20 – Seafood Salad
$25.20 – Chicken Parmesan
$30.20 – Sliced New York Pot Roast
Dessert: Peaches & Cream Pie

Drink Specials:
The Florentine Peach Cocktail. A Vodka-Bourbon Delight with Peach Infused Buckeye Vodka
$2 Bud Light Bottle or 16-oz draft
$2 Michelob Ultra Bottle
Please check back soon... more menus will be added as soon as they become available!