THURSDAY, May 27
FREE Drive-In Movie Night at the Dixie Twin Drive In
Featuring National Lampoon's 1980's VACATION and 70+ prize giveaways!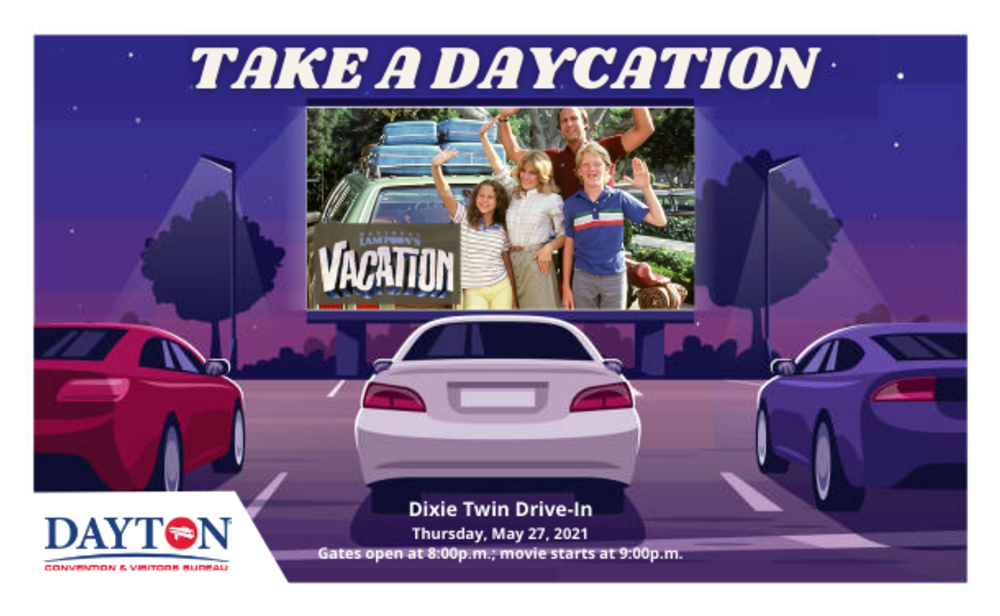 THURSDAY, MAY 27!
Pack up the car and head to the Dixie Drive-In (6201 N Dixie Dr, Dayton) for a night of fun and to celebrate National Tourism Week!
The Dayton Convention & Visitors Bureau is inviting you, your friends and family to enjoy a
FREE  NIGHT AT THE MOVIES, featuring the 1980's Chevy Chase classic National Lampoon's VACATION!
While you have VACATION on your mind, we'll be sharing a few short videos highlighting the amazing things to see and do "in your own backyard" during a Dayton Vacation, or as we like to call it, a DAYCATION!
Don't miss out on this party including:
Live Remote with Iheart radio's Jeff Stevens!
Amazing prize giveaways throughout the night!
(such as hotel stays, restaurant gift certificates, attraction admissions, pizza and more!)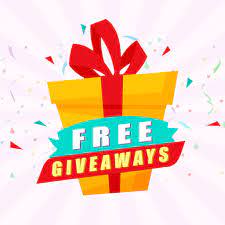 Take a Selfie with a Griswold look-alike station wagon!
"Cousin Eddie" will be on hand for your selfie!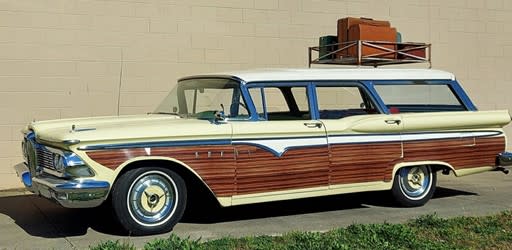 Dayton giftbag upon entry!
Thursday, May 27. Gates open at 7:30 p.m., movie starts at 9 p.m.
Concessions will be available at this safe socially distanced event.
National Travel and Tourism Week (NTTW) 2021 recognizes the POWER OF TRAVEL and the industry's role in bringing back our vibrant communities, restoring the U.S. economy, rebuilding our workforce and reconnecting America.
The #PowerOfTravel supports top-flight attractions.  Dayton is the Birthplace of Aviation and So Much More!  Click here to plan a future visit to incredible aviation attractions.
You don't have to go far to "get-away!"  The Dayton Convention & Visitors Bureau has compiled a robust list of "Daycation" opportunities packed with ideas for exploring and enjoying Dayton and Montgomery County!  And, you'll be helping our local economy by visiting local attractions, businesses, hotels, restaurants, and shops!
Inspirational Blogs
When the time is right, we look forward to visiting the amazing attractions, shops, and restaurants in Dayton and Montgomery County. Please check out our blogs to give you some inspiration for your future plans.
Plan a Future Visit
Plan a future visit to Dayton and Montgomery County's amazing attractions. We've compiled some great information to help you plan, when the time is right!