Welcome to Dayton
Known as  The Birthplace of Aviation and so much more!, Dayton is home to the Wright Brothers, the Dayton Aviation Heritage National Historical Park, the Wright family mansion Hawthorn Hill, the National Museum of the U.S. Air Force (the world's largest and oldest military aviation museum and the state's most visited free tourist attraction!), and Wright-Patterson Air Force Base where scientists and engineers at the Air Force Research Laboratories are developing the latest in aerospace technology. For more information and to access a digital copy of the 2018 Destination Dayton Visitors Guide click here. In recent years, Dayton has been known as the home to the First Four. The play in games for March Madness, NCAA Men's D-1 basketball tournament are held at UD Arena. Dayton/Montgomery County, located at one of the busiest crossroads of America, where I-75 north/south meets I-70 east/west, also boasts an international airport serviced by the major carriers. Accessible, affordable, Dayton/Montgomery County offers world-class attractions, diverse accommodations, fantastic arts and culture performances, beautiful parks with bike and recreation trails, a variety of sporting venues and events, plus fabulous shopping and dining.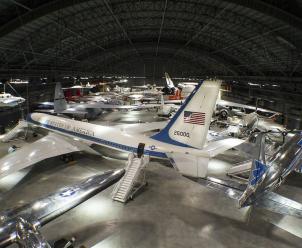 The world's largest and oldest military aviation museum is a must see in Dayton! Featuring 19 amazing acres of indoor exhibits and over 340
LEARN MORE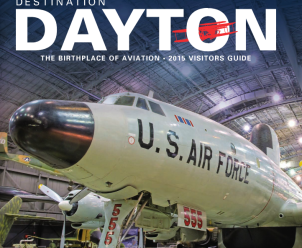 Download the latest copy of our visitors guide! We can also mail you a printed version too.
LEARN MORE