About Dayton
Whether you're planning a meeting or a visit, Dayton/Montgomery County is your destination!
Known as The Birthplace of Aviation and so much more! Dayton features a fantastic array of big city amenities coupled with midwestern charm and hospitality. Located at the Crossroads of America where I-75 north/south meets I-70 east-west, Dayton/Montgomery County is the perfect destination for meetings, conventions, reunions, youth and amateur sports tournaments, group events, family vacations and weekend stop-overs. It's Ohio travel at its best.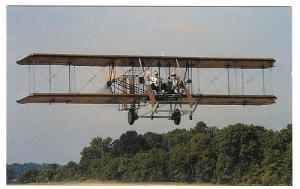 When you visit our city you'll be amazed by our collection of world-class attractions, arts and culture and historical sites, fantastic venues, a thriving downtown area, beautiful parks, 300+ miles of bike trails, a variety of sporting venues and events, and fabulous shopping and dining. Explore Ohio travel and book a Dayton vacation today.