Read Below To See Why Faith Based Groups Love Dayton!
Read Below To See Book Worry Free (no attrition, no cancellation fees) In Dayton Information.
When the Time is Right - We Can't Wait to Welcome You
Times have changed for faith-based events in Dayton and Montgomery County. The one thing that hasn't changed is the Dayton Convention & Visitors Bureau's commitment to welcoming events (old and new) when the time is right. We will rise up together.
Book Worry Free Deals In Dayton! -- See Below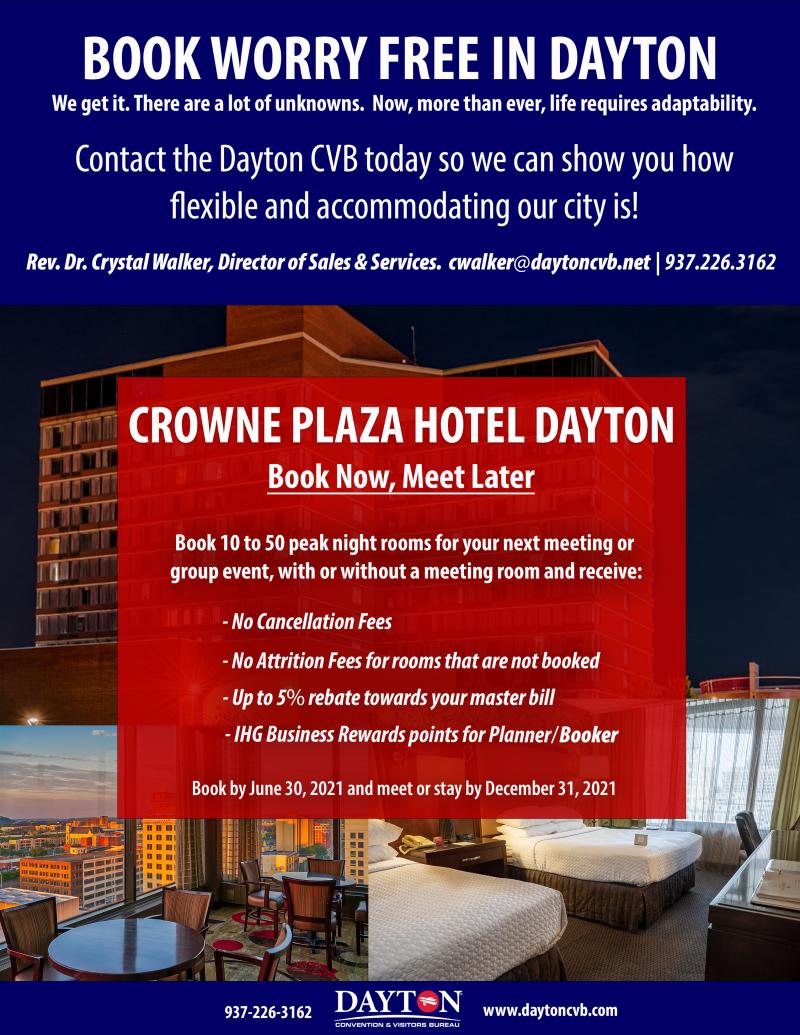 Faith Based Groups Love Dayton
Let your spirits soar in the Birthplace of Aviation. Boasting churches of all denominations, as well as the United Theological Seminary, Dayton is a perfect place to host your religious event or spiritual retreat.
We have world-class facilities that can accommodate groups of many sizes. We welcome groups with open hearts and open minds.
Our location at the Crossroads of America, the intersection of Interstates 70 & 75, is easily accessible. Over 50% of America's population lives within 500 miles. Additionally, religious groups will find that Dayton's pricing is highly competitive and will appreciate the CVB's many complimentary services.
We have a solid track record of hosting events such as:
Youth For Christ

Muslim - Arab Youth Association

B'nai B'rith

InterChurch Holiness

Aldersgate Renewal Ministries

American Baptists

And many more