Dayton's LGBTQ+ Community 
Dayton, Ohio is a nationally recognized leader in supporting equality on the basis of sexual orientation and gender identity. There are approximately 27,000 LGBTQ people of all ages in Dayton and Montgomery County, Ohio. The City of Dayton consistently receives perfect scores on the Municipal Equality Index. This annual index is compiled by the Human Rights Campaign, the nation's largest LGBTQ advocacy organization. Dayton's perfect score reflects its anti-discrimination ordinance, inclusive employment policies, law enforcement practices, municipal services and equality leadership.

Dayton was also named an All-Star City for lesbian, gay, bisexual and transgender rights. The All-Star status results from earning a score higher than 80 despite being located in a state without protections for LGBTQ people.

June is Pride Month, and you can read more about Pride events across the Dayton region here.

Please take a moment to learn more about Dayton's LGBTQ Community:
| | | |
| --- | --- | --- |
| | | |
| The Greater Dayton LGBT Center creates programs that enhance the lives of sexual minorities in the Miami Valley. The Center is an association run entirely by volunteers and receives support from individual donors, area business, other non-profit organizations and from annual memberships. | The Dayton LGBT Film Festival has been bringing the best and newest of LGBT cinema to the Miami Valley for well over a decade. The organization has brought close to 200 feature length and short films to Dayton since its inception, and hosted over 20 guest artists. | Dayton, Ohio is home to The Rubi Girls, a dynamic, close-knit troupe of professionals who have been performing since the late 1980's. The Rubi Girls are proud to announce that they have now helped to raise over $1,000,000 for HIV/AIDS and Gay-related causes! |
|   |   |   |
| |   | |
| The Dayton Gay Men's Chorus is committed to continually reaching for excellence in choral music. DGMC offers a broad repertoire in a variety of visible and accessible venues, forges community partnerships, and educates the community at large about the value of diversity. |   | Public Health – Dayton & Montgomery County has launched a new program called LGBTQ Health Initiatives to inform, educate and empower people to understand the impact of health disparities in the LGBTQ community. |
|   |   |   |
| | | |
| The City of Dayton received a 100/100 score on the 2022 Municipal Equality Index. This annual index is compiled by the Human Rights Campaign, the nation's largest LGBTQ advocacy organization. | "Advocate" magazine listed Dayton No. 1 on its "Queerest Cities in America" in 2015. | PFLAG Dayton is proud to offer a strong group of Friends and Families to support the LGBT community at large. |
Dayton earns high score on LGBTQ+ inclusion​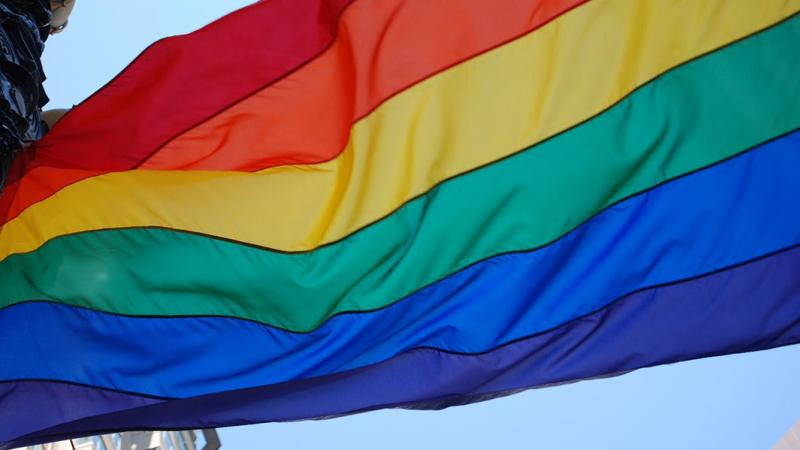 Dayton earned the highest score possible on LGBTQ equality for the fourth consecutive year.
The city earned its highest scores on nondiscrimination laws in employment, housing, public accommodation and a ban on youth conversion therapy, and law enforcement practices in the 2020 Human Rights Campaign's Municipal Equality Index, according to a release from the city: continue reading here.
Welcome to LGBT Meeting Professionals Association

The LGBT Meeting Professionals Association (LGBT MPA), a 501(c)3, is the first and only organization solely committed to connecting, advancing, and empowering the LGBT+ meeting professional. While the LGBT community is well known for its inclusive and diverse culture, LGBT MPA provides the opportunity for our unique voices to be uplifted, representing and educating the industry on a broad range of topics pertaining to inclusion and diversity. Our research-driven data provides a more meaningful understanding of our community while sharing best practices for industry leadership.    As a community-based association, with an international membership, we provide exposure across all established meeting sectors. As an inclusive association, we provide an opportunity for all meeting professionals to be a part of the larger goal of inclusion throughout the industry. 
Vision Statement - Creating a Global Events Community Where All are Equal, Included and Welcome.
Mission Statement - LGBT Meeting Professionals Association is committed to connecting, advancing, and empowering the LGBT+ meetings and events community through education, research and idea exchange.
Seeking to move meetings towards a more inclusive and diverse space, the LGBT Meeting Professionals Association (LGBT MPA) honors LGBT+ meetings and event professionals and allies  
lgbtmpa.com
.
The Dayton Convention & Visitors Bureau can assist you with planning an event! Contact our sales team at 937-226-8211. We look forward to serving you!