Golf
Public Courses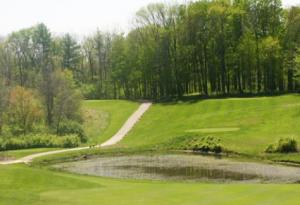 In addition to renowned private greens, the Dayton area offers many beautiful public courses. Please see a list of public Dayton golf courses below:
Cassel Hills Golf Course
201 Club House Way
Vandalia, OH 45377
(937) 890-1300
Community Golf Course
2917 Berkley Avenue
Kettering, OH 45409
937-293-2341
Jamaica Run Golf Club
8781 Jamaica Road
Germantown, OH 45327
937-866-4333
Kittyhawk Golf Center
3383 Chuck Wagner Lane
Dayton, OH 45414
(937) 237-5424
Madden Golf Course
2100 Nicholas Road
Dayton, OH 45417
(937) 268-9275
Meadowbrook at Clayton
6001 Salem Avenue
Clayton, OH 45315
(937) 836-6353
Moss Creek Golf Club
1 Club Drive
Clayton, OH 45315
937-837-4653
Mound Golf Course
757 Mound Road
Miamisburg, OH 45342
(937) 866-2211
Pipestone Golf Course
4344 Benner Road
Miamisburg, OH 45342
937-866-4653
The Golf Club at Yankee Trace
10000 Yankee St. 
Centerville, OH 45458
(937) 438-4653
Frisbee/Disc Golf
Looking for a twist on the average golf game? Try your hand at Frisbee Golf. Two free Dayton golf courses can be enjoyed in the area. One is located at Englewood MetroPark (937-275-PARK).
Disc Golf Course
The 18-hole disc golf course is positioned under mature trees next to the lake. The course has mowed fairways on rolling hills that are surrounded by a foot of rough. Dense forest with vast wildlife surrounds the park, creating a peaceful and enjoyable experience. It features Fly18 tee-pads with DisCatcher baskets.
Indian Riffle Park
The 18 hole disc golf course at Indian Riffle Park is a favorite among area disc golf players. The course is fairly open beneath mature trees. The course travels around Indian Riffle Park and the Kettering Recreation Complex. The course is open for play, free of charge, from dawn to dusk.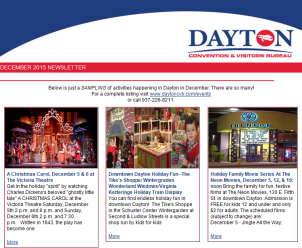 Want to know what's going on in Dayton? Looking to keep up with the latest Dayton, Ohio news? Sign up for our E-Newsletter!
LEARN MORE