Dayton Sample Itineraries
From history to science, arts, theater and fine dining, Dayton and Montgomery County's offerings will amaze you.
A DAY IN DAYTON
9 A.M.
Begin your day at National Museum of the United States Air Force (937-255-3286), the world's oldest and largest military aviation museum.  Exhibits run the gamut from the Wright Brothers' legacy to today's modern aircraft and space travel – and admission is free!  During your visit, stop in the connected National Aviation Hall of Fame (937-256-0944), to discover and be inspired by famous pioneers in flight.  Embark on an incredible journey by entering the Race to Dayton's Amazing Aviation Places Passport Program.  Pick up your passport at the National Museum of the U.S. Air Force, then visit Dayton's most prized aviation heritage sites – having your passport stamped at 7 of the 14 sites listed qualifies you for a souvenir "Wilbear Wright" aviator teddy bear.
NOON
When it's lunchtime in Dayton, an expanse of selections awaits.  You'll think you arrived in South America stopping at El Meson (937-859-8229),  a destination restaurant that serves exotic tapas and spicy entrees.  Or take an Eastern European culinary tour at the Amber Rose (937/228-2511), which offers sauerkraut balls, Hungarian chicken paprikash, schnitzel and other hearty dishes.
1 P.M.
After a great meal, get ready to explore the earth and beyond at the Boonshoft Museum of Discovery (937-275-7431), an interactive science center.  Learn about animals at the Discovery Zoo, which features river otters, a Burmese python, meerkats, and other fascinating species, or try your hand in learning activity stations at Science Central.  If you prefer you can spend your time at SunWatch Indian Village/Archaeological Park (937-268-8199), a reconstructed village and interpretive center that showcases how the fort Ancient Indians lived more than 800 years ago.
3 P.M.
Delve further into Dayton's aviation history at the renowned Dayton Aviation Heritage National Historical Park interpretive centers and landmark sites (937-225-7705).  Before you leave, don't forget to have your Race to Dayton's Amazing Aviation Places passport stamped!  When you have visited 7 aviation heritage sites, pick up your souvenir teddy bear at the Wright-Dunbar Interpretive Center.
5:30 P.M.
When it's time for dinner, the biggest challenge you'll face is deciding where to go.   Eat at one of the country's great steakhouses, the Pine Club (937-228-5371), or head to Jay's Seafood (937-222-2892) for the freshest fish in town.
7 P.M.
Dayton is known for its robust art scene. Take in Broadway Series shows or enjoy performances by the Dayton Opera, Dayton Ballet and the Dayton Philharmonic at the Benjamin and Marian Schuster Performing Arts Center (937-228-3630). The Victoria Theatre (937-228-7591) hosts numerous performances, from kid-friendly shows to touring authors, comedians, and musicians. The Dayton Art Institute (937-223-5277) has a world-class permanent collection, hosts numerous special exhibitions and is home to a nationally recognized children's Experiencenter.
Visitors looking to peruse art galleries, delight in comedy clubs, enjoy restaurants and nightlife and shop at independently owned stores will find just what they're looking for in the Oregon Arts District. This eclectic entertainment district is home to dozens of local restaurants, shops and other destinations, including The Neon (937-222-SHOW), an independent theater showing foreign and independent flicks.
Take in a Dayton Dragons game (937-228-2287) and root for the team that broke an all-time sports record in 2011 for the highest number of sold-out home games. If you want to enjoy the great outdoors, you can enjoy interactive fountains and beautiful landscaping at the riverfront RiverScape Metro Park (937-274-0126). In the summer, the park hosts festivals and other entertainment, and you can rent bikes and even kayaks. In the winter, RiverScape is home to a large ice skating rink.
Let us do the planning for you!
If you're planning a visit to the Dayton area, check out our sample itineraries for suggestions on great activities, events and attractions to take in during your stay.
To discover why Dayton is called the Birthplace of Aviation, enjoy a full day of activities with our Aviation Buff itinerary. See everything the downtown core has to offer with the unforgettable Downtown itinerary. Last but certainly not least, pack your day with lasting memories with our Family Fun itinerary.
Choose your preferred sample itinerary now.
Can't decide? Choose both!
For our Aviation Enthusiasts: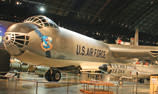 Dayton is an aviation enthusiast's dream. Follow this itinerary for a look at why Dayton is called the Birthplace of Aviation! Click Here for the itinerary.
For our Fans of Fun: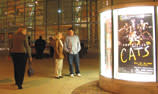 Hit the ground running – this sample itinerary is packed with cultural pursuits, outdoor adventures, and amazing nightlife. Click Here for the itinerary.
Check out our Meeting Planner and Group Tour Itineraries: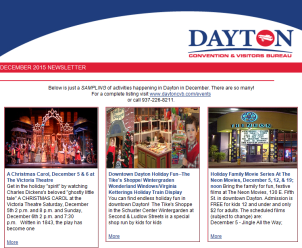 Want to know what's going on in Dayton? Looking to keep up with the latest Dayton, Ohio news? Sign up for our E-Newsletter!
LEARN MORE