Culture Works
Culture Works is a nonprofit regional arts agency that provides a unified voice for all the cultural organizations and activities in the Dayton Region and promotes the good news about the amazing cultural vibrancy of our region to a national audience.
Culture Works
110 North Main St., Suite 165
Dayton, OH 45402
(937) 222-ARTS (2787)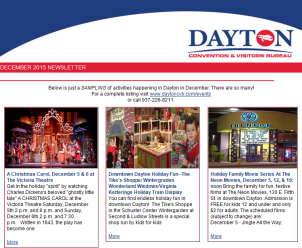 Want to know what's going on in Dayton? Looking to keep up with the latest Dayton, Ohio news? Sign up for our E-Newsletter!
LEARN MORE