Dayton Dragons Professional Baseball Team
The Dayton Dragons have been a Dayton favorite for more than 20 years! The Dragons are the High-A affiliate of the Cincinnati Reds and play a 66-game home schedule at beautiful Day Air Ballpark in the heart of the Water Street District, easily accessible from Interstate 75.
 
The 2023 Dragons Schedule is here, so start the countdown clock! Their first game of the 2023 season is April 6, and the their home opener is April 11.
PURCHASE TICKETS HERE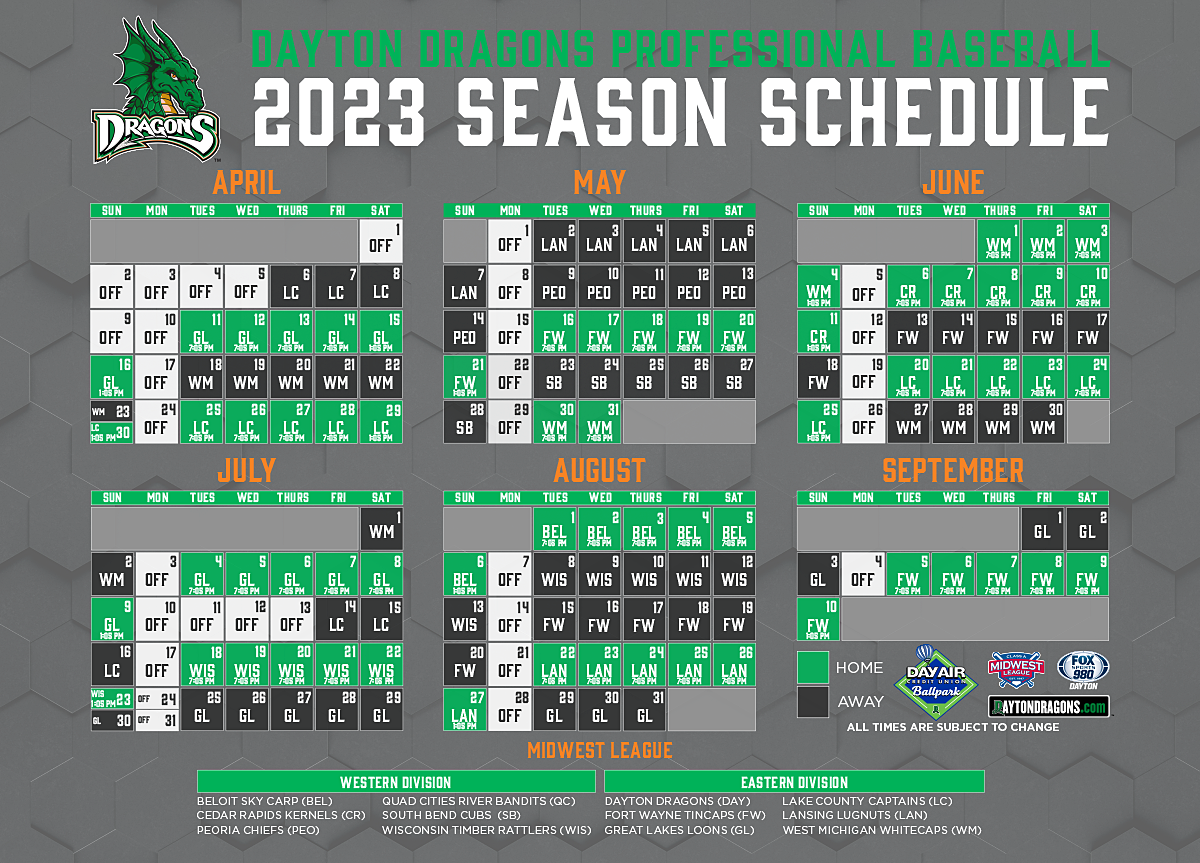 Enjoy the popular Dragons PlayBall! game program online filled with fresh Dragons stories, chances to win prizes, top moments in Dragons history and more!
Day Air Ballpark
220 N. Patterson Blvd.
Dayton, OH 45402
(937) 228-2287