Bach Society of Dayton
The Bach Society of Dayton brings awe-inspiring choral singing to the region.  This talented group performs masterpieces rarely heard in the Dayton area, and their concerts celebrate seven centuries of classical and contemporary music.
The Bach Society of Dayton supports the community by giving singers throughout the Dayton region the opportunity to perform at a professional level.
126 North Main Street | Suite 210
Dayton, OH 45402
(937) 294-BACH (2224)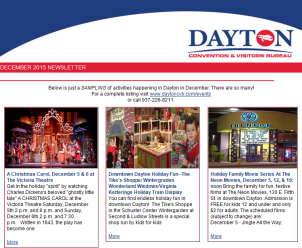 Want to know what's going on in Dayton? Looking to keep up with the latest Dayton, Ohio news? Sign up for our E-Newsletter!
LEARN MORE