Dayton Philharmonic
Founded in 1933, the Dayton Philharmonic Orchestra has a distinguished place in the Gem City's history as one of the Miami Valley's oldest and longest standing cultural institutions.
Artistic Director and Conductor Neal Gittleman inspires each listener's imagination with his unique programming, in-depth comments, his easy-going style and infectious enthusiasm for music. His focus is to make symphonic music readily available, as well as appreciated, by all musical tastes.
2018-2019 A Season of Vistas
Single Tickets On Sale Now!
888-228-3630
Monday-Friday, 10 a.m. to 6 p.m.; two hours before every performance.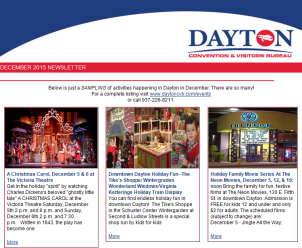 Want to know what's going on in Dayton? Looking to keep up with the latest Dayton, Ohio news? Sign up for our E-Newsletter!
LEARN MORE