Musica Dayton
Musica has been bringing vocal excellence to Dayton and the Miami Valley since its inception in 1990. We sing a wide variety of music fulfilling our mission to entertain, educate, and excite diverse communities through engaging concert experiences.
Single Tickets are $15. Reduced price tickets for groups of 10 or more can be arranged. Please call 937-619-9755 or email MusicaDayton@gmail.com to reserve your tickets.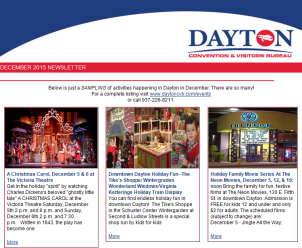 Want to know what's going on in Dayton? Looking to keep up with the latest Dayton, Ohio news? Sign up for our E-Newsletter!
LEARN MORE