Springtime is right around the corner and with that comes planning more outdoor activities. Dayton is lucky to offer amazing outdoor recreation opportunities such as: the Miami Valley Trails the nation's largest network of paved trails - 340+miles!; the Great Miami River for fishing, paddle sports, surfing and more; the Great Miami Riverway - 99 miles of river, paved trails and connected communities; and the outstanding Five Rivers MetroParks system featuring beautiful parks and nearly 16,000 acres of diverse habitats.  You can also enjoy the outdoors (and indoors!) at the 65-acre Carillon Historical Park! Visit roughly 30 historic buildings and exhibits on the beautiful, expansive grounds of Carillon Historical Park that tell Dayton's history and amazing contributions to technology and innovation from 1796 to the present.  Continue reading to find out 5 reasons why you have to visit Carillon Historical Park this spring!
1. Beautiful Colors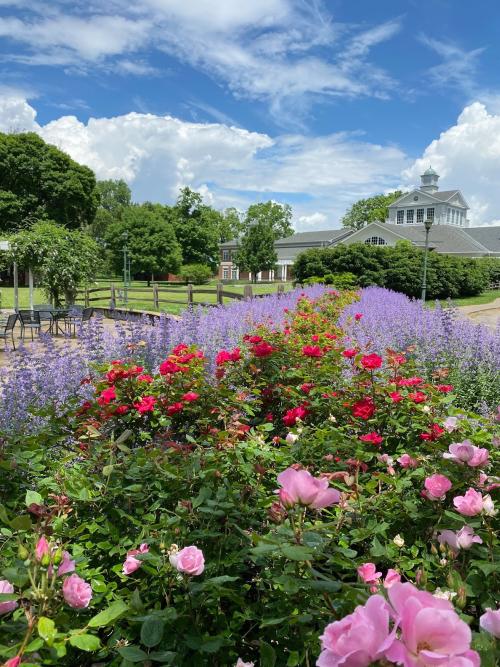 Carillon Historical Park is a beautiful sight in spring! You will find a variety of colorful flowers both on the trees and on the ground throughout the park. There is no doubt you will get some "gram" worthy pictures on your visit!
2. See The Reenactors Out and About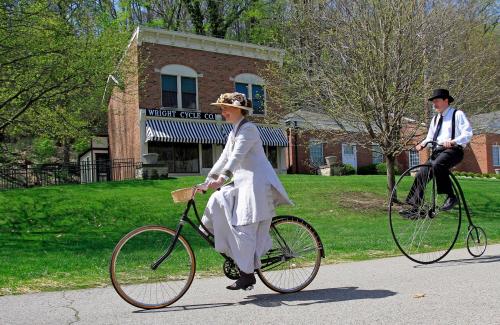 Colorful, vibrant foliage and flowers aren't the only visually stimulating experience at Carillon Park.  You'll find the period-dressed reenactors walking (or biking) the sidewalks make for a lively place full of history and smiles!
3. Grab A Bite To Eat On Carillon Brewing Company's Patio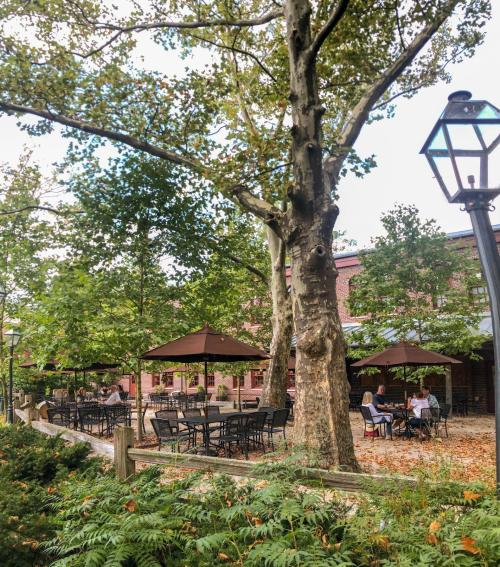 Grab a bite to eat or a cold beer to drink at Carillon Brewing Company, and enjoy the views from the patio where you can enjoy the warm breeze and sun we have missed all winter!
4.Spot Orv and Willa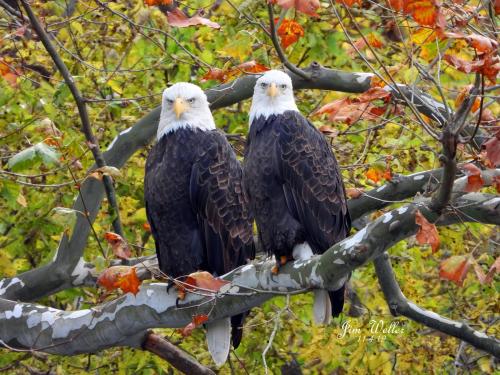 If you are a local you might know about Orv and Willa the infamous eagles that have made their home at Carillon Historical Park. If you are a visitor, you must add this to your list of things to see while visiting the park. Orv and Willa -- named after Orville and Wilbur Wright -- can be seen high up in the trees or flying around the area.  Have your camera ready because you don't want to miss getting some shots of these amazingly photogenic American Bald Eagles!
5. Experience Safe, Socially-Distanced, Fun!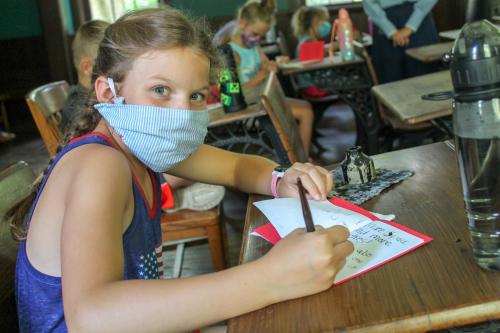 Carillon is the perfect place to have fun and learn a great deal about Dayton history all while staying safe and socially distancing. As a 65-acre open-air history museum that is conscientiously taking safety protocols seriously, you will feel safe all while having a great time visiting!