Glazed. Iced. Cake. Filled. Sprinkled. Powdered. Dayton's donut shops have them all--and more! Celebrate National Donut Day with a couple dozen or two. We won't judge! 
*These are in no particular order
268 N Main St Centerville, OH 45459 | (937) 433-0002
If you are a Dayton local chances are Bill's Donut Shop has been a staple! And to those who visit Dayton and look for great donuts chances are you have been recommended Bill's. The shop has been around since 1960 and is currently a favorite place to get donuts either in the morning or in the middle of the night--since they are open literally 24/7!

1441 Wilmington Ave, Dayton, OH 45420 | (937) 293-1080
Stan the Donut Man is a gem located in the heart of Kettering, serving up all of your favorite classic donuts!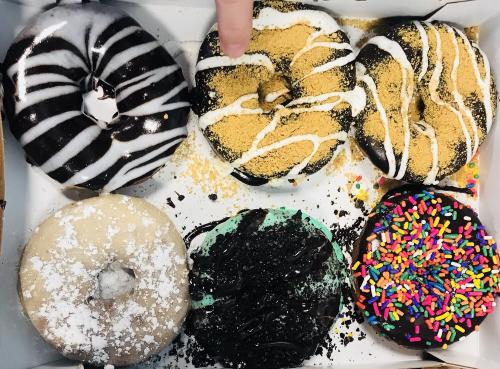 1200 Brown St Suite 115, Dayton, OH 45409 | (937) 951-2618
Duck Donuts University of Dayton is a donut franchise offering donuts of many varieties & fun flavors! Be adventurous and try one of their featured flavors such as pumpkin roll, maple bacon, or keep it simple with a classic glazed!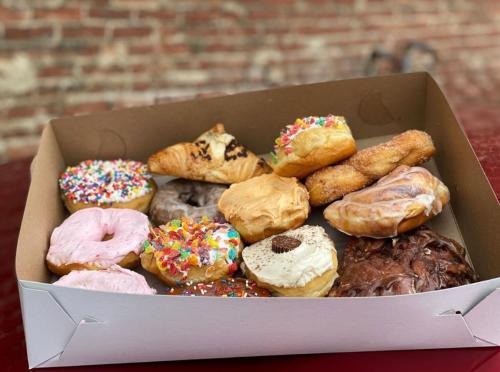 80 S Main St, Miamisburg, OH 45342 | (937) 247-5095
Located in downtown Miamisburg, Bear Creek Donuts is a local favorite serving up custom donuts and gourmet coffee!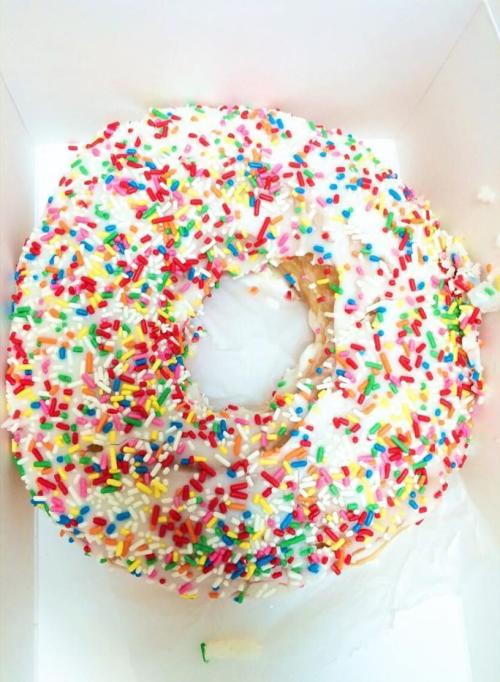 4214 Linden Ave, Dayton, OH 45432 | (937) 252-5426
American Classic Donuts located right off of Smithville and Linden is conveniently right off US-35! Look for the storefront window sign that reads "Coffee & Donuts" --you can't, and don't want to miss it! 
122 E National Rd, Vandalia, OH 45377 | (937) 898-4222
Take a little detour when traveling I-75 or when going to or from the Dayton International Airport and stop at Jim's Donut shop right on National Road (also knows as State Route 40).  We promise you, you won't regret it! Jim's is open 24 hours so it doesn't matter what time of day or night your donut craving hits!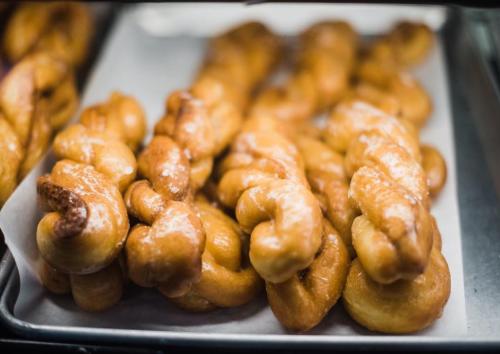 5115 Old Troy Pike, Huber Heights, OH 45424  | 5264 Salem Ave, Dayton, OH 45426 | (937) 802-5648 & (937) 715-4576
The Donut Palace has 2 locations in the Dayton area.  Located in both Huber Heights and in Trotwood The Donut Palace is twice as easy to visit! They are known for their classic donuts with a modern twist! They also serve milkshakes. Donuts and milkshakes---what a taste combo sensation!  Yummm!