Dayton is a perfect place for you!
Dayton.com and the Dayton Daily News annually host the voting for Best of Dayton to celebrate the longtime favorites and new selections for living life to the fullest in the region. Read on to learn about the winners and placers in the Arts, Entertainment and Music category. Then, make a plan to experience each of these first winners to pick your overall favorite locale!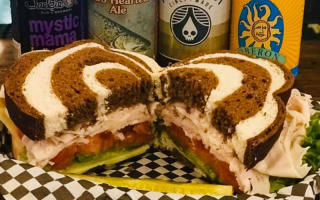 308 E 1st St, Dayton, 45402

Canal Street offers traditional and original deli sandwiches made to order using only the freshest ingredients.
They proudly serve SMOKING GOOSE and BOAR'S HEAD MEATS. ARTISAN BREAD is baked and delivered daily. Breakfast sandwiches, veggie and gluten-free options, soups, salads, juices, sodas, and a full-service bar means there's something for EVERYONE.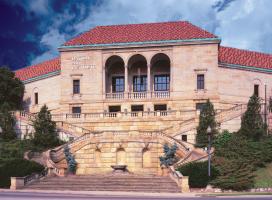 456 Belmonte Park N, Dayton, 45405

Founded in 1919, The Dayton Art Institute is one of the region's premier fine arts museums. In addition to exhibiting outstanding special exhibitions and impressive collections of art from throughout the world, the museum is renowned for education programming that includes an array of offerings for diverse audiences.  Be sure to also check out, and experience their phenomenal annual events such as Oktoberfest and Art Ball!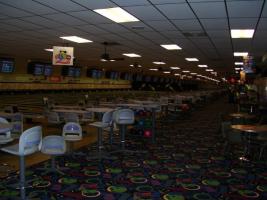 3200 Woodman Dr, Kettering, 45420

Poelking Woodman Lanes is a bowling center filled with everything you could want to have a great time. Bowl on lanes that are dusted daily and oiled to help you strike consistently. A fast and exciting two-story laser tag arena, a new arcade that will test your gaming skills, and so much more offer you hours of fun. You'll find modern features, updated technology and a bowling center that's "Always Clean. Always Friendly. Always Fun!"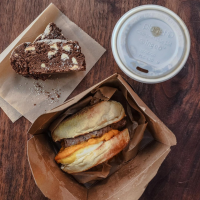 300 Wayne Ave, Dayton, 45410

Established in November of 2011, Ghostlight Coffee is widely regarded as one of Dayton's favorite independent coffee shops. Enjoy high-quality, craft coffee, and baked goods at this neighborhood coffeehouse scene where they don't just want to know your order, they want to know you.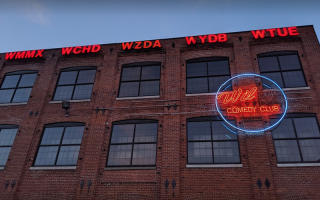 101 Pine St, Dayton, 45402

Located in the Historic Oregon District, Wiley's is the FIRST and OLDEST Comedy Club in Ohio. It continues to have local and nationally touring comedians performing comedy in a manner consistent with all attributes that are considered comical. And as they say "It's also a great place to get hammered and laugh your *$# off." 'Nuff said.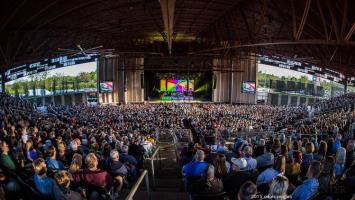 ALSO WON: Best Place to Hear Live Music 6800 Executive Blvd, Huber Heights, 45424

The Stuart & Mimi Rose Music Center at The Heights is a 4,200 seat, fully covered, outdoor amphitheatre located in The Heights development of Huber Heights, Ohio. The Heights is a destination retail, dining and entertainment district located conveniently off of I-70 in Huber Heights, Ohio. Check out their summer line-up and start making plans to enjoy live top-name entertainment this year! Construction of the Music Center began in 2013 and was completed in 2015.

 

840 Germantown St, Dayton, 45402

Dayton Contemporary Dance Company was founded in 1968 to create performance opportunities for dancers of color. Five decades later, the 10th largest modern contemporary dance company in the nation remains rooted in the African-American experience and committed to the development of diverse movement artists on the global stage. Check out their event calendar and don't miss an opportunity to see one of their inspiring and invigorating performances this year!  

 

ALSO WON: Best Oktoberfest Celebration 456 Belmonte Park N, Dayton, 45405

A Dayton tradition established in 1971, Oktoberfest is the museum's largest fundraiser and vital to everything done at the Dayton Art Institute. Presented by Miller Lite, the annual three-day fall festival takes place the fourth full weekend of September. Mark your calendars and save the date for Oktoberfest 2022, taking place September 23-25. Ompa!

 

The NCR Country Club opened in 1954, with a charming colonial ranch-style clubhouse and two distinctively different 18-hole courses designed by Dick Wilson, the world-famous golf course architect. With over 60 years of history, the Club has firmly maintained its position as the prestigious regional leader in the golf community. Each year, the club hosts numerous events benefiting local charities. The Club takes great pride in creating an enjoyable and pleasurable atmosphere for its members, their families and invited guests by maintaining a traditionally gracious and congenial atmosphere. In 2005 NCR Country Club hosted the USGA Men's Senior Open and in August 25-28, 2022, NCR Country Club will host the USGA Senior Women's Open. Don't miss the action!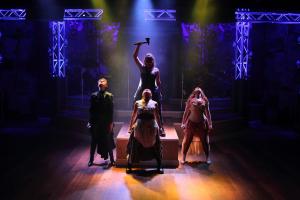 126 N Main St, Dayton, 45402

The Human Race Theatre Company is Dayton's professional regional theatre company, exploring the human experience and promoting enlightenment, inclusion and understanding while startling us all into a renewed awareness of ourselves. Resident Company of the Loft Theatre in Downtown Dayton, The Human Race presents regional and world premiere live theatre productions year-round. Check out their calendar and buy tickets to see a performance this year!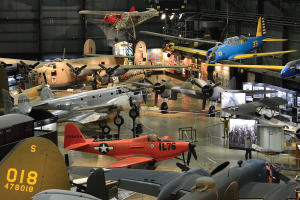 1100 Spaatz St, Dayton, 45431

The Free National Museum of the U.S. Air Force, is the world's largest and oldest military aviation museum and a Must-See in Dayton! Be amazed as you explore 19 acres of indoor exhibits featuring over 360 aerospace vehicles! Don't miss the co-located National Aviation Hall of Fame honoring aviation and aerospace pioneers.  The National Museum of the U.S. Air Force helps put Dayton on the map nationally and globally!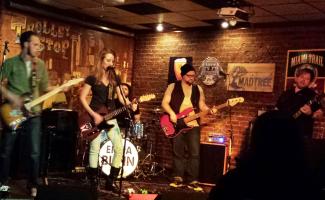 530 E 5th St, Dayton, 45402

The Trolley Stop is located in the Oregon District, the arts, adult playground and entertainment center for Dayton, Ohio. Surrounded by unique retail shops, fabulous restaurants, & enticing taverns, the Trolley Stop is known for having great homemade food, a casual, fun atmosphere, and an amazing variety of music. The staff is friendly and the prices are excellent, with daily drink and food specials. There's a party room, a pool table, and free books to read. Come in to relax or enjoy the company of friends.
---
The Dayton Convention & Visitors Bureau encourages you to head out soon to enjoy some of these "Best of Dayton" award-winning locations!
For more information on things to do in Dayton, contact the Dayton Convention & Visitors Bureau at 937.226.8211 (Mon.-Fri.) or download the Free Visit Dayton App from Google Play or the Apple Store. Be in the Know on All Things Dayton!