Continue celebrating Black Business Month by visiting these black-owned galleries or supporting these black artists! 
Ambition Magazine is an all-encompassing magazine for the young, urban professional lifestyle.
Own Aaron Paschal takes his passion, vision, and creativity and brings them to life through his photography at AP2 Photography.
"My cameras - "I'm embarrassed to say how many" truly are an extension of me and I know them all like the back of my hands. I know it's a bit of a cliché to say this but I absolutely love what I do! I am based in Dayton, Ohio -  but my cameras and passion take me all over the world in the never-ending quest to document life as I see it and to tell the "next" story. I'm often asked what inspires me or what keeps me going. That answer changes by the minute. I am inspired by life... by music, by books that I read, colors, the way people go about their everyday lives... I find inspiration all around me." - Aaron Paschal 
Art Has No Rules is a Company catering to the Arts, visual as well as musical. It was created by Dayton's own Taliaferro Sebastian.
"My Name is Taliaferro Sebastian and I started Art Has No Rules(AHNR) in 2013 just as a means to display my Artwork. I have been drawing my whole life but the day I picked up a paintbrush was Epic. I have a bachelor's degree in Graphic Design but there's something much more special about fine art. AHNR was only supposed to be one show that turned into many. There were 4 previous shows and each of them themed different and featured different Artists. AHNR tries to serve as a platform for artists that are trying to become independent and serious With their craft. As far as the Art Show is concerned we do have a variety of Art; singing, dancing, poetry, culinary art as well as Live Demonstrations." - Taliaferro Sebastian
Baldwin Cafe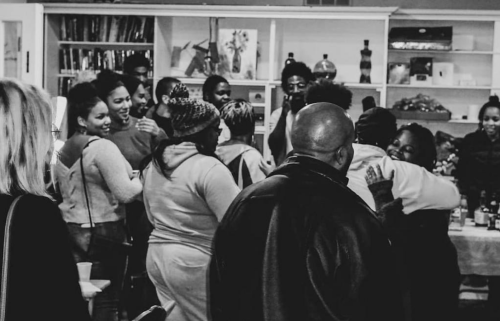 Baldwin Cafe is a community dialogue that transformed into a series of holistic events that was selected to participate in the UpDayton Incubator and chosen as the winner of the 2018 UpDayton Annual Summit by the Dayton community. Following the legacy of James Baldwin, they educate our community and allow space to ask more questions, critique our society, acknowledge bottom-line issues, and move Black people into a place of creative action. They help elevate the awareness of present conditions in order to collectively create the world we deserve and want to live in.
Behind the Lens with Renee is owned by Renee Dudley. A graduate of Wright State University and a freelancer in Dayton, Ohio who has a passion for photography and fashion.
"I have a passion for life that I hope to capture through my photos." - Renee Dudley
Owned by Courtney Simone who specializes in portrait, senior, and family photography. Her passion is to capture people's best moments and make them last a lifetime.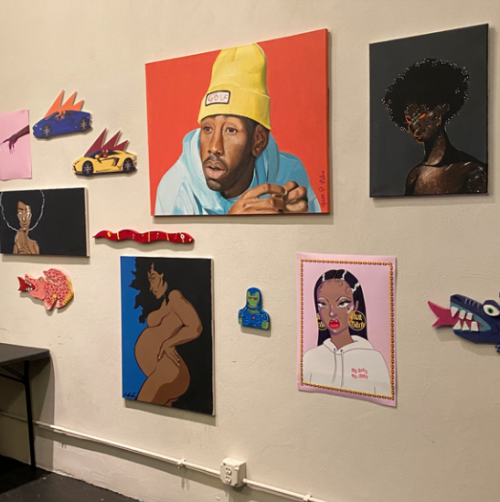 Dave Scott is an artist born and raised in Dayton, who from the start had a "knack" for expressing his artistic abilities. He is a minimalist at heart, always taking a simplistic approach to work. 
"With my art, I don't know any more than what I don't know. And I don't fear revealing my mindset, I fear losing the communication between me and a person that I love. It hurts more not to be able to talk about things and having an open dialogue than it does to be judged or ridiculed for the way you think. I could care less what you think about my mindset, but if we can't acknowledge each others thought processes it's similar to death." - Dave Scott
Dayton Contemporary Dance Company was founded in 1968 to create performance opportunities for dancers of color. Founded during the Civil Rights era to create a space for dancers of color, DCDC today holds one of the largest collections of dance works by African American choreographers including Donald McKayle, Bill T. Jones, Donald Byrd, Diane McIntire, Ronald K. Brown and Dwight Rhoden. The company continues to commission new works. DCDC has toured on four continents, most recently serving as cultural ambassadors in Russia & Kazakhstan and China. Dayton Contemporary Dance Company also reaches more than 25,000 youth each year through its community outreach and arts-integrated education programs. 
Born and raised in the Midwest, DCThaProducer has been creating one-of-a-kind instrumentals since 2007, from HipHop to R&B, Soul to Rock. 
Dayton local fashion stylist, personal stylist, image consultant, runway coach, and creative director. 
Erin Smith-Glen known as "the scarvin' artist" is an artist, mother, daughter, sister, friend, professor, and Etsy shop owner. She enjoys creating portraits, and enjoys people. She makes unique wearable scarves and jewelry and looks forward to expanding her creative resume as her shop and clientele grow. She likes to give the people what they want because life feels so much more fulfilling when we allow ourselves to let go, open up, and... be satisfied.

HardBottom Entertainment provides promotion, production, engineering, and entertainment for Dayton artist, nationwide parties, events worldwide. 

I'm Sew Blessed is a custom sewing, alterations, and machine embroidery business located in Dayton, Ohio. Specializing in bridal / garment alterations and unique personalized items via machine embroidery.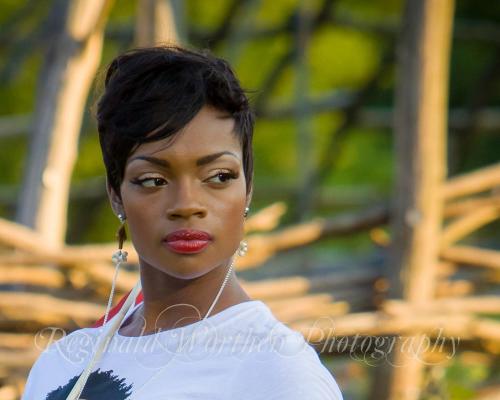 Whether you need family portraits, senior shoots, maternity, newborn, children, event coverage, headshots, or sports photography, Reginald Worthen Photography will create illustrative, lifestyle portraits that will express the individual's personality, interests, and character!
Scripted in Black, founded by Dana Graham, is an exclusive multi-disciplinary art collective that centers the work + collaboration of Black and Brown unconventional creatives through the yearly curation of boutique to high scale event installment series. 
Shutter Eye Photo is owned and operated by Lamar Pacley. Lamar's work has been featured in over 200 magazines and web features in multiple categories both national and international.  Genres include high fashion, urban fashion, fitness, glamour, family, and maternity. Lamar has served as the lead photographer for the nationally recognized Dayton Emerging Fashion Incubator (DEFI) for several years giving models high-end images allowing them to sign with many of the nations leading agencies. In addition to Shutter Eye Photo Lamar also has another company that specializes in weddings and large events called Dayton Wedding Photographers.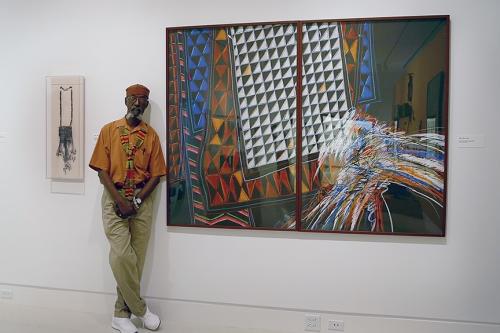 A product of the Dayton Public Schools, and a graduate of DePauw University, Bing Davis is the founder of SHANGO Inc., a non-profit organization designed to provide a positive environment for Dayton's youth, where they can learn about art and culture through art expression. Bing Davis taught art from 1960-1998 when he retired to open the Davis Art Studio and EbonNia Gallery in the Historical Wright-Dunbar Business District. He has been the recipient of State, National, and International awards as an artist and educator. Davis continues to produce art and conduct art workshops in and outside of his studio.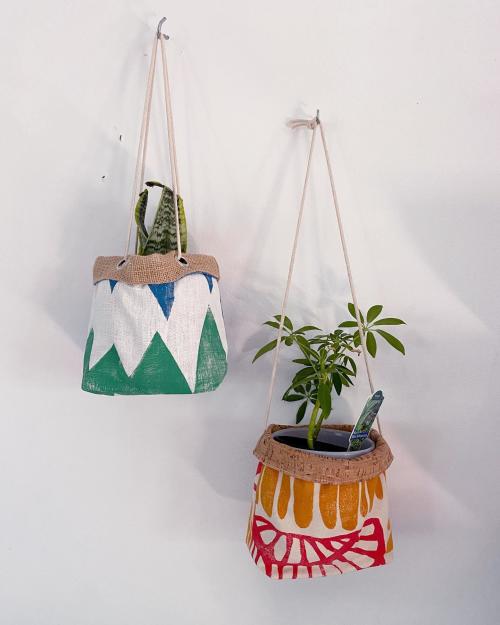 Yetunde Rodriguez Design founded by Yetunde Rodriguez/Yaytoondayis a textile art and design studio located in Dayton Ohio. Yetunde is a designer of textiles and other surfaces, with an eye towards joyful modern Africa.