Merriam-Webster's Dictionary defines a reunion as the act or an instance of bringing people together again. However, in Dayton, Ohio, the concept of military reunions transcends this simple definition, taking on a deeply cherished significance. Wright-Patterson Air Force Base is the largest area employer with nearly 30,000 employees and one of the largest Air Force bases in the United States. The Dayton Convention & Visitors Bureau, along with the entire Dayton & Montgomery County community, holds not just an appreciation, but also a profound reverence for our veterans, and proudly extends a warm welcome to all military reunion groups.  We like to say that "Every Day is Veteran's Day in DAYTON!"
The Profound Importance
In today's interconnected world, technology has indeed bridged the gap for many military members. Video calls, emails, and social media have become the threads that maintain connections, even when separated by vast distances. However, there exists an unspoken weight, one that veterans often bear in silence - the absence of those they served with in combat. Sharing past experiences helps to heal the scars from war; physical and psychological. It's no secret that camaraderie can withstand the test of time, providing a sense of belonging and purpose. These gatherings serve as a reminder to our veterans that, no matter how strenuous the journey, they are never alone.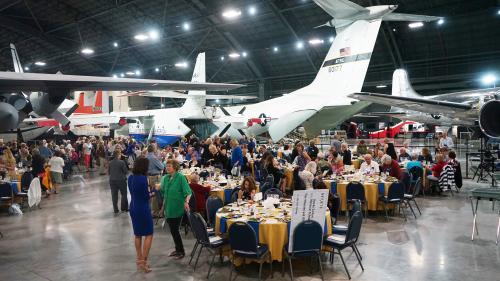 Preserving Stories and History
Military reunions are not just about the present; they play a vital role in preserving the history of our service members. Stories are recounted, tales are shared, and anecdotes are passed down, ensuring that future generations will have a deeper understanding of the sacrifices made by those who have served. Here in the Dayton area, the world-renowned National Museum of the U.S. Air Force, strives to do the same in being a testament to our commitment to keeping those stories alive for generations to come. The museum shares its kindred spirit, within 19-acres of FREE indoor exhibits, featuring more than 360 aerospace vehicles arranged by era and military conflict.

Host it Here
When planning a military reunion, it is important to choose a location that is desirable for the attendees. Dayton emerges as an exceptional choice because it is a family-friendly city with a lot to offer. Ensuring that your military reunion will be filled with both history and memories, Dayton has many attractions that are areas of interest to veterans, including places like the National Aviation Hall of Fame, Huffman Prairie, Hawthorn Hill-Wright Mansion, Packard Museum, and Paul Laurence Dunbar House. 
Top reasons to make Dayton your military reunion location:
The "Crossroads of America": Dayton's central location in Ohio provides convenient access for attendees traveling from various parts of the country, reducing travel-related inconveniences.
Culinary Delights: Dayton's vibrant culinary scene offers diverse dining options, allowing reunion attendees to savor a wide variety of cuisines and tastes.
A Wide Range of Accommodations: Dayton offers a wide range of accommodations to suit various budgets, helping maintain the affordability (validation of the origin of the cash register) of your trip while ensuring comfort and convenience.
Proven Track Record: Dayton has a longstanding reputation for hosting successful events, both large and small. Numerous organizations have made Dayton their permanent home for various gatherings, a testament to the city's capabilities and charm. You can even watch some brief testimonials from the organizers of recent events held in Dayton.
Last but not least, The Dayton Convention & Visitors Bureau offers complimentary event planning services, streamlining the process of organizing a military reunion and ensuring a seamless experience:

​If you're planning a Military Reunion, why contact dozens of hotels individually when one call to us does it all? Our RFP service is complimentary and includes pulling together information about your reunion requirements and sending this to the properties in our area capable of meeting your needs and having it sent directly to you. Start your planning now!
Here's what we can do for you!

Provide you with a comprehensive proposal that includes hotel rates and area amenities
Create a customized site visit to hotels and area attractions
Help you secure hotel accommodations
Give you Welcome Bags for your attendees upon arrival
Suggest leisure activities or sample reunion itineraries
Help you find the best transportation to fit your needs
Provide you group with Customized Promotion nametags and welcome signs for your group along with lanyards
On-site registration assistance (based upon room nights)
It is here, in Dayton, where military reunions are not just events; they are moments of gratitude, healing, and remembrance that will resonate for generations to come. To request assistance in planning your military reunion, reach out to our Dayton Convention & Visitors Bureau staff! Contact Allie today!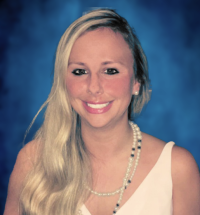 Allison Popadyn
Sales Manager
apopadyn@daytoncvb.net
937-226-8259
Market Segments:  Corporate, Fraternal, Military Reunions, Tour and Travel, Multicultural
With Dayton's abundant space and your gathering of people, let's combine our resources and create a harmonious event that brings everyone together.