Restaurants are allowed to open their outdoor patios starting this Friday, May 15th. While some restaurants with patios have chosen to stay closed, others are ready to welcome back guests while ensuring social distancing. Below is a list of restaurants that will be opening their patios this Friday. 

Calling ahead for seating availability, reservations where they take them, and to double-check hours is highly recommended. 
As a part of the Governor's Responsible RestartOhio plan, restaurants are permitted to reopen for outdoor dining on their patios with specific guidelines which include: 
Seating must be arranged to follow social distancing practices, whether through six feet of spacing or by physical barrier

Staff will be expected to wash hands frequently; not all will be required to wear gloves and masks

Open areas where customers congregate must remain closed, including dance floors and activity spaces

Customers are asked to self-monitor health and not enter a restaurant if symptoms are shown

Buffet-style dining will be served by restaurant staff
Dublin Pub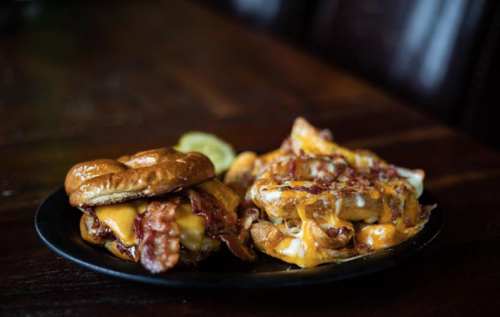 300 Wayne Ave, Dayton, OH 45410 | (937) 224-7822
Known for their Irish grub and atmosphere, the Dublin Pub is a local favorite. 

 
Dayton Beer Company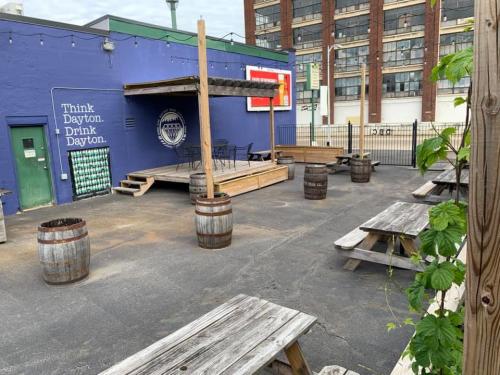 41 Madison St, Dayton, OH 45402 | (937) 228-2337
Located in the heart of downtown, the Dayton Beer Company is known for its wide variety of beers with over 30 taps that feature all Ohio made brews. Their 6,500 square foot patio and beer garden provides space for you to enjoy a cold beer with friends while still practicing social distancing!


 
416 Diner

416 E 5th St, Dayton, OH 45402 | (937) 461-0416
416 Diner is known for its late-night comfort food and menu offering a wide variety of options from breakfast all day to hoagies and burgers. Customers who order carryout will be allowed to enjoy their food and drinks on the patio starting this Friday. 

 
Brixx Ice Company

500 E 1st St, Dayton, OH 45402 | (937) 222-2257
Brixx Ice Company is the perfect spring/summer spot with views of the Day Dragons' stadium and steps away from Riverscape MetroPark, 2nd Street Market, and other local favorites. Make your way to Brixx this Friday and enjoy $2 drafts!
Fifth Street Brew Pub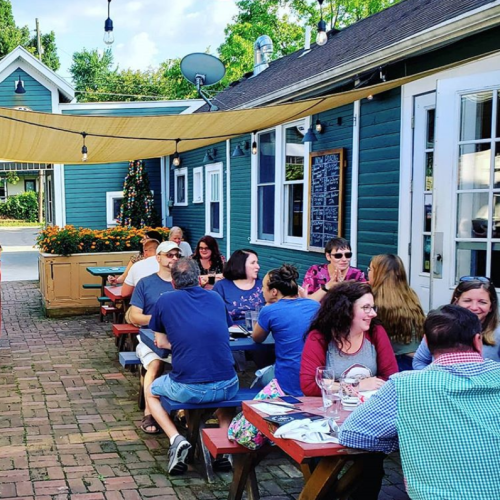 1600 E 5th St, Dayton, OH 45403 | (937) 443-0919
Starting this Friday, May 15th, when you order carryout from Fifth Street Brewpub, you may enjoy it while sitting on the patio at one of the appropriately spaced patio tables. 

 
Franco's Ristorante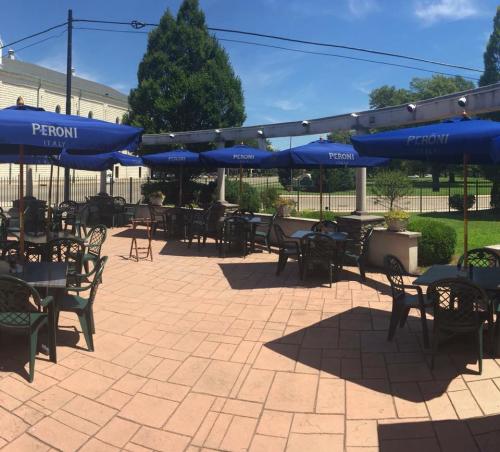 824 E. Fifth St., Dayton, OH 45402 | (937) 222-0204
Serving up authentic Italian dishes since 19776, Franco's is a Dayton favorite. The patio will be open this Friday with the necessary procedures in place to welcome back their loyal customers!
 
Coco's Bistro
250 Warren St, Dayton, OH 45402 | (937) 228-2626
Coco's Bistro is a modern, upscale New American eatery & lounge serving pasta, eclectic entrees & artisanal pizzas. The patio is an artsy and comfortable place to enjoy a meal with friends or family. 
 
Salar Restaurant and Lounge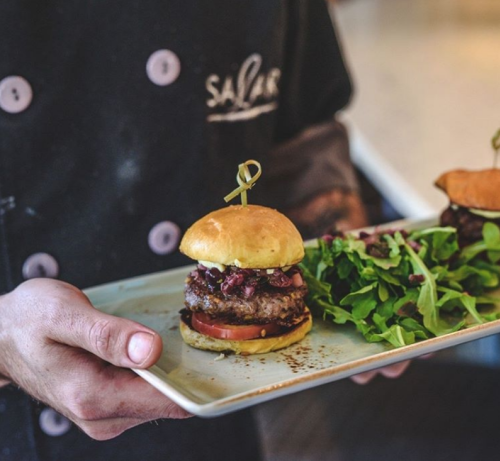 400 E 5th St, Dayton, OH 45402 | (937) 203-3999
Salar takes dinner to a whole new level with cuisine featuring French and Peruvian influences and hand-crafted cocktails. There's no doubt your taste buds will be happy! The TWO patios will be open with limited seating and reservations are encouraged. 
Trolley Stop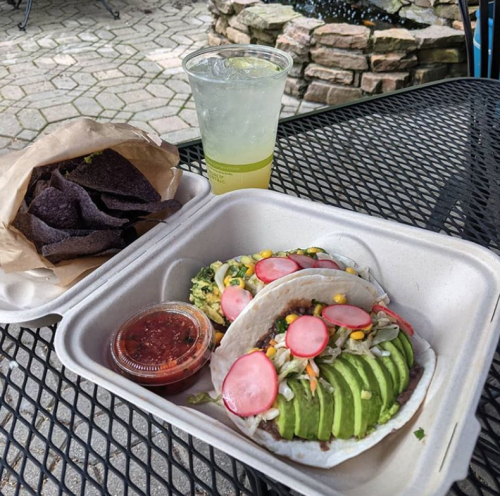 530 E 5th St, Dayton, OH 45402 | (937) 461-1101
If you've been to the Oregon District and haven't visited Trolly Stop's patio, then you are definitely missing out! One of the best patios in the city to visit with friends, have a cold beer, and enjoy some delicious food. 
 
Milano's Pizza, Subs, & Taps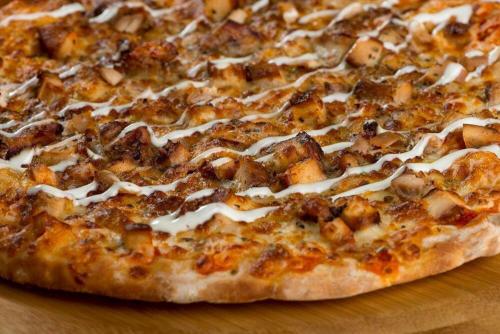 1834 Brown St, Dayton, OH 45409 | (937) 222-7072
If you are from Dayton, chances are you have tasted and probably love Milano's. Not only do they have delicious food but also a great atmosphere. Milano's has a tradition of being a hot spot for college students at the University of Dayton, and locals alike, to grab a beer and catch up with friends.
Palermo's Italian Restaurant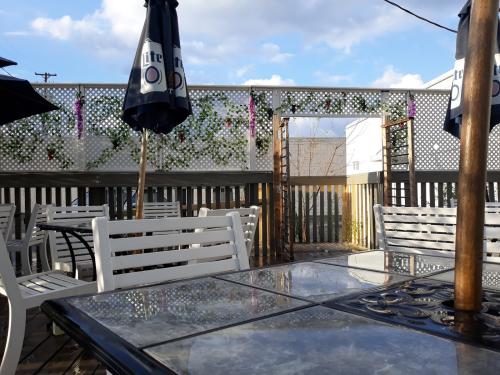 2667 S Dixie Dr, Kettering, OH 45409 | (937) 299-8888
Starting Friday, May 15th Palermo's Italian Restaurant will be serving up some of your favorite Italian dishes on their patio!


 
Bennett's Publical Family Sports Grill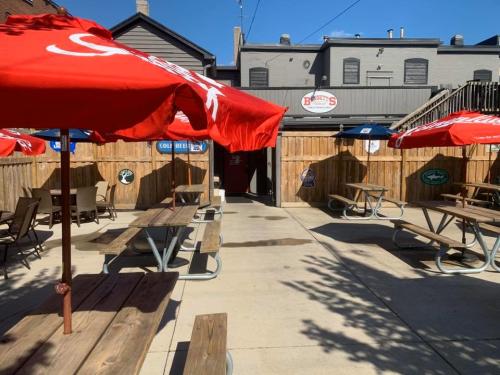 67 S Main St, Miamisburg, OH 45342 |  (937) 866-4200
Enjoy some of your favorite American fare from Bennett's Publical on their patio starting Friday! Tables are first come first served. Bennett's Publical does not accept "call aheads" or reservations. 



 
Bunkers Sports Bar and Grill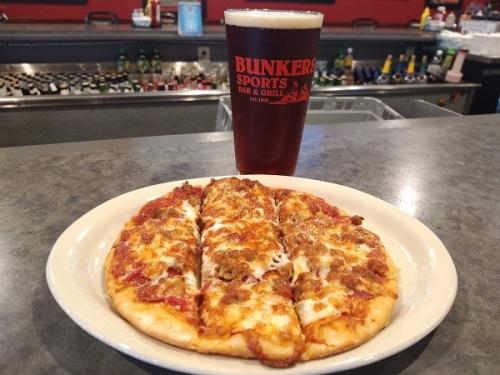 893 E National Rd, Vandalia, OH 45377 | (937) 890-8899
Bunkers Sports Bar & Grill will be reopening its patio this Friday and serving customers the best wings in Dayton according to the "Best of Dayton".


 
Rip Rap Roadhouse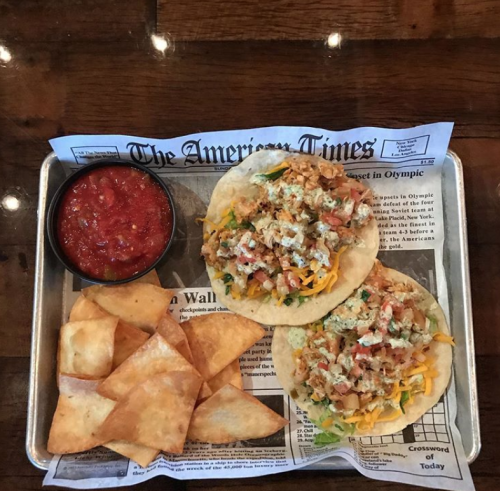 6024 Rip Rap Rd, Dayton, OH 45424 | (937) 236-4329
Grab some famous Rip Rap Ribs or another offering from Rip Rap Roadhouse's menu and enjoy sitting on the new patio area or the outside bar and picnic tables!
Ray's Wine Spirits Grill
8268 N Main St, Dayton, OH 45415 | (937) 890-0300
Enjoy organic fare and wine from Ray's Wine Spirits Grill while soaking up the warm spring weather. 

 
Star City Brewing Company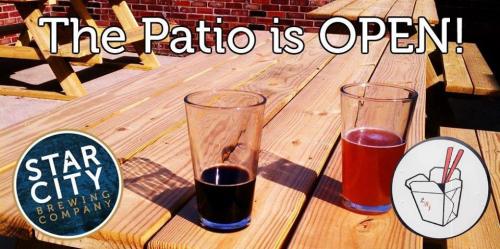 319 S 2nd St Miamisburg, Ohio 45342 | (937) 701-7827
This Friday, grab a beer and relish a special night at Star City Brewing Company when they reopen their patio and partner with Little Boijon Asian Cuisine!

 
Toxic Brew Company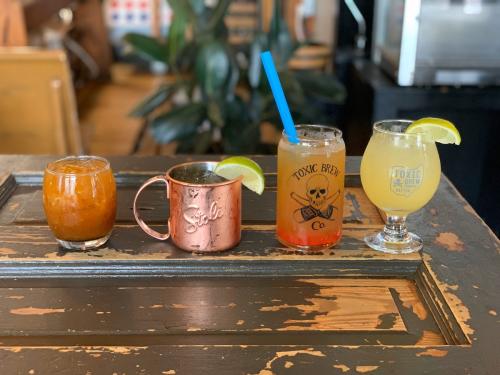 431 E 5th St Dayton, Ohio 45402 | (937) 985-3618
Starting Friday, May 15th, Toxic Brew can allow limited "social distancing" seating on their patio only. Valid ID, face mask while in line and ordering, and maintaining a minimum 6-foot distance between parties will be enforced. Nobody under 21 permitted. Face masks will be available just inside the entrance in you need one. 
Troll Pub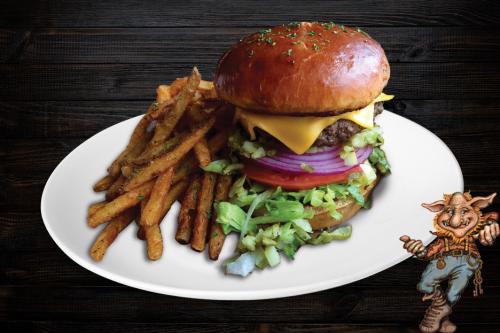 216 Wayne Ave, Dayton, OH 45402 | (937) 723-7709
If you have been in the area of the Oregon District, chances are you've seen a giant troll painted on the side of this local restaurant. Known for a unique atmosphere and American far, this is a must-visit.  Bonus-- the patio includes a fire pit!
Mack's Tavern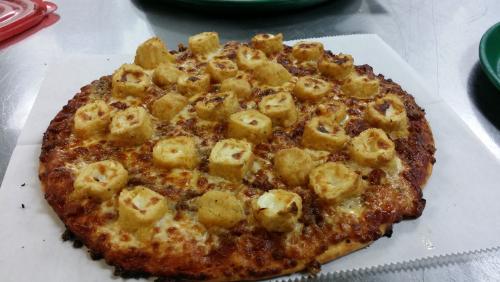 381 Miamisburg Centerville Rd, Washington Township, OH 45459 | (937) 813-7217
Mack's Tavern will open its patio on Saturday, May 16th. They have 2 tables set up on the patio 7 feet apart that each hold a party of 10. You can reserve a table by calling. Mack's Tavern is trying to book tables of 6-10 people per reservation, if possible. 

 
Little York Pizza Tavern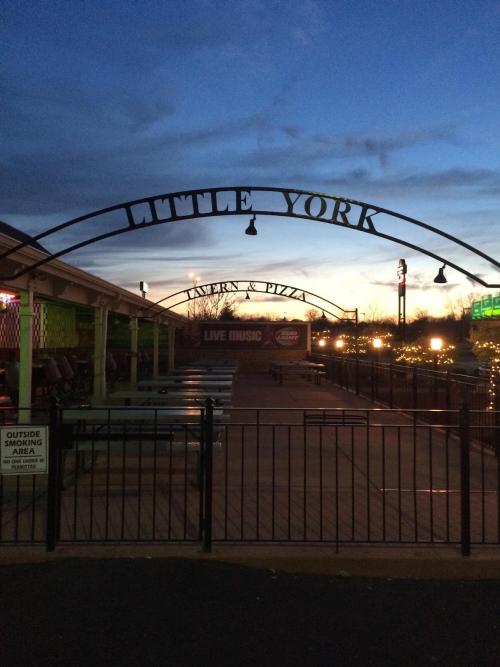 4120 Little York Rd, Dayton, OH 45414 | (937) 890-6700
Known for their pies (pizza), hearty pub, and spacious patio. This Friday, enjoy everything Little York Pizza Tavern has to offer while maintaining social proper distancing!
Elsa's Mexican Restaurant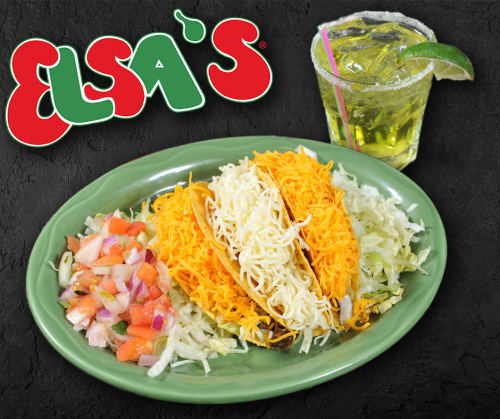 1216 E Stroop Rd, Dayton, OH 45429 | (937) 294-9210
Been dreaming of warm nights while sipping a Bad Juan and snacking on some homemade tortilla chips and salsa? Well, dreams do come true! This Friday, Elsa's patio will be open as long as they pass final construction inspections. Please call in advance. 

 
Lucky Star Brewery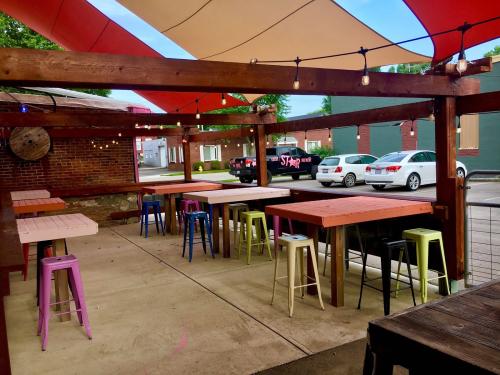 219 S 2nd St, Miamisburg, OH 45342 | (937) 866-2739
Don't let the name fool you. Lucky Star offers much more than brews! With a full menu offering all you cantina favorites and the perfect patio for a night out, you'll feel pretty lucky!
 
St. Anne The Tart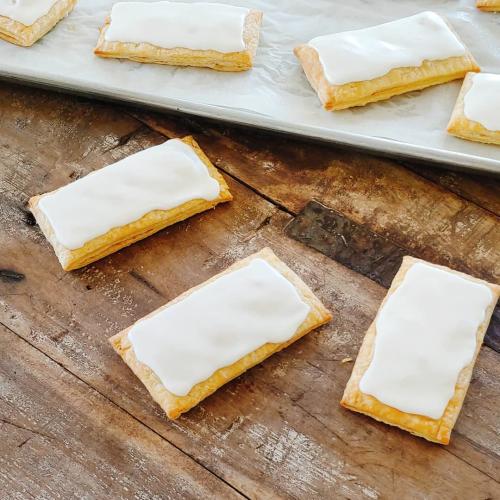 1500 E 5th St, Dayton, OH 45403 | (937) 259-8663
Grab some coffee, a handmade pastry, and a friend and enjoy St. Anne the Tart from the outdoor patio starting this Friday!

 
Chiapas Mexican Grill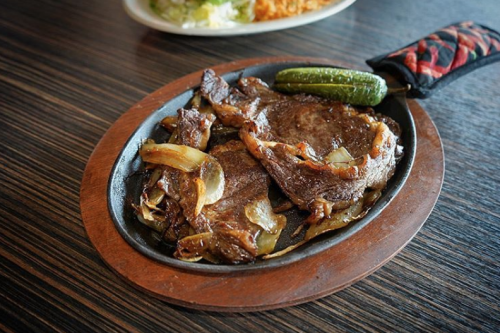 298 N Main St, Centerville, OH 45459 | (937) 949-3390
Chiapas has been preparing to welcome back customers and is excited to announce they will be opening their patio this Friday!
 
Bargos Grill & Tap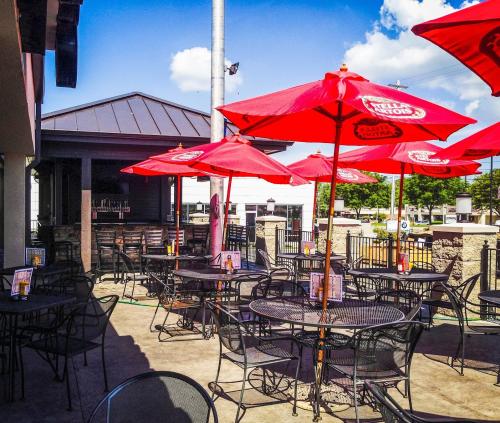 588 Miamisburg Centerville Rd, Centerville, OH 45459 | (937) 999-1347
Looking for the perfect place to spend a warm evening with friends? Look no further! Bargos Grill & Tap offers a spacious patio, and an assortment of appetizers and entrees all under $10!