Looking for something to do this summer? Try your hand at disc golf! A sport with the same technicalities and rulings of golf, but with plastic, molded discs! It's an inexpensive sport and a great way to enjoy the outdoors. Grab some friends and head out to one of the many disc golf courses in Montgomery County! Don't miss Hazy Shade, the largest disc golf store in the Midwest, right here in Dayton!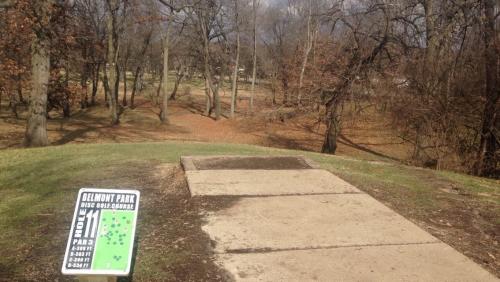 Address: 1101-1169 Highridge Ave Dayton, OH 45420
First Tee: (-84.136113,39.732687)
Holes: 19
Find ease and comfort at this safe and scenic course on rolling hills. Some holes are fairly steep with a decent amount of large trees. Depending on wind speeds, the course can be very beginner-friendly, or not so much. Belmont was one of the courses that was used for the 1991 PDGA Worlds.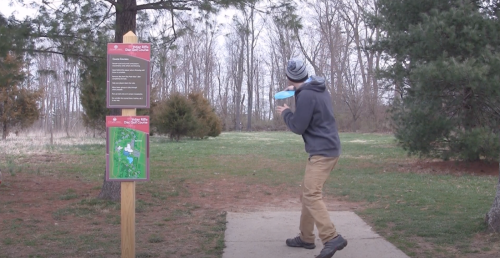 Address: 2801 E Stroop Rd, Kettering, OH 45420
First Tee: (-84.115167,39.691667)
Holes: 18
The front six holes of this course are pretty wooded, but the rest of the holes open up to a gorgeous park! This course features some narrow fairways, roller holes, and water hazards on one hole.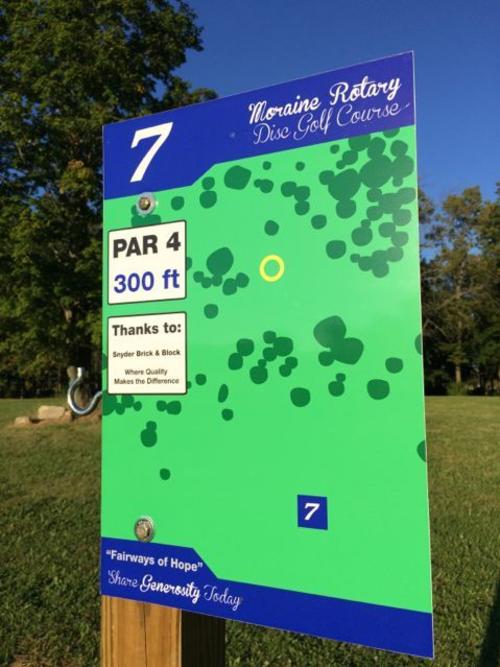 Address: 4321 Pinnacle Road, Moraine, OH 45420
First Tee: (39.696408, -84.258183)
Holes: 18
At this course, you'll find a variety of types of holes, with water hazards, out-of-bound fences, wide-open holes, and dense trees in some areas. For experienced players, this can be a bit of an easy round, while beginners may find it challenging to stay in some of the fairways.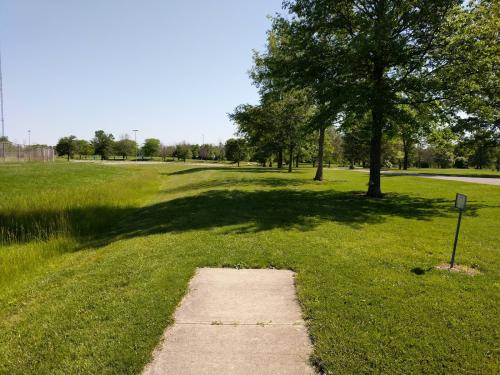 Address: 5661 Dayton-Liberty Rd, Dayton, OH 45417
First Tee: (39.734721, -84.284758)
Holes: 18
This fairly open park has a ton of opportunities for that killer roller shot! There are occasional water hazards, mandos, and out of bounds. This park is flourishing with open fields, streams, and ponds. Some holes are missing tee pads and baskets. The course is currently undergoing a redesign and will be completed by the end of August 2021. The course is still open for play during the redesign.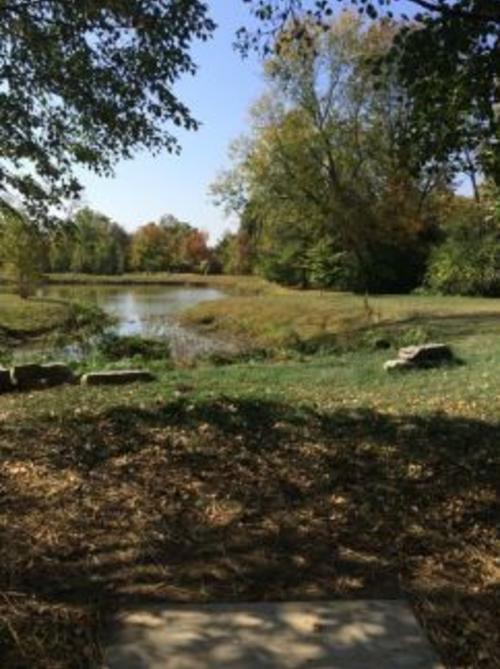 Address: 255 W Spring Valley Rd, Centerville, OH 45458
First Tee: (39.617397, -84.167938)
Holes: 18
This course is mostly beginner-friendly, but still a fun play for the more experienced players. There are 18 holes that play to 9 total baskets. Be careful at holes 9 + 18, the water hazard is a bit long for newer players.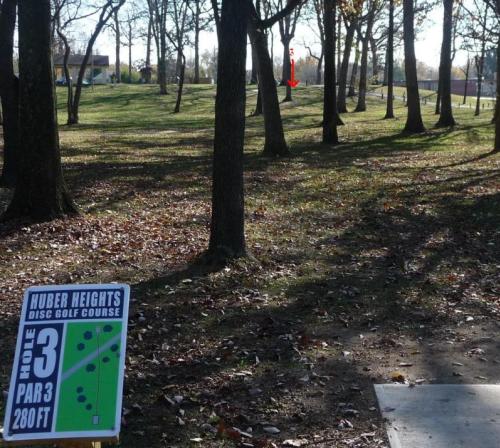 Address: 5421 Chambersburg Rd. Huber Heights, OH 45424
First Tee: 39.848267 -84.131433
Holes: 9
Good mix of small elevation changes and plenty of large trees to obtain a difficulty level that should be challenging for a novice, and keep the interest of the seasoned player.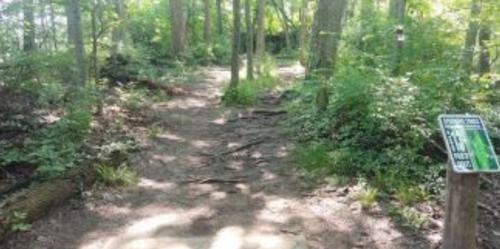 Address: 248 S Heincke Rd, Miamisburg, OH 45342
First Tee: (39.636207, -84.260875)
Holes: 18
This course is a gem! It's a hike, but with beautiful views. There a quite a few blind holes, but some great right-handed shots can be made. Some holes lead to an open field, while some are in deep woods with many trees. Overall this course has it all and offers a good variety of holes!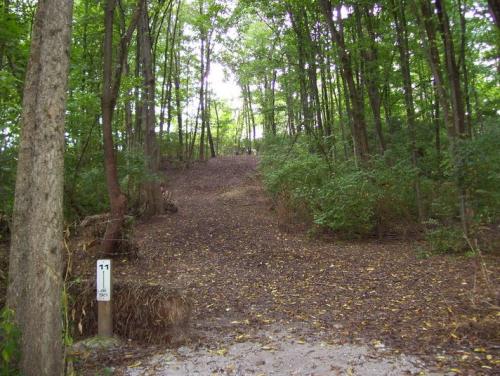 Address: 800 Jean Dr, Clayton, OH 45315
First Tee: (-84.267571,39.835959)
Holes: 18
Westbrook is an advanced-level course. There are some easier holes on the front 9 but the back nine is pretty difficult through the woods. There are lots of elevation changes. The course is a good compliment to Englewood if you want to play two different courses that are nearby one another!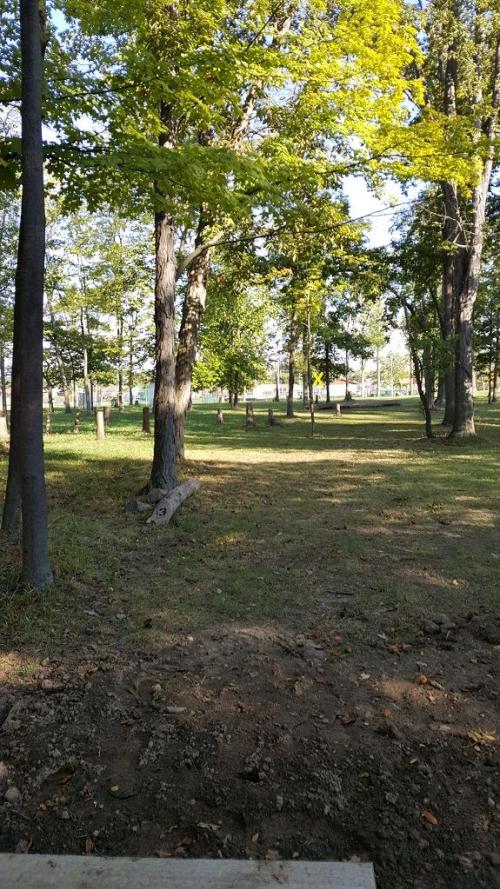 Address: 833 Randler Ave. Vandalia, OH 45377
First Tee: (39.881521, -84.215333)
Holes: 9
Beginners fall in love with disc golf here! This course is short and technical, with 6 holes in a moderately wooded area with no rough, 3 holes in a heavier wooded area. There are 9 baskets with two sets of pads, a short and a long. Both pads can be played to make an 18 hole round.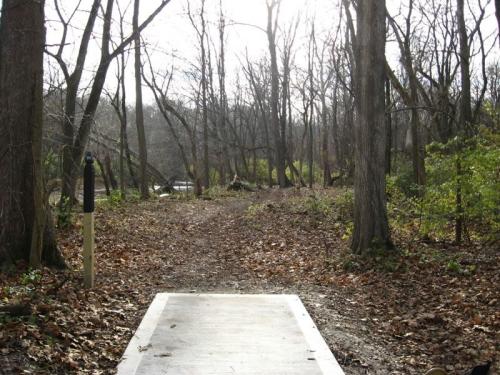 Address: 9688 Eby Rd, Germantown, OH 45327
First Tee: (39.615765, -84.380626)
Holes: 18 red, 27 black
What a course! This is a technical wooded course in a beautiful park setting with mature trees. With a course of 18 holes and the second course of 27 holes, there is always plastic flying in Kercher Park! Par is easy to achieve, but watch out for water hazards.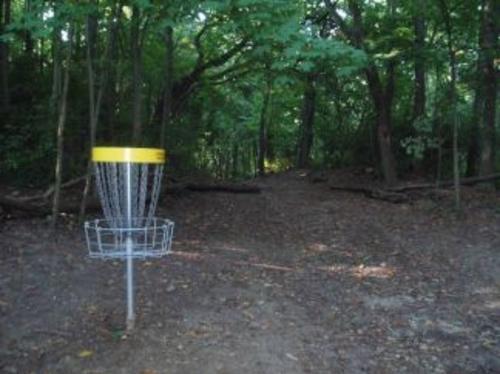 Address: 4361 W National Rd, Dayton, OH 45414
First Tee: (39.873910, -84.283225)
Holes: 18
This course is not for the weak or beginner! The course has mowed fairways on rolling hills that are surrounded by feet tall rough. The dense forest with vast wildlife surrounds the park, creating a difficult, but enjoyable experience. Wear long pants! Digging for discs is almost a guarantee here.