Looking for an outdoor activity where you can practice social distancing AND find treasures?
It's time to try geocaching!  Geocaching is an outdoor treasure-hunting game, in which participants use a Global Positioning System receiver or mobile device and other navigational techniques to hide and seek containers, called "geocaches" or "caches", at specific locations marked by coordinates all over the world.  When playing you use your smartphone app or GPS to navigate to the cache.  Typically, cache's are hidden in camouflaged places so you have to hunt for them with the help of the GPS coordinates.  Once you find the cache, you sign the logbook, exchange one item (something inexpensive like a paperclip) and put everything back like you found it. 
Geocaching at Five Rivers MetroParks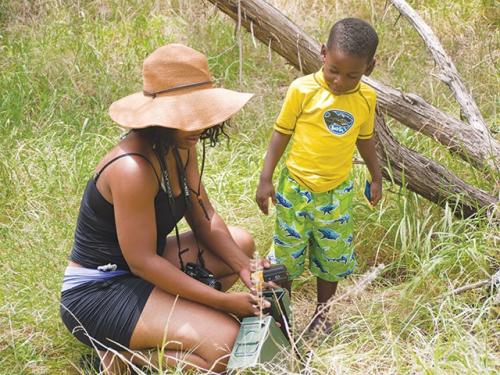 While there are geocaches across the globe, you can have fun geocaching in Greater Dayton's Five Rivers MetroParks! (note—to help slow the spread of COVID-19, carry hand sanitizer to use before and after you find each cache.)
To find caches hidden in Five Rivers MetroParks, visit geocaching.com, find a geocache to locate by address or zip code search, grab your GPS/Smart Phone and get started! Please note that all caches in Five Rivers MetroParks are within 15 feet of official hiking trails and marked with an official MetroParks geocache sticker. Please stay on the trails and have fun.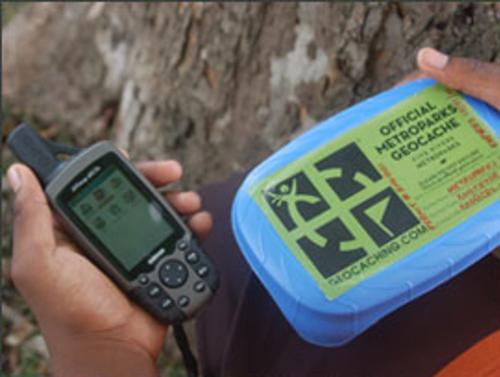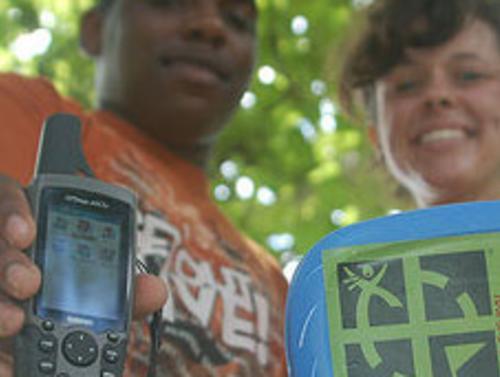 Login to geocaching.com to get coordinates and additional details, so you can find the geocaches in these parks.
Interested in hiding a geocache in Five Rivers MetroParks? Review the Geocaching Policy and fill out an application to place a cache in Five Rivers MetroParks.
Cache In Trash Out--CITO
Help with the ongoing environmental initiative of "Cache In Trash Out" by bringing a bag with you to pick up trash as you're geocaching.  While out geocaching in Five Rivers MetroParks, you can help preserve the natural beauty of our outdoor resources! Visit the official Cache In Trash Out page to learn more about CITO.