What sport is accessible to all abilities and ages, requires no true skills, guarantees a few laughs, doesn't break the bank or any bones, and doesn't take four hours to play? 
 You guessed right --- miniature golf!
There are lots of things to love about "fun-sized" golf.  What other sport offers so many bright colored ball choices?  Where else can you forge streams, encounter windmills, waterfalls, clown mouths, and multi-level putting greens?
No doubt there will be energetic music playing to keep you jukin' and jivin' your entire way throughout the course.
Dayton/Montgomery County has plenty of miniature courses where you can test and hone your skills! Miniature golf guarantees to deliver big-size fun!
Englewood Fun Center Mini Golf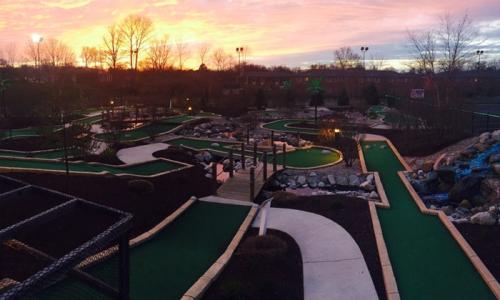 569 South Main Street, Englewood, OH 45322
A custom designed, 18-hole golf course that features a tropical theme complete with glow in the dark palm trees, Hawaiian leis, a tiki-hut sales center, a cascading waterfall, and two ponds.
Hazzards Miniature Golf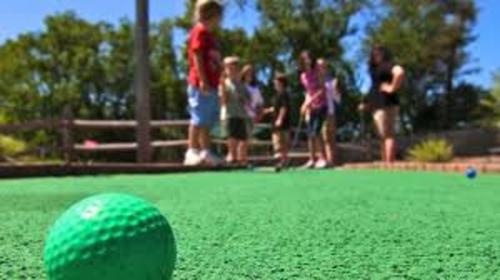 6240 Brandt Pike, Dayton, Ohio 45424
This outdoor miniature golf course, was designed from the ground up with fun in mind.  From inventive hole layouts to beautiful landscaping including a giant waterfall and cooling mister Hazzards Miniature Golf shouts summer fun!
The Magic Castle Golf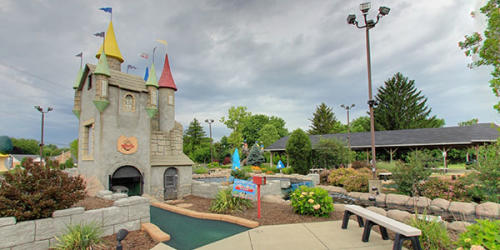 4990 Wilmington Pike, Dayton, OH 45440
The Magic Castle's miniature golf course contains 18 holes of challenging greens to test your prince and princess putting skills.
Trails Miniature Golf

1601 East David Rd. Kettering OH 45429
Boasting two beautiful 18-hole courses surround by trees and a natural stream.
Your Adventure Golf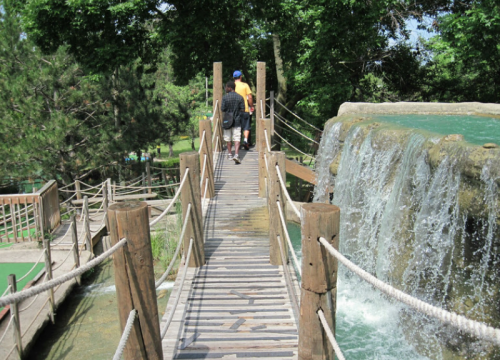 615 Miamisburg Centerville Rd. Washington Township, OH 45459
36 holes of mini-golf will keep you puttering for joy.