Visiting Dayton for the first time? Whether you're here to see friends and family, attending a meeting or conference, or just passing through, Dayton offers a wealth of things to see and do while you're in town.
From our city's rich history to its vibrant arts community and diverse dining options, Dayton offers experiences for all interests. In fact, there's far more to see and do than can be fit into a few short days, so go ahead and start planning your return visit now!
To help out, we've narrowed down the options to this list of five must-see attractions during your time in Dayton! 
1. National Museum of the U.S. Air Force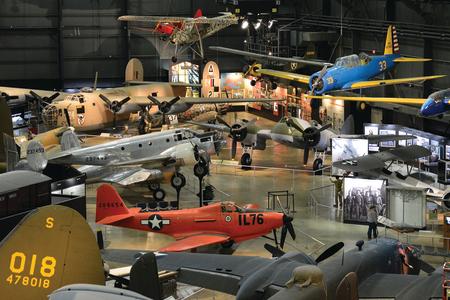 1100 Spaatz St Wright-Patterson Air Force Base, Dayton, OH 45433-7102 | FREE
Information: www.nationalmuseum.af.mil
A trip to Dayton wouldn't be complete without a visit to the FREE National Museum of the United States Air Force, which is the world's largest and oldest military aviation museum–and it's celebrating its centennial in 2023! The museum is a must-see for both aviation enthusiasts and history buffs, housing over 350 aerospace vehicles and thousands of artifacts in four buildings covering nearly 19 acres. The National Aviation Hall of Fame is co-located at the museum as well.
2. Carillon Historical Park & Wright Brothers National Museum
1000 Carillon Blvd, Dayton, OH 45409 | $ (admission includes both museums)
Information: www.daytonhistory.org
History buffs will find much to love at the 65-acre Carillon Historical Park. This indoor/outdoor attraction offers a glimpse into Dayton's rich and unique history of innovation, including its role in developing the cash register and automotive self-starter, as well as many preserved and restored historic buildings. The Park also includes the Wright Brothers National Museum, where you'll learn many fascinating facts about the Wright brothers. It houses more Wright artifacts than any other place in the world, including the original 1905 Wright Flyer III (pictured above - the only airplane designated a National Historic Landmark!).
3. Dayton Aviation Heritage National Historical Park
16 S Williams St, Dayton, OH 45402 (plus other Dayton area locations) | FREE
Information: www.nps.gov/daav
 Did you know Dayton has a National Park? It does! Continuing the aviation theme, the Dayton Aviation Heritage National Historical Park, which encompasses multiple locations in the Dayton area, explores the pioneering work of the Wright brothers and Dayton's role in teaching the world to fly. It also preserves the legacy of the Wright brothers' friend, Dayton poet Paul Laurence Dunbar, one of the nation's first critically acclaimed African American writers. For even more about Dayton's aviation heritage, you can also explore the National Aviation Heritage Area (NAHA).
4. Dayton Art Institute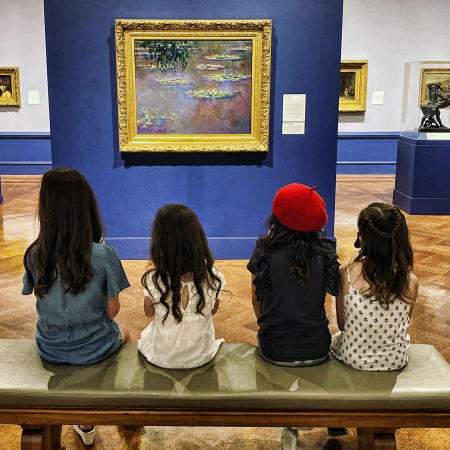 456 Belmonte Park N, Dayton, OH 45405 | $ (admission includes permanent collection & special exhibitions)
Information: www.daytonartinstitute.org
For art lovers, the Dayton Art Institute offers impressive collections of American, European, African and Asian art, as well as numerous temporary exhibitions. More than 1,000 works are on view, and the Italian renaissance-styled museum building–completed in 1930 and a work of art in its own right–is on the National Register of Historic Places.
5. Shopping & Dining in the Oregon Historic District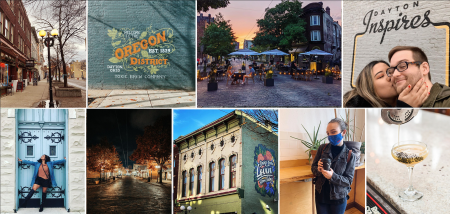 Fifth Street, between Patterson Blvd & Wayne Ave, in downtown Dayton
Information: www.theoregondistrict.org & www.oregondistrict.org
Of course you'll need to take a break for food and drink while visiting those attractions. We highly recommend you satisfy those cravings in the Oregon Historic District, located on Fifth Street in downtown Dayton. The city's oldest historic district offers unique and eclectic shops, a variety of dining options and many beautifully restored 19th-century homes.