Happy National Plan for Vacation Day, celebrated annually on the last Tuesday in January!
It's a day to encourage Americans to plan their vacation days for the whole year at the start of the year - and to inspire them to use those days to explore the USA. National Plan for Vacation Day highlights the importance of taking time off to travel, both for personal wellbeing and for the overall economic prosperity of our nation. Our collective industry is committed to helping Americans reclaim their vacation days and reconnect through travel. 
According to the U.S. Travel Association, studies show that 80% of Americans report high degrees of excitement about travel in 2023! It's shaping up to be a great year, as the country continues to recover from the pandemic and life returns to normal. Events, performances, concerts and festivals have returned, and restaurants and attractions are filled with a public eager to get on with their lives.
We hope you include Dayton in your vacation plans - from longer stays to weekend getaways and "Daycations", there are many things to see and do this year. You can learn more by requesting a copy of our Destination Dayton Visitors Guide, and we've even put together a list of our Top 5 Things to Do in Dayton in 2023, as well as a short video highlighting Dayton. So take time out of your busy day today and plan some time away!

We also stopped by Living Dayton to talk about Plan for Vacation Day, Daycations, and our 2023 Destination Dayton Visitors Guide!
 

1. National Museum of the U.S. Air Force Centennial Celebrations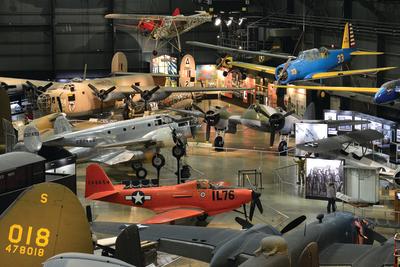 The FREE National Museum of the U.S. Air Force, the world's oldest and largest military aviation museum, celebrates its 100th Anniversary in 2023. The museum will commemorate this major milestone with a year-long series of events and exhibits that celebrate its humble beginnings as a small engine study lab through its growth to more than 19 indoor acres housing more than 350 aerospace vehicles and missiles, and thousands of artifacts. A special centennial exhibition opens May 20, and a centennial celebration event is being planned for August. You can get more information at the National Museum of the U.S. Air Force website.
2. CenterPoint Energy Dayton Air Show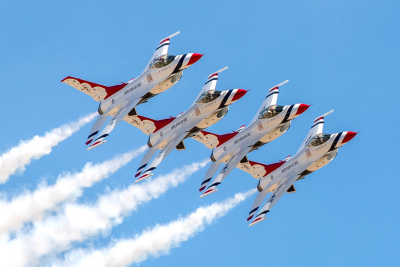 The CenterPoint Energy Dayton Air Show, presented by Kroger, is always a highlight of summer in Dayton. The 2023 show, taking place July 22-23, features the U.S. Air Force Thunderbirds as the headlining act. Other highlights include the U.S. Army Golden Knights demonstration team, the Red Bull aerobatic helicopter, Bill Stein Airshows, Redline Airshows, the Aftershock Jet Truck and a MiG-17F jet demonstration, as well as ground displays and helicopter rides. Pair it with the National Museum of the U.S. Air Force and Dayton's other aviation sites for a top-flight vacation in Dayton! Visit the CenterPoint Energy Dayton Air Show website for updates and tickets.
3. Disney's Frozen at the Schuster Center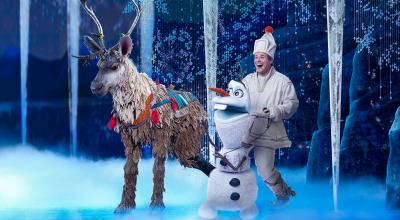 Dayton has an incredible arts community, rivalling many larger cities, and the arts can definitely make for a fantastic Dayton getaway. A springtime highlight of the 2023 arts season will be the Dayton premiere of Disney's Frozen, on stage May 4-14 at the Benjamin and Marian Schuster Performing Arts Center. From the producer of The Lion King and Aladdin, this Tony®-nominated Best Musical features the songs you know and love from the original Oscar®-winning film, plus an expanded score with a dozen new numbers by the film's songwriters. Disney's Frozen is an unforgettable theatrical experience filled with sensational special effects, stunning sets and costumes, and powerhouse performances. You can find more about performance times and tickets at Dayton Live's website.
4. Live Music at Dayton's Outdoor Venues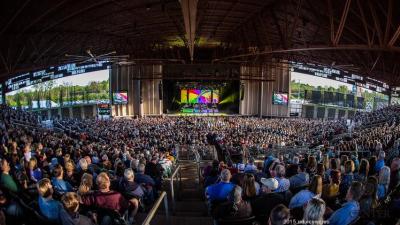 Dayton is fortunate to have three outstanding open-air concert venues, and they are perfect for a Daycation or weekend getaway! From late spring through early fall, the Rose Music Center at The Heights, Fraze Pavilion and Levitt Pavilion Dayton play host to a wide range of musical acts and festivals. The Rose Music Center and Fraze Pavilion have just begun their season concert announcements, and the Levitt Pavilion will announce its schedule of FREE concerts in May. Check out the Concerts and Live Music page of our website for more information.
5. Toulouse-Lautrec at the Dayton Art Institute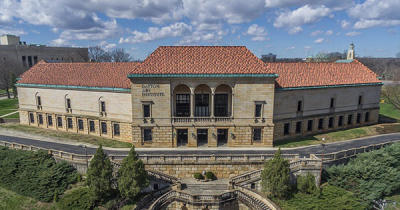 Summer is prime vacation season, but the holidays are a popular travel time as well. The Dayton Art Institute, one of the Midwest's premiere fine-arts museums, will host a special exhibition of works by famed French artist Henri de Toulouse-Lautrec from October 21, 2023 through January 14, 2024. Toulouse-Lautrec: The Birth of Modern Paris will include more than 200 works of art and highlights some of the best-known images of this great artist, including original advertisement posters, letters, prints and drawings, and books with illustrations by the artist. In addition to its special exhibitions, the DAI boasts an outstanding permanent collection, with more than 1,000 works on view throughout the year, including European, American, Asian and African art. Visit the Dayton Art Institute's website to learn more about the museum.
---
Burnout might not reset with the new year, but studies also show that planning for a trip boosts morale, reduces stress and helps prevents burnout. National Plan for Vacation Day is the perfect opportunity to plan your time away for the year ahead - because we're happier when we plan for vacation!
What's on your "must do" list for 2023? Let us know in the comments! As you get out and Discover Dayton in 2023, post your adventures on social media and tag them with #DiscoverDayton … we might feature your best photos on our website and social media!